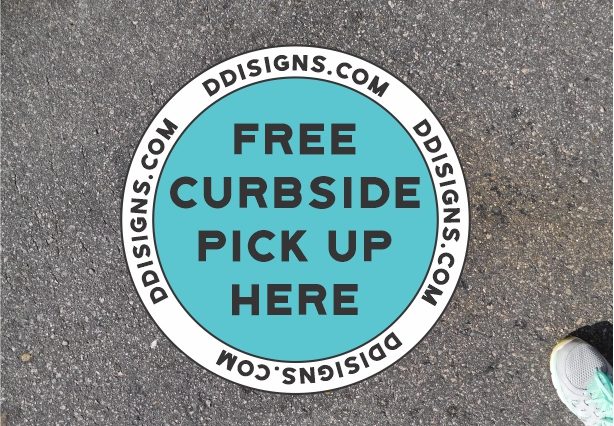 Social Distancing and Healthy Retail Solutions
DDI Signs offers Covid 19 safety precaution signage for workplace, schools and businesses. Please view the options below, we can customize Shield Guards with your logo or message. Hand Sanitizer and Disinfecting Wipe Stands available.
https://ddisigns.usvisual.com/medical-supplies-and-healthy-retailing/
For social distancing and curbside pickup we offer removable customized Heavy Duty Side Walk decals. For indoor floor social distancing graphics and directional signage we have a removable vinyl decals with UL approved slip resistant laminate. These graphic can be customized with your logo and branding. We also offer carpet, table top, parking lot, entrance and exit door graphics as well.
https://www.ddisigns.com/products/aluminum-asphalt-concrete-decals/
https://www.ddisigns.com/products/carpet-floor-graphic-decals/
https://www.ddisigns.com/products/custom-table-top-decals-graphics/
Send us an email with desired product information for quote. Thank you and stay safe!