Slim Snap Graphic Gripper Bar for Hanging Displays
Create beautiful displays with these aluminum gripper bars. Super slim design.
Snaps closed after graphic insertion with incredible strength, torque and care.
SOLD AS A KIT
Top & bottom crossbar with 2 universal hanging clips.
Satin Silver or Matte Black Finish.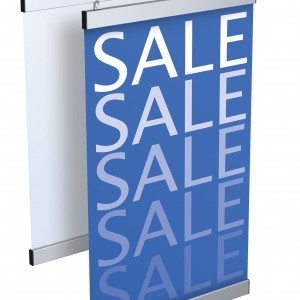 Slim Snap Graphic Gripper
Grip graphics up to 50 mil. (.050″) thick.
Click here for a PDF with info on our Aluminum Slim Line Snap Graphic Grippers>
Features:
Beautifully finished rectangular, long aluminum case.
Designed to close easily once graphic is inserted.
No pockets or graphic end treatment required.
Ideal for large signage, reusable.
Matte black end caps included.
Can be joined in a series with our UC180 Brackets. Wide variety of hanging options available.
Specify: -S Satin Silver or -B Matte Black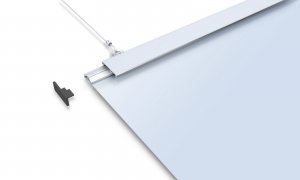 DDI Signs® offers several styles of Banner and Graphic Hanging Displays. Ingeniously designed Banner Rail Snap Graphic Grippers give your graphics a bold, clean finished look. Their durable aluminum case construction is ideal for holding wider graphics without any bowing or curling.
Click here for DDI Signs Hanging Graphic Hardware PDF catalog >
SN51 – 18″ Length, 1-1/2″h Aluminum Rectangular Long Case
SN52 – 22″ Length, 1-1/2″h Aluminum Rectangular Long Case
SN53 – 24″ Length, 1-1/2″h Aluminum Rectangular Long Case
SN54 – 28″ Length, 1-1/2″h Aluminum Rectangular Long Case
SN55 – 36″ Length, 1-1/2″h Aluminum Rectangular Long Case
SN56 – 48″ Length, 1-1/2″h Aluminum Rectangular Long Case
SN57 – 60″ Length, 1-1/2″h Aluminum Rectangular Long Case
SN58 – 72″ Length, 1-1/2″h Aluminum Rectangular Long Case
SN59 – 96″ Length, 1-1/2″h Aluminum Rectangular Long Case
Custom Sizes Available, Colors: Satin Silver or Matte Black