Backlit Decals for Lighted Signs.
DDI Signs® offers high resolution custom backlit decals. We can print on several kinds of materials for indoor and outdoor applications.
These Translucent Decals can be applied to Sign Faces to create custom back-lit signage. Decals are removable so the graphics can be changed out.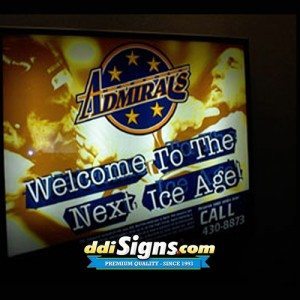 Contact Us For A Quote
Custom Backlit Graphic Decals with Adhesive back for mounting to translucent faces.
Backlit decals & graphics for use in lighted boxes and backlit signs.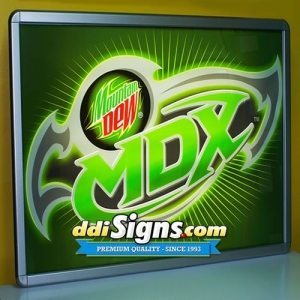 Features of our Adhesive Backlit Decals & Graphics
White Premium Translucent Vinyl
Hi Resolution Printing
Vibrant Colored Inks
Indoor and Outdoor Adhesive Vinyl Available
Protective Over Laminate Available
For light boxes and signs that have a translucent rigid face for the decal to be applied.
Other uses for our lighted graphic decals:
Below is a unique way to use our backlit graphic decals. Our graphics were placed on an existing lighted stage floor.
Ideal for special event graphic that draw attention to the stage.
Our prints are high resolution photographic images with vibrant colors. Just think of the options and ways you could use these with your next project. These decals were laminated with our special non slip floor graphic material.
We ship our backlit graphics nationwide. These decals are easy to install and are removable. Just add them to your existing backlit sign faces and lighted boxes that have a translucent or clear face. We can print from graphics that you provide or we can professional design you backlit decals.
Other backlit graphics options:
Flex Face Prints for exterior signs
If you do not see the backlit graphic decal option that you are looking for please send us an email and we will do our best to find a lighted decal solution custom fit to your needs. We have over 30 years experience in the sign business and will do our best to find what you need.
Please see our Submit Files page for complete file guidelines.
We prefer VECTOR files – Adobe Illustrator Ai, EPS or Corel Draw.
All files must have fonts converted to outlines.
Properly converted vector files are preferred because there is no image degradation when enlarged.
* If raster/bitmap images are submitted please make sure our resolution and file guidelines are followed.
Website images are not acceptable.