Custom Backlit Graphic Decals with an adhesive back for mounting to translucent sign faces and light boxes.
Our custom backlit graphic decals are the perfect lighted sign solution. Brighted your branding and stand out from the rest!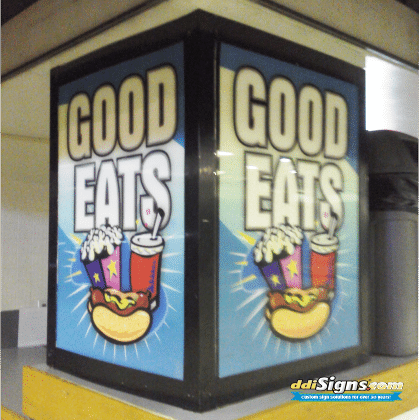 Features of our Back Lighted Graphic Decals:
White Premium Translucent Vinyl
Hi Resolution Printing
Vibrant Colored Inks
Indoor and Outdoor Adhesive Vinyl Available
Protective Over Laminate Available
For light boxes and signs that have a translucent rigid face for the decal to be applied.
Illuminate your graphics and brighten the room with custom printed signage and branding.
Let DDI Signs® make your sign a brilliant reality!
Explore some examples of our back lighted translucent printed graphics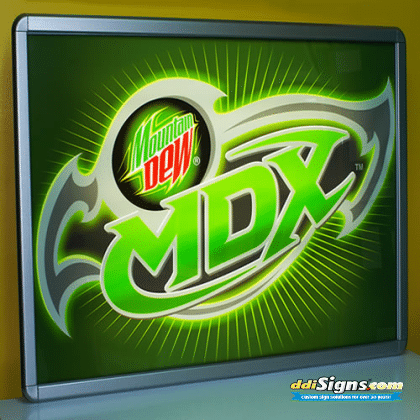 These graphics were mounted to a translucent face then inserted into a lighted led snap frame. Signs were used in a retail store for advertising.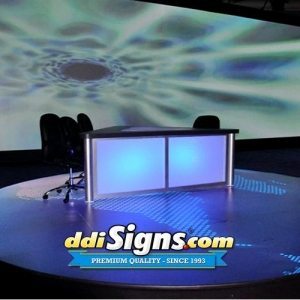 This custom use of our backlit decal was installed on an existing lighted stage floor for a business conference.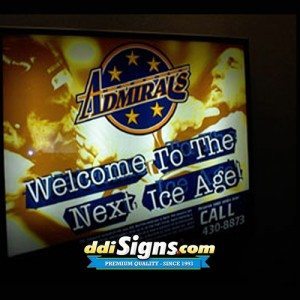 Custom illuminated imaging on decals mounted to acrylic sign face of a box sign. Displayed in the hallway of a sports arena.
Other backlit graphics options:
Flex Face Prints for exterior signs
If you do not see the backlit graphic decal option that you are looking for, please send us an email and we will do our best to find a lighted decal solution custom fit to your needs. We have over 30 years' experience in the sign business and will do our best to find what you need.
At DDI Signs® we are "Not Your Typical Sign Company!"