Counter Top Sign Holders, though small, often deliver big results!
Arc Top and Eclipse Sign Holders are all metal constructed, built to last, and represent a clean, sleek aesthetic.
Mini banner stands can stimulate sales and interest in otherwise non-usable space. Customized variations are often available.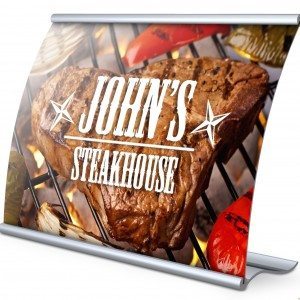 Counter Top Sign Displays & Retail Counter Signs. Great for Office desks as well!

Counter Top Sign Displays deliver big results right in front of your customer! Great for Hospitality, Food Service, Office and Retail Product Displays.
Counter Top Sign Holders that are easy to change out the graphics and most you can print yourself if desired. Affordable counter displays that you can move around or include in larger displays. Here are a few of the displays we offer:
CLICK HERE FOR OUR CATALOG OF COUNTER TOP SIGN DISPLAYS & TABLE TOP SIGNS >
Eclipse Sign Holder & Counter Top Display
Arc Top Sign Holder & Counter Top Display
Framettes Counter Top, Pedestal, Wall and Clamp Displays
Counter Top Sign Holders
See catalog for more info on the below counter holders >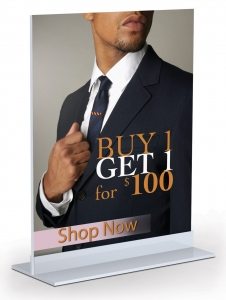 Double LL Mounts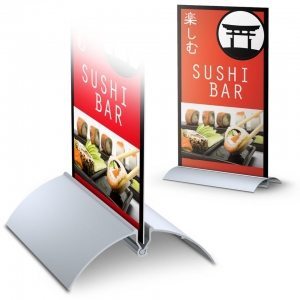 Super Click Mounts Curved Holder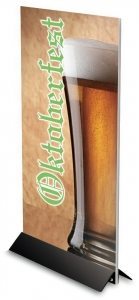 Mini Mightees Triangle
Aluminum Table Easels
See catalog for more info on the below Aluminum Table Easels >
Perfex Counter Top and Clamp On Sign Holders
See catalog for more info on the below Perfex Sign Holders >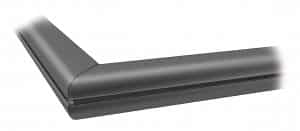 Telescopic Counter Top Banner Stands
See catalog for more info on the below Telescopic Counter Top Stand >