DasherAds™ Standard Advertising Decals
High-quality DasherAds Advertising Decal that sticks! Same ads that the Pro's use.
Specially formulated cold temp adhesive. HD digitally printed graphics.
Economical Dasher Ad Decal.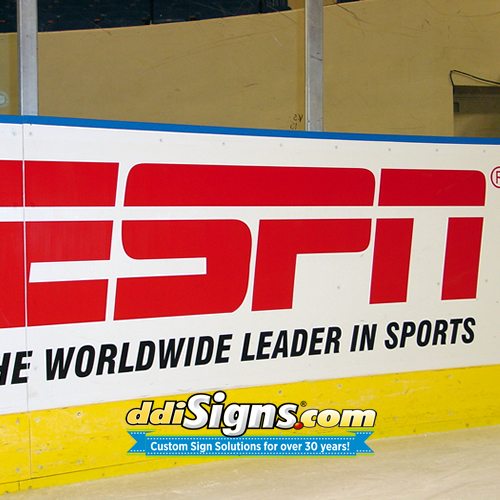 DasherAds ™ Standard Advertising Decals
Our most economical DasherAds ™ decal available.
Consists of just the decal without any protective over laminate. Perfect for ice rinks that change their ads frequently or ice arenas that use a protective Polycarbonate sheet installed over the ads.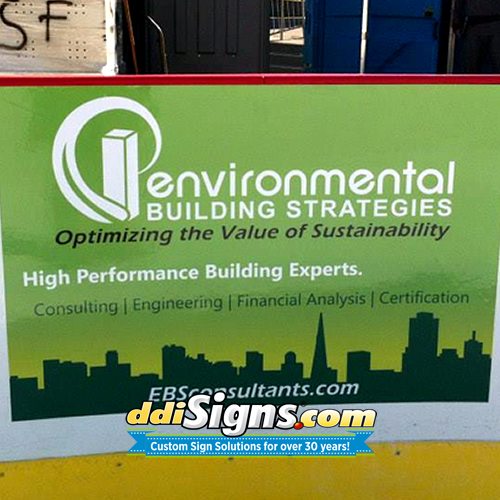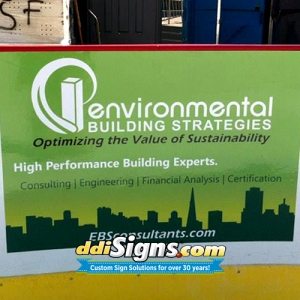 If you need more protection we offer DasherAds ™ Pro and DasherAds ™ Armor Shield.
NOTE: High use ice rinks should put Shatter Resistant Polycarbonate Panels over dasher ads for long term protection.
KEY FEATURES why Ice Rink Professionals prefer DasherAds ™ premium advertising dasher decals.
Cold Temperature Adhesive – Specifically formulated to adhere to your dasher boards and under the harshest conditions. Durable dasher media that sticks!
High-Resolution Printing – DDI Signs® cares about the way your ice rink looks, we do not print our dasher decals in draft mode. Therefore, we can print photo quality images.
Vivid Colors with Waterproof Eco Inks – We digitally print your dasher ads decals using high-quality inks that provide vivid, and brilliant colors.
No color limitations – Our ads are full color digitally printed dasher ads. We can match Pantone colors for accurate reproduction of logos and brand coloring.
No Quantity Limitations – We can print one ad or thousands. Likewise, we offer discounts on larger quantities and entire ice rink packages.
Don't settle for low quality, cheap knockoffs of DasherAds™ advertising decals – Buy Direct!
DasherAds Decal Installation Instructions >
In conclusion, DasherAds™  are ultra durable dasher advertising, ice rink decals and rink board signs that last!
Making Your Visions Come To Ice
DDI Signs® ice rink products are preferred by ice making and curling rink professional's worldwide. Offering a proprietary line of ink-jet printed ice media and ice arena advertising that has been developed by DDI Signs® and is specifically designed for the hockey and curling ice maker. We use state of the art large format digital equipment and the highest quality materials to provide you with excellent image resolution and vibrant colors.
Contact us today to get your free quote.
Item: DA
DASHER ADS SIZES
Our dasher board advertising decals are custom made so if you need a different size just let us know and we would be glad to give you a quote.
DasherAds™  standard sizes:
DA48 –  30″ high x 48″ wide
DA72 – 30″ high x 72″ wide
DA96 – 30″ high x 96″ wide
DA120 – 30″ high x 120″ wide
DA144 – 30″ high x 144″ wide
DA192 – 30″ high x 192″ wide
Please see our Submit Files page for complete file guidelines.
Graphics are printed on a special adhesive vinyl material.
We prefer VECTOR files – Adobe Illustrator Ai, EPS or Corel Draw.
All files must have fonts converted to outlines.
Properly converted vector files are preferred because there is no image degradation when enlarged.
* If raster/bitmap images are submitted please make sure our resolution and file guidelines are followed. Website images are not acceptable.