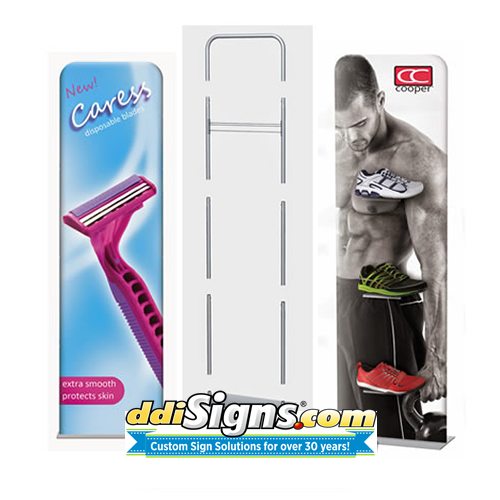 Harmony Banner Stand Features:
Our Harmony Banner Stand is a beautifully simple fabric graphic display. Pillowcase fabric graphic can be easily changed out for multiple signs.
1″ constant diameter clear anodized uprights.
Sleek design.
Tubes feature swage & spring button construction.
Portable and quick to assemble.
Modular – sections can be added or subtracted to change height.
Tubing is clear anodized.
Base color choice of Silver or Black.
Full-width steel bases 12″ deep offer substantial support.
 Tool-Free Assembly.
Packaging is very efficient and thus inexpensive.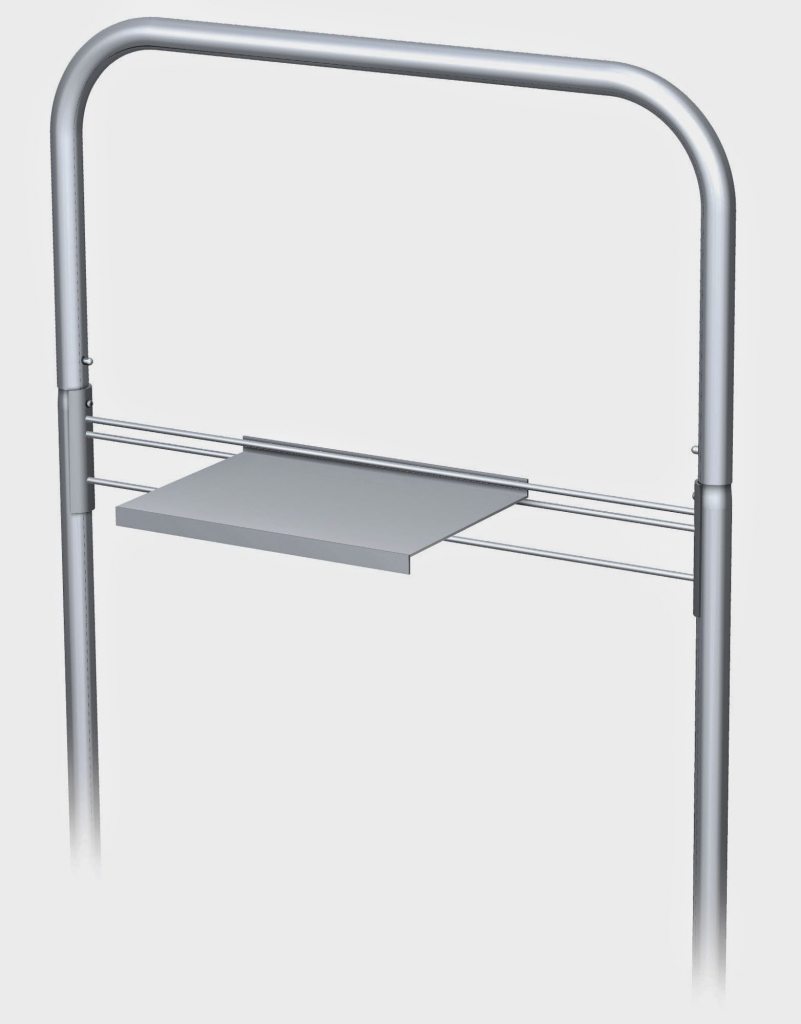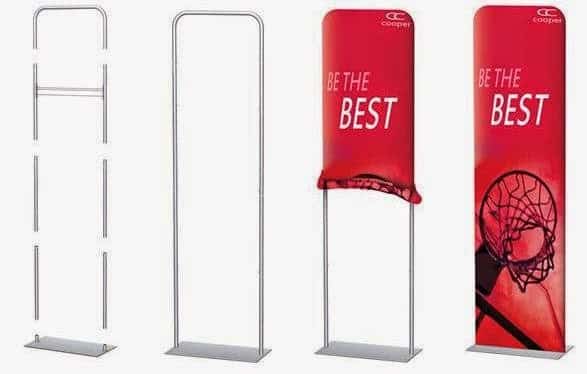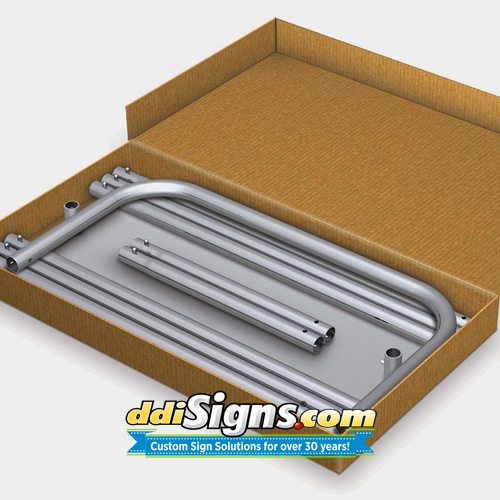 Optional Accessory Bars for the Harmony Banner Stand
Accessory Bars are available that accept standard shelves & accessories. These bars will NOT fit standard models. Specify how many accessory bars you would like per stand & our friendly sales staff can offer pricing on a project basis.
Harmony Banner Stand Sizes Available
72″ Tall Banner Stands
24″ – Graphic Width 23-1/2″
30″ –  Graphic Width 29-1/2″
36″ –  Graphic Width 35-1/2″
84″ Tall Banner Stands
24″ – Graphic width 23-1/2″
30″ – Graphic Width 29-1/2″
36″ – Graphic Width 35-1/2″
 We offer Nationwide Shipping
Quick turnaround and fast shipping all over the USA. We are located in Kill Devil Hills, N.C. We use FedEx and FedEx freight for shipping. We can ship on your FedEx or UPS account if desired.
Our Harmony Banner Stands are perfect for:
Auto Showroom Display. Place next to vehicles listing features.
Store POP Displays. Use near aisle to promote brands.
Restaurant Signage. At the entrance to up sell a meal.
Hospital Lobby Stand. Use for wayfinding and directional.
Hotel Lobby Signs. Place near the lobby desk.
Museum Exhibit Signs. As part of exhibits and way-finding.
Movie Theater Stands.
Retail Store Signage.
Gas Station Signage.
Office Lobby Stand.
Book Signings.
and Much More!
At DDI Signs® we are "Not Your Typical Sign Company!"