Locker Room Name Plates for Sports Teams
DDI Signs ®  offers custom locker room name plates and stall identification for sports teams. Name tags with team logos players name and number.
Directional and door identification signage, including wayfinding room signs.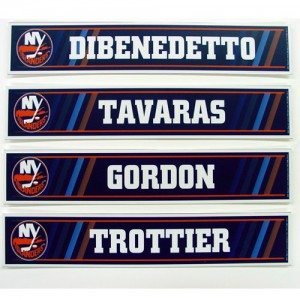 Locker Room Name Plates and Stall Identification
Stall name tags for team players.
Name Plates for locker identification.
Modular Wayfinding System Stall Name Tags

This photo is of our wayfinding modular sign system nameplate. It has a sleek curved design with a clear protective lens. You can print your own graphics on a desktop printer. Lens easily pops out for quick change outs. Installs with hardware hidden.
See our Wayfinding Sign System PDF Catalog for sizes >
PVC Slide in Name Plate Signs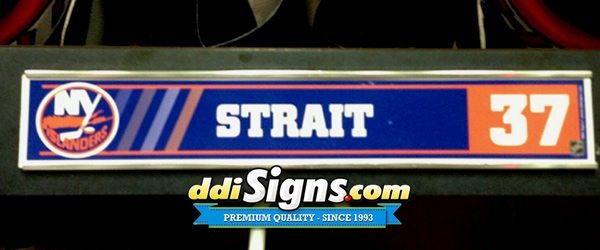 We offer custom made Locker Room Name Plates and Signage. Make your team professional with high-impact graphics that will motivate players. These graphics are printed on high-quality removable vinyl, then mounted to PVC panels. There is an Aluminum track that they slide into.
PVC Panels attached with double sided tape.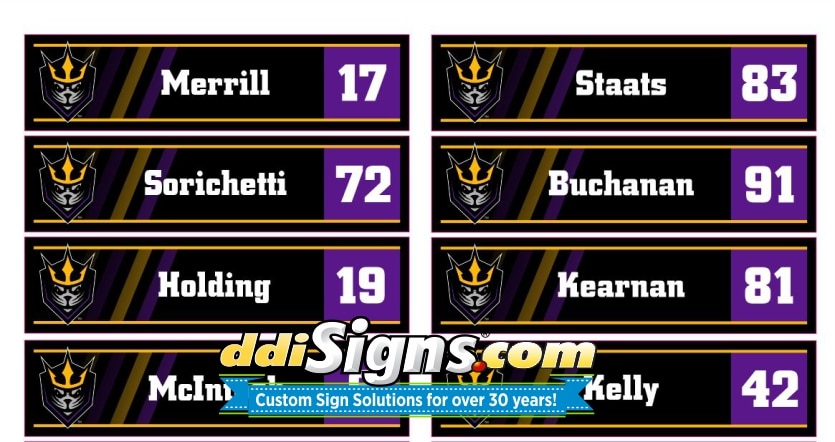 Another option is to attach the PVC panels with double sided tape or velcro tape. Graphics are printed on vinyl and adhered to panels.
Locker Room Directional Signage
Custom door and directional signage to point people in the right direction. Wayfinding signage for hallways and doors.
See what our team can do for your team
You can trust us with your brand
We have created custom team name plates for professional organizations for over 30 years.
Contact us today by completing our online form . If you have files shoot them to us thru our submit files page.