Reusable Digitally Printed Ice Logo Stencils and Sports Logo Stencils.
DDI Signs ® custom paper pounce ice logo stencils are preferred by professional installers worldwide.
These high quality patterns are used for hand painting Center Ice Logos, In Ice Logo Advertising and Sponsor Ice Logos.
Our ice stencils are reusable and affordable. We print our ice logo stencils with a grid for easy alignment.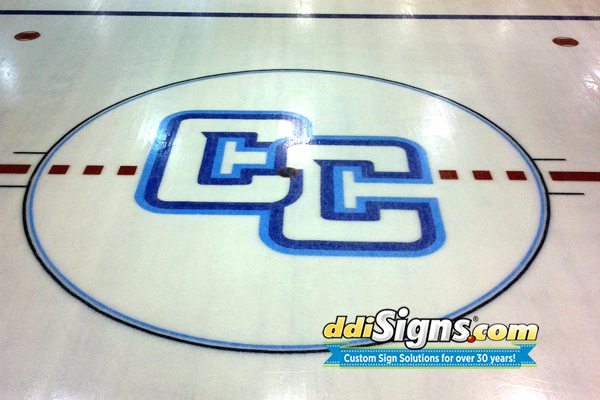 Ice Logo Stencils | In-Ice Paper Pounce Patterns
DDI Signs ® Reusable Digitally Printed Ice Logo Stencils and Hockey Team Pounce Stencil. In-Ice logo transfer and paper pounce patterns for painting team sports logos on multi surfaces. Reusable paper pounce patterns.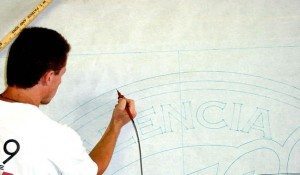 DDI Signs ® has years of experience in the design, production and installation of in-ice logos and sports logos. Offering the most comprehensive line of rink painting products including ink-jet ice logo stencils for hand-painted logos. We use the latest technologies and equipment to provide you with the cleanest and sharpest paper pounce patterns available.
NOT cheap Brown Kraft paper like our competitors!
DDI Signs ® custom in-ice digital stencils are premium paper pounce patterns that are reusable and made from a high quality pounce paper.
Available in 60″ wide with tiled panels for larger logos.
Digitally printed logos and ads.
Printed with a grid for alignment.
 A proof for approval before printing.
Chalk bag included.
Logo and layout design services are available.

High-quality ice logo stencils for over 30 years!
Preferred by:
Professional and Minor League Hockey Teams.
Ice Skating Rinks and Arenas.
Universities, Colleges, High Schools.
Community Ice Rinks.
Sports Complexes and Arenas.
Portable Ice Rinks.
Outdoor Ice Rinks and Seasonal Rinks.
Shopping Mall Ice Rinks.
Fast Nationwide Shipping
We understand the tight deadlines that the ice rink industry faces and have proven that we can stand up to the challenge. Quick turnaround with reliable Nationwide Shipping.
DDI Signs ® is a leader in providing innovative and creative solutions to the Sports Industry. Offering a complete line of products specifically designed for in ice logos, sports floor logo markings and basketball court graphics.
Making Your Visions Come To Ice
We are always looking at new and innovation signage solutions. Take a skate in the right direction and let our sign experts help you with your next "ice rink signage" project. Call us at 757-593-8580 or email us at [email protected]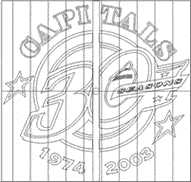 We produced this paper pounce ice stencil for the Washington Capitals Center Ice Logo. Large logos are printed in tiled panels, panels are then taped together to make the giant pattern.
The Ice Stencil is then put in position and the pattern is pounced with a chalk bag. The chalk is transferred to the ice surface. When ice stencil is removed a chalk outline is left for hand painting. Our pounce stencils are reusable, offing an affordable way to paint giant logos on ice rink surfaces.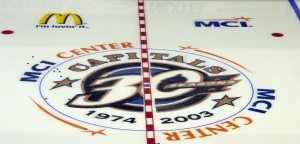 We have been painting hockey and ice rinks for over 30 years. Thru research and experimenting with products DDI Signs has developed a full line of Ice Rink signage products and services.