DDI Signs ® has been providing high impact signage to the Sports Industry for over 30 years.
Offering custom graphics that will turn heads and motivate players. From giant player graphics to directional signage.
Teams and arenas have trusted us with there branding because when you work with us we are part of the team.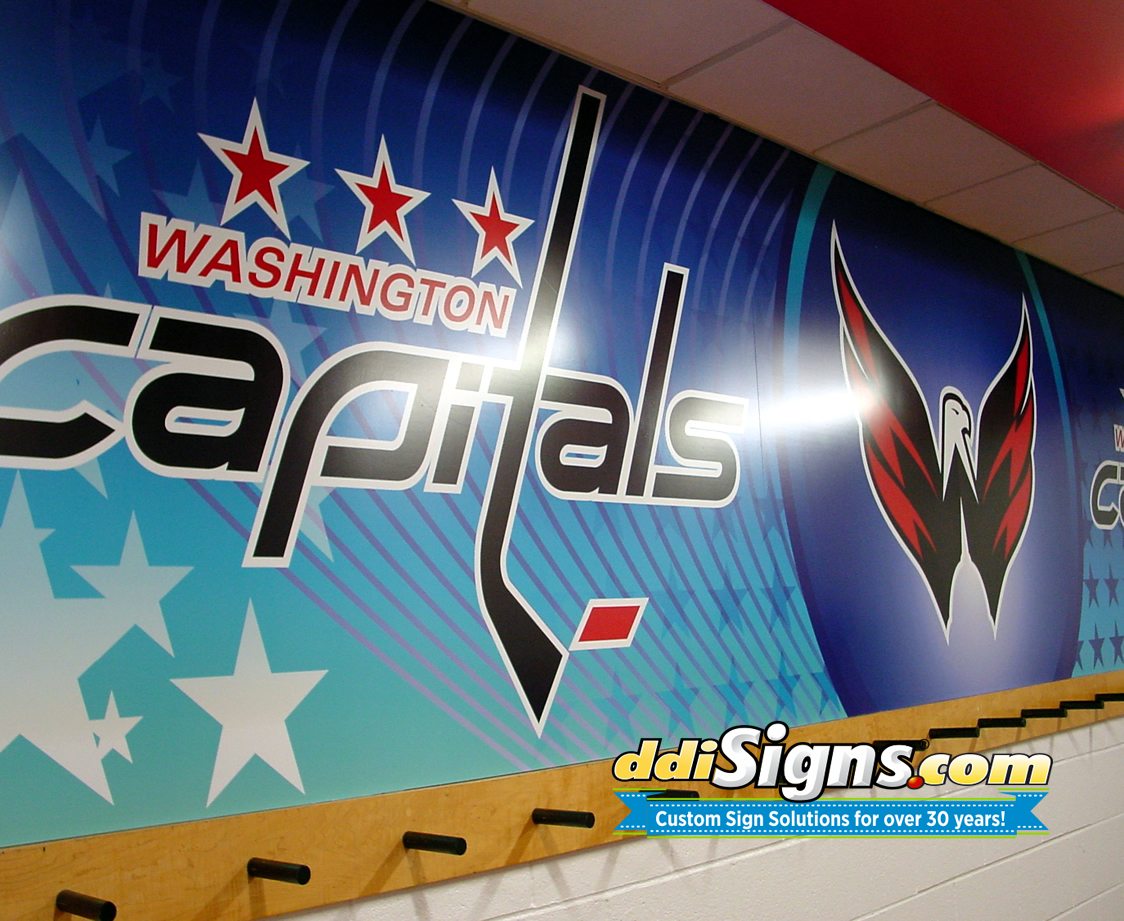 Sports Arena Wall Graphics & Custom Signage
DDI Signs ® offers several kinds of signs for your Sports Team Office or Arena. Giant player photos, logo murals, and routed team logo signs.
Get into the team spirit with custom sports arena wall graphics and signage by DDI Signs. Place team and player photos thru out arenas and offices. Also, celebrate team accomplishments or key moments in history.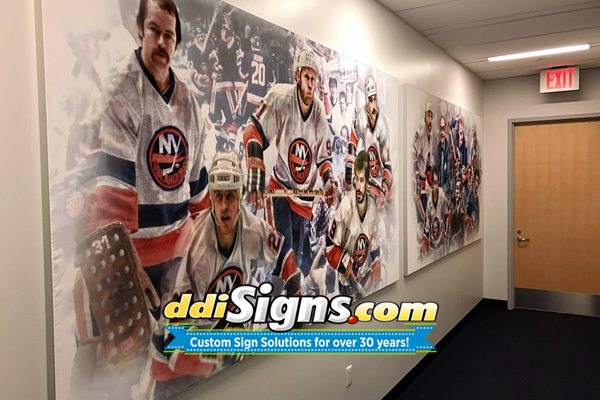 Fabric SEG Frame Graphics
Aluminum frames with a grove that fabric graphics with a silicone strip sewn around the perimeter. Resulting in a drum tight fit. Easily change out fabric graphics for a versatile frame display. More info >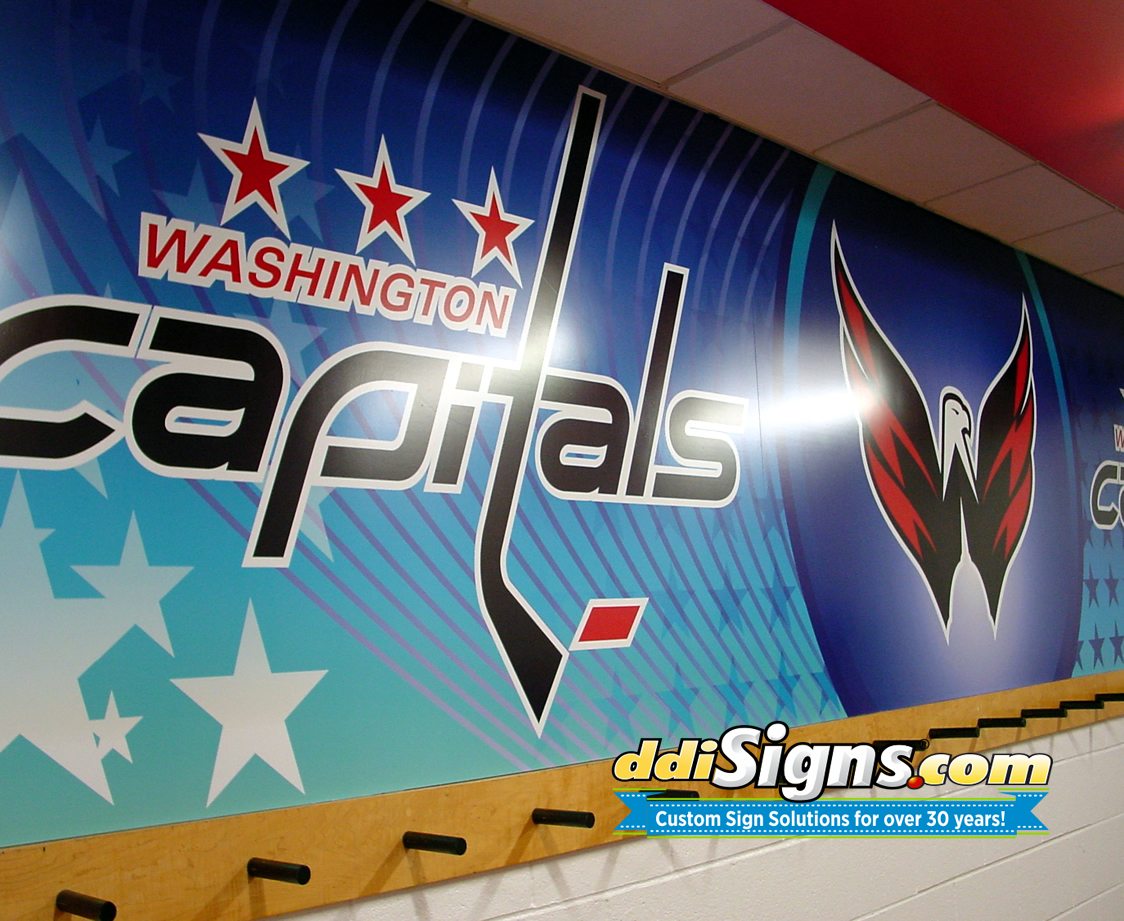 Digitally Printed Decals & Wallpaper
Take a plain wall and make it pop! Splash team logos and branded graphics in locker rooms and arena hallways. DDI Signs offers professional design services and we understand how to promote your brand in a visually appealing way.
Available materials:
Permanent & removable vinyl decals.
Custom printed wallpaper.
Aluminum foil based wall graphics that form to rough surfaces. Also to concrete, asphalt and pavement.
Another option is vinyl decals attached to foam or PVC panels, then attached to walls.
Team Motivational Graphics
Work together as a team. What better way to do that with motivational sayings placed in strategic areas to promote team unity.
Looking for a more high end solution? Then custom printed graphics on clear acrylic panels are what you need. Reverse imprinted for added depth. Installed with attractive puck hardware. More Info>
Routed Sports Team Logos and Signage
We also make custom Routed Wall Logos and Letters. Lightweight foam with plastic or metal face. Solid PVC or sign foam letters.
See what our team can do for your team
You can trust us with your brand
We have created custom sports team graphics for professional organizations for over 30 years.
Contact us today by completing our online form . If you have files shoot them to us thru our submit files page.
Some examples of our sports arena wall graphics and signage.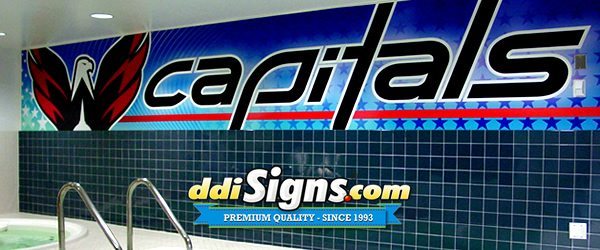 Locker room graphics in the whirlpool area of the Washington Capitals NHL team.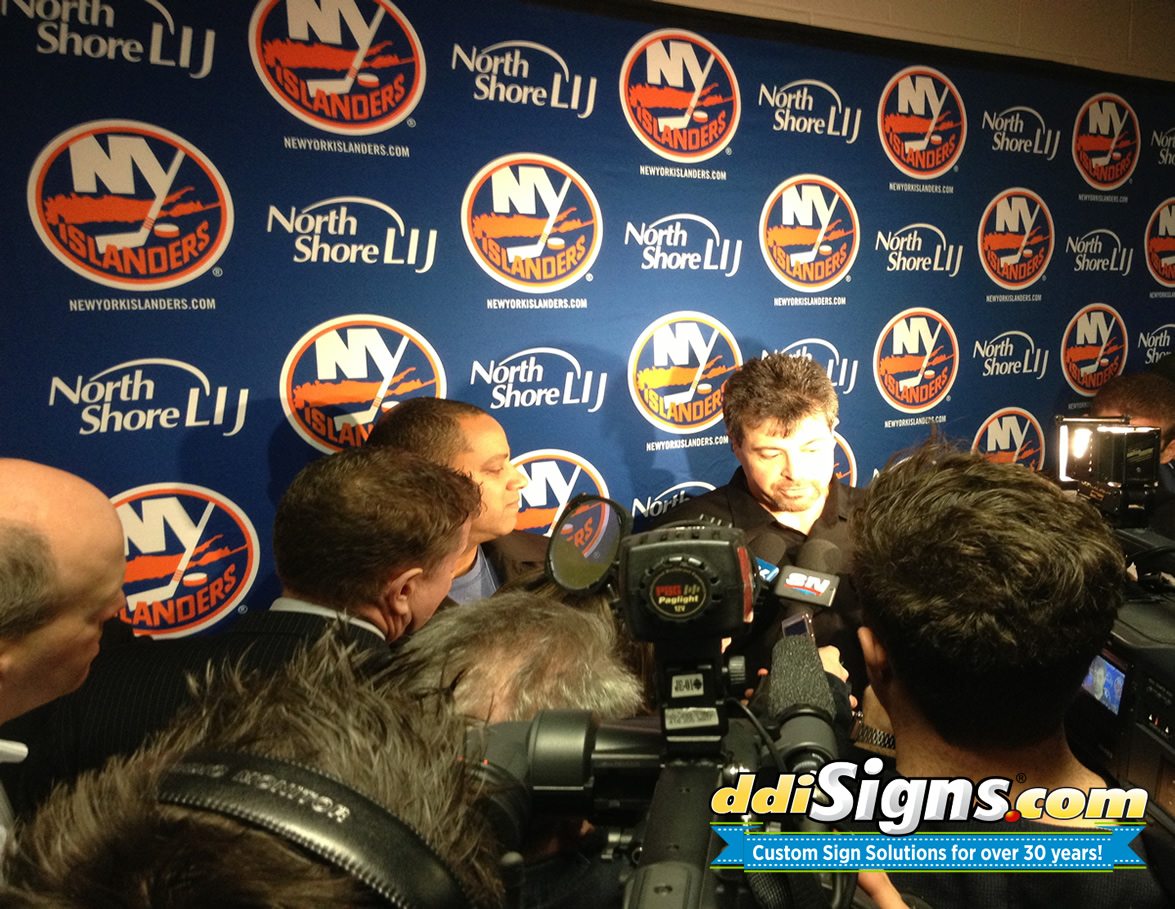 Media backdrop behind press interviews for the New York Islanders NHL team. Turn a bland hallway into a media event.