DDI Signs® Interior Wall Mounted Panel Signs
Custom made Indoor Signs with digitally printed graphics.
Constructed of PVC panels, Premium Vinyl Graphics with a Protective UV and Scratch resistant over laminate. Can be mounted using Stand Off Hardware for a Professional Sign Display.
Available in Custom Sizes and Shapes.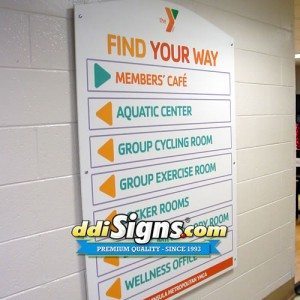 Printed Wall Signs & Graphics
Printed on sign panels for Interior Wall Logo Graphics and Sign. Wall mounted signs for Offices and Lobbies. Images are printed on sign surfaces for a clean professional look.
Printed Wall Signs made from PVC & Aluminum. Our Wall Mounted Signage is great for wayfinding and directional signs. Interior Wall Signs can be routed into custom shapes for unique interior graphics.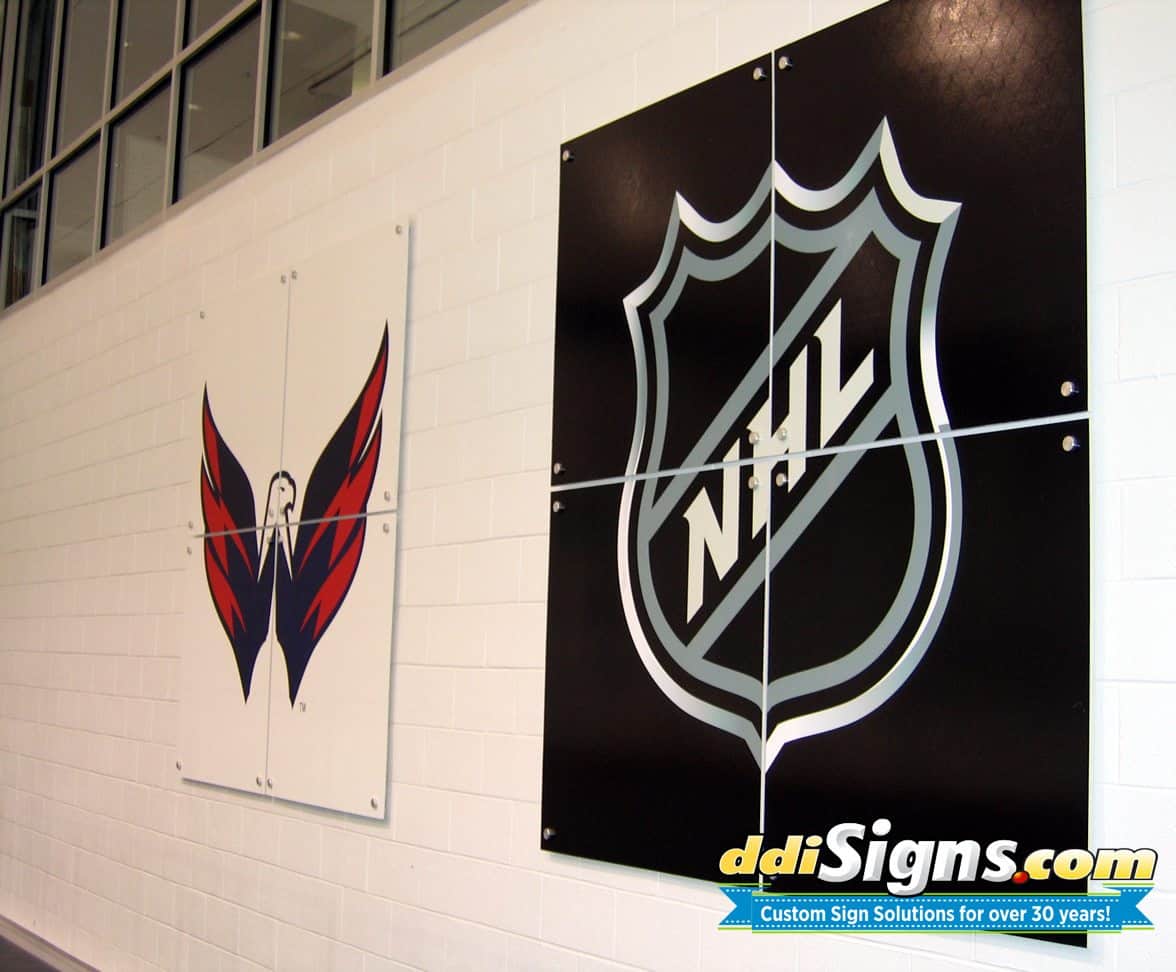 Above is an example of our printed PVC panels mounted to a cinderblock wall with metal stand off hardware.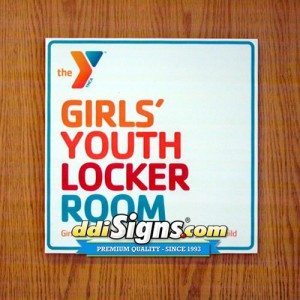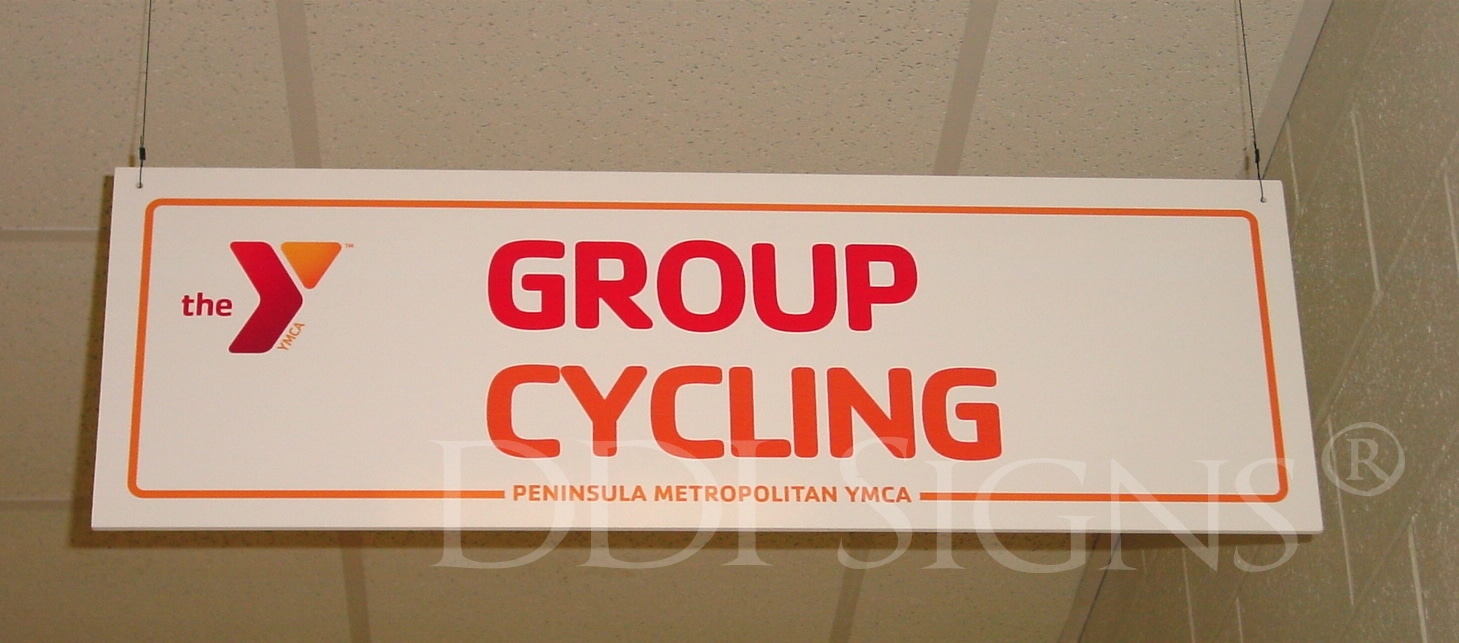 These signs were printed double sided and hung from the ceiling. They match the Wall Mounted Signs.
These double-sided signs were mounted with a wall bracket, so they are easily viewed when walking down the hallway. We did an entire wayfinding signage package for several YMCA's.
DDI Signs offers several kinds of custom-made Interior Signs for Professional Offices, Hotel Lobbies, Fitness Center Wayfinding and more. Contact us today with your Interior Signage Project!
Please see our Submit Files page for complete file guidelines.
We prefer VECTOR files – Adobe Illustrator Ai, EPS or Corel Draw.
All files must have fonts converted to outlines.
Properly converted vector files are preferred because there is no image degradation when enlarged.
* If raster/bitmap images are submitted please make sure our resolution and file guidelines are followed. Website images are not acceptable.