We are a custom sign company located in North Carolina.  This historic area known for the Wright Brothers first flight that happened on the dunes of Kill Devil Hills, NC. The area is part of the Outer Banks of NC.
Click Here to Order or Get a Quick Quote
About DDI Signs
We Are Not Your Typical Sign Company
Signs That Make All the Difference for your business!
Imagine that you are driving down the road until suddenly, something catches your eye. Curious, you pull the car over and take an unplanned detour into a local shop.
What made you unexpectedly veer off course?
While there are likely several factors influencing your decision, one crucial element remains clear: their sign grabbed your attention and motivated you to learn more.
At DDI Signs, we are all about creating that intrigue and appeal.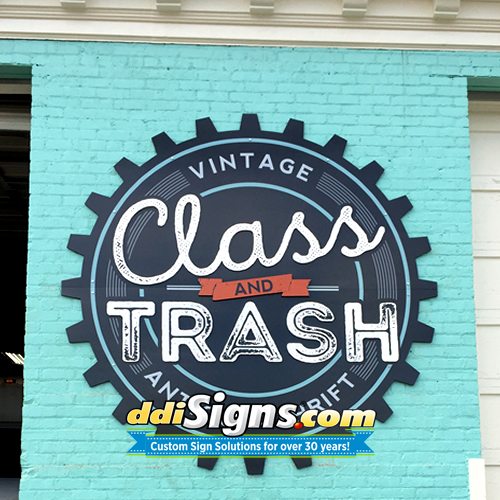 With over 30 years of experience, we have proven to be industry innovators, continually producing standout, high-quality signs. From businesses to special events, our services propel brands forward by generating interest, gaining recognition and building customer loyalty.
We started our Sign Company in Virginia and relocated to Kill Devil Hills, North Carolina. This area is known as the Outer Banks or OBX. Even though we are on a sandbar, we ship Nationwide to all of the United States.
Whatever industry you belong to, we offer the superior and affordable signage solution backed by our extensive experience to launch your business or event to unprecedented heights.
We specialize in Digitally Printed Signs from Floor Decals to Media Backdrops for Press Conferences. Take a look at our many products to see what makes us the standout solution for your specific signage needs.
Backdrop Banners North Carolina.
Step & Repeats North Carolina.
Floor Decals North Carolina.
DDI Signs services all of the United States. Including but not limited to Alabama, Alaska, Arizona, Arkansas, California, Colorado, Connecticut, Delaware, Florida, Georgia, Hawaii, Idaho, Illinois, Indiana, Iowa, Kansas, Kentucky, Louisiana, Maine, Maryland, Massachusetts, Michigan, Minnesota, Mississippi, Missouri, Montana, Nebraska, Nevada, New Hampshire, New Jersey, New Mexico, New York, North Carolina, North Dakota, Ohio, Oklahoma, Oregon, Pennsylvania, Rhode Island, South Carolina, South Dakota, Tennessee, Texas, Utah, Vermont, Virginia, Washington, West Virginia, Wisconsin, and Wyoming. OBX custom signs.