Repeatz Press Backdrops Proudly Made in the USA!
DDI Signs ® specializes in providing high quality Press Conference Backdrops, Banners, Media Backdrop Banners, Media Walls, Press Banners and Media Special Event Banners.
We offer several kinds of press conference backdrops, media displays, banner frames and banner stands. Most importantly our Repeatz brand  TV media backdrop banners are used as backwalls at Photo Op's, Press Conferences, Team Sports Backdrops, School Media Backdrops, and as Political Backdrop Banners. Even more important is that we have been providing Professional Step and Repeat Banners for over 30 years!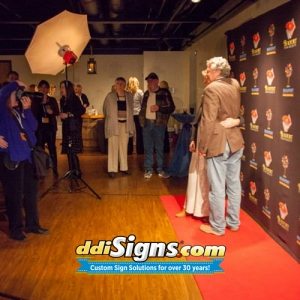 Press Conference Backdrops
Why choose DDI Signs for your Video Background or Press Conference Backdrop Banner Project?
Click here for examples of our Press Conference Backdrops in Action >
There are plenty of businesses that provide press conference banners and it seems like every day a new business pops up online. Because we are one of the first companies to offer Press Conference Backdrops, you can rely on our experience to provide you with the best quality backdrops available with professional and original designs.
Our REPEATZ brand media backdrop banner displays are above all made in the USA!
We use high-quality block out materials with a low glare finish.
Fast and dependable Nationwide Shipping.
We understand tight deadlines.
Professionally designed backdrop graphics and logo branded backwalls.
Pantone Matching of your brand or teams colors and we print with vibrant ink.
Can provide an optional printed sample for color matching.
Finally our designers prepare an email proof for approval of graphics before your job is printed.
Repeatz Brand Professional quality backdrop displays and banners for Media Events, Trade Shows, Retail and Special Events.
DDI Signs ® specializes in Press Conference Backdrops & Backdrop Banner Displays. We offer several kinds of logo branded media displays to fit your special event and budget. Below are some of our most popular displays and options.
Fabric Flat Wall Backdrop with Swage & Spring Button for tool free assembly.
This is our newest and most popular Backdrop Banner available. Tool free assembly with heavy duty frame. Slim professional profile.
Pillowcase Fabric Block Out Banner.
8′ x 8′, 8′ x 10′ and 8′ x 20′ sizes available.
Single or Doubled Sided Backdrop Wall.
Simple all metal construction.
Strong and lightweight.
Satin anodized aluminum pole frame.
Gently radius corners available.
Designed for pillowcase mounting.
Industrial Zipper for drum tight backdrop.
Quick easy assembly with Swage Spring Button connectors.
Sectional crossbars & uprights, 1-1/4″ diameter tubing.
Heavy 12 lb. steel bases.
Click here for more details about our Fabric Straight Wall Backdrops >
Pop Up Press Conference Backdrop Banner Media Display

Most notably, our customers like this media backdrop display because it is easy to set up and is portable. Airline checkable case is available.
Seamless Fabric Block Out Banner.
Several sizes to choose from.
Can be connected together to a larger display.
Banner is mounted with Velcro Hook and Loop.
Dye Sublimation Printing with Vibrant Colors.
Portable display with Travel Cases.
Double or Single sided. With or without sides.
Curved unit available.
Stand collapses to a small and portable size.
Fabric Banner can be folded for easy travel.
The locking mechanism is metal, not plastic.
Premium quality portable backdrop banner display for TV and Media Press Conference Back Wall. Seamless Fabric Banner, Custom Designed Repeat, Mounted Using Velcro, Vibrant Dye Sublimation Printing, Single or Double Sided and Curved units.
Click here for more info on our Pop Up Press Banner Backdrop Display >
Telescoping Press Banner Stand

Heavy Duty Stand. Telescoping Adjustable Backdrop Banner Displays. Holds Vinyl or Fabric Media Backdrop Banners that are Seamless. Uses Pole Pocket Mounting.
Display holds Vinyl or Fabric Banners with 3″ diameter pole pockets.
Poles are telescoping allowing the stand to break down into a compact size.
Satin Black or Silver.
Single or Double Sided.
Travel Bag for the stand.
Heavy duty weighted bases.
Click here for more info on our Telescoping Backdrop Banner Display >
Here are a couple examples of our 8′ x 8′ and 8′ x 10′ Telescoping Displays used for Media Events. Printed on our 12oz. Smooth Block Out Banner, sewn with 3″ diameter pole pockets.

Retractable Banner Display
 
Portable Retractable Banner Stands for large format displays and backdrops. Perfect for Video Conferencing Backgrounds. Made in the USA!
Features:
Banners Printed using our 12 0z. Block Out Banner Material.
Large format size retractable banner stands. Portable and easy to set up.
Quality aluminum with durable telescoping poles.
Includes soft travel bag.
Available in single and double sided.
Optional lights available.
Available in Silver or Black.
Infinite height adjustments from 36″ to 96″ high.
Light weight portable banner stand. Instant set up and take down.
Banners are attached to the retractable stand with velcro. Graphic prints can be easily changed out.
Graphics retract into the base of the stand and are protected during travel or storage.
Place several stands next to each other for a larger backdrop display.
Click here for more info on our Retractable Banner Displays >
Here are some examples of our Retractable stand being used for Video Conferencing Backgrounds, Media Backdrops, University Registration Event and Non Profit Step & Repeat Logo Backdrop.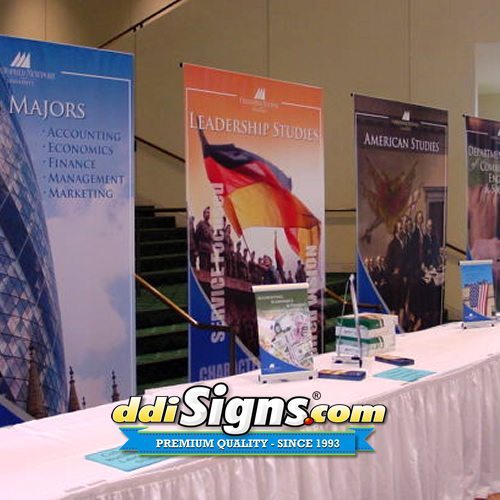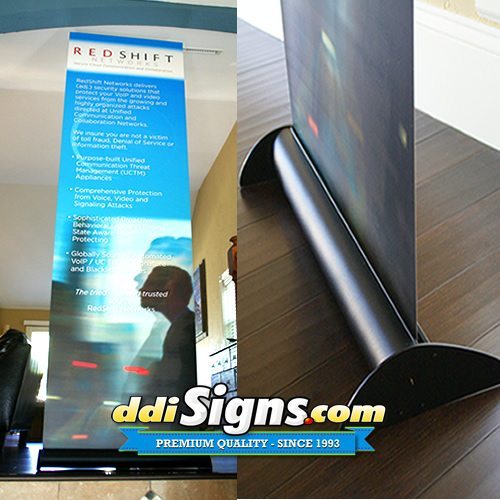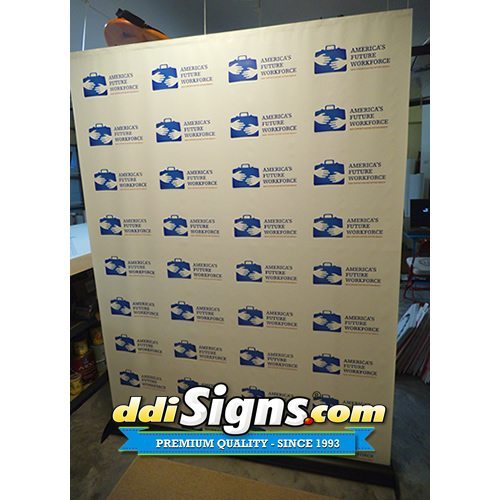 Tension Fabric Pillow Case Banner Displays

Silicone Edge Graphic Frames

Custom Branded Backdrop Banner
Contact DDI Signs for a free quote on your backdrop banner needs. We are "Sign Experts" and have been providing custom media backdrop solutions for over 30 years. We can be reached at 757-593-8580 or [email protected].
Press Conference Backdrop Banners are sometimes called a Media Backdrop Banner, TV Media Backdrop, School Media Banner, Media Banner, Meet & Greet Banner, Step and Repeat Banner or Step Repeat Backwall.
Repeatz TM is the Brand Name for DDI Signs Step and Repeat Logo Banners. Over 30 years of service.
Event Backdrop Banner
Press Conferences
Step and Repeat Banner
Media Backdrop
Retail POP Banner
Media Back Wall
Trade Show Back Wall
Interview Backdrop
Media Banner & Displays
Music & Concert Shows
Parties & Corporate Events
Press Release Photos
Graphic Back Wall
Paparazzi Backdrops
Press Backdrop
Stage Backdrops
Photo Op's
Athlete Head Shots
Concerts
Band Banners
Retail promotions
Event Walls
Film Festivals
Movie Premiers
Red Carpet Events
Charity Events
Sports Press Conferences
Sporting Events
Red Carpet Backdrops
Celebrity Photo Backdrops
Book Signings
and Much More!
We Understand Deadlines.
DDI Signs is located on the Outer Banks of North Carolina in Kill Devil Hills. Our service area is the entire United States. We understand the tight deadlines that the industry faces and have proven that we can stand up to the challenge. We offer quick turnaround with reliable Nationwide Shipping to all of USA.
Washington D.C. Media Backdrops, Virginia Media Backdrops, North Carolina Step and Repeats. California Step and Repeat Banners from East Coast to West Coast. Press Conference Backdrops North Carolina.
Our Press conference backdrops, banners, and Press walls are made from high-quality materials. Our Step and Repeat Media Backdrop Banners are perfect for Special Event Professionals, Pro Sports Teams, Universities, Colleges and Schools prefer our media backdrops and use them for press, tv and photo shoot as a way to display school logos and sports teams logos.
Go to this page for Videos of our Press Conference Backdrops in Action >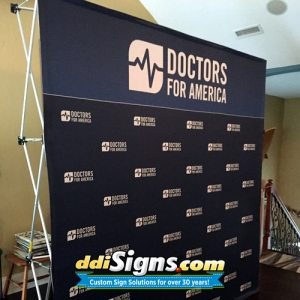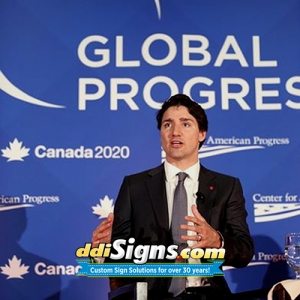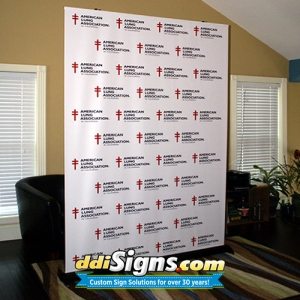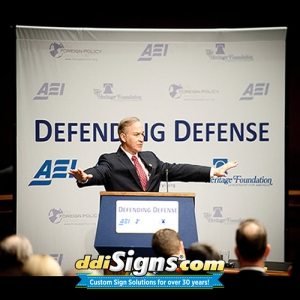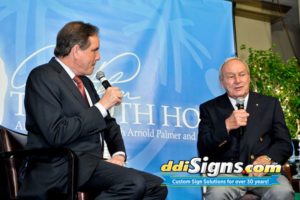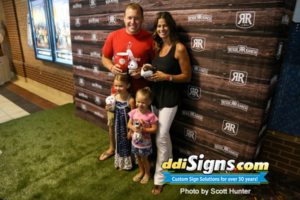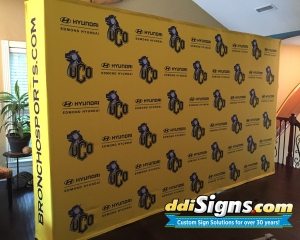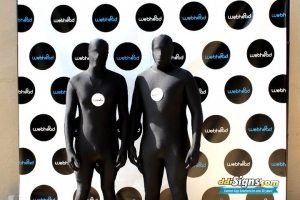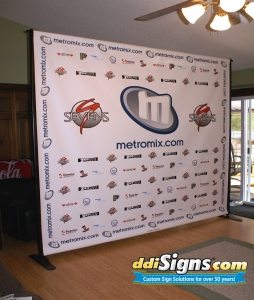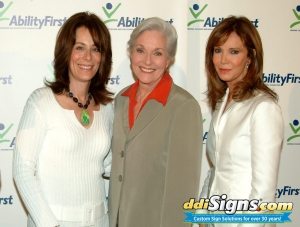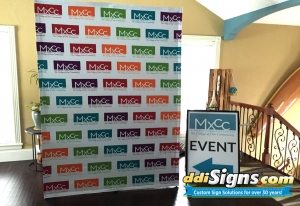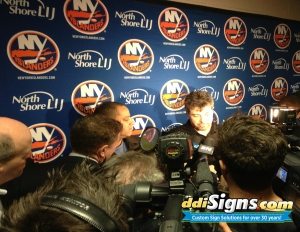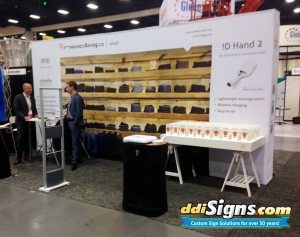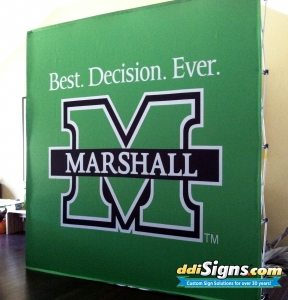 This video shows one of our Repeatz Professional Backdrop Banner in Action! This is our Pop Up Display with our Fabric Block Out Banner Material and a custom Step and repeat design.
Click here to see our Submit Files page for complete file guidelines.
We prefer VECTOR files – Adobe Illustrator Ai, EPS or Corel Draw.
All File Must Be Submitted in CMYK.
Pantone Colors Must Be Indicated for Color Matching.
All files must have fonts converted to outlines.
For an additional fee, Printed Samples for color proofing can be provided.