Wall Display System for Photos, Signs and Graphics
DDI Signs® offers Picture Hanging Track that can be cut to custom sizes and can be configured in several ways to display graphics.
Can be installed in rows and the graphics easily slide into place from the side.
Great for displaying office photos of employees, sports teams, any kind of group photos that can be easily changed out.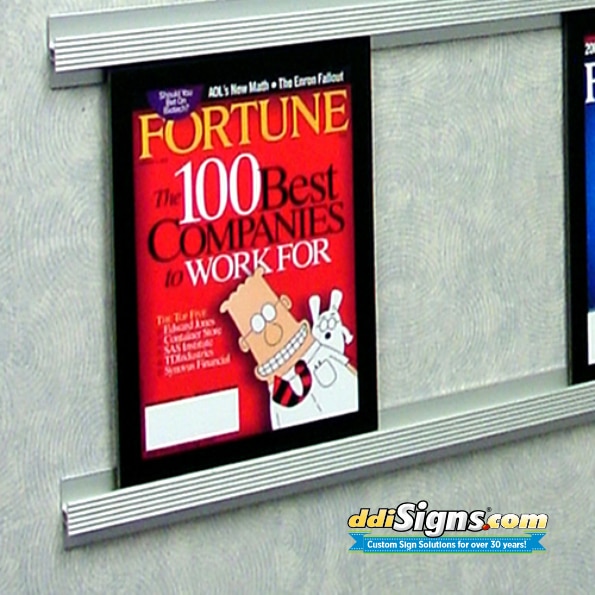 Picture Hanging Track and Photo Display Rail
Custom Aluminum Sign Track for Displaying Photos & Signage.
Our picture hanging track holds photo sized images that slide onto the track. Protective clear lens. Custom wall mounted picture display. Perfect for Offices directories of workers or Sports Teams displaying players or team photos.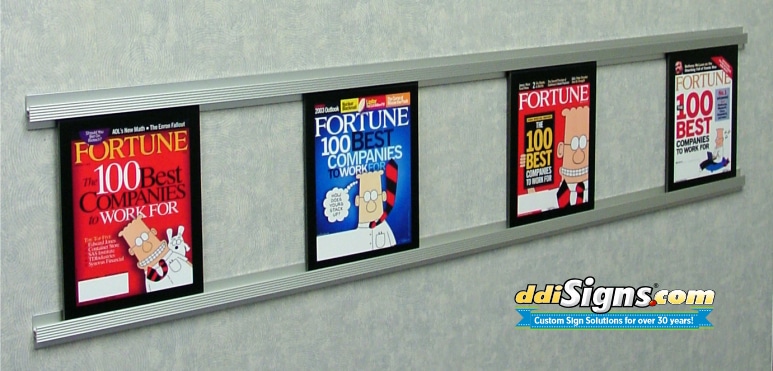 Custom photo wall display system and picture hanging track features:
DDI Signs® offers our Custom Wall Photo Display cut to custom sizes and can be configured in several ways to make a team photo display. Installed in rows and the graphics easily slide into place from the side.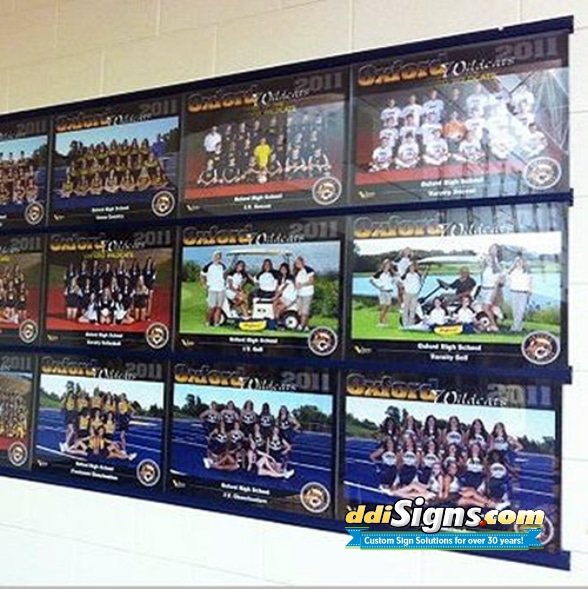 Our photo display rails are great for directional signage and way-finding signs. This modular sign frame system is great for displaying employee or athletic team photos. Also, you can display photographic images or paintings in art galleries, offices or museums. Additionally, the picture track rail is perfect for way-finding room identification and directories.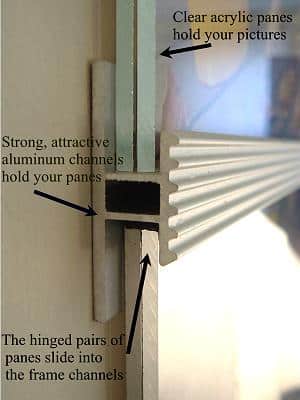 This is a close up of the side view of our photo hanging wall system. Photos or graphics are placed in between the clear acrylic panels. Slides in from the side. Custom end caps available to secure the graphics.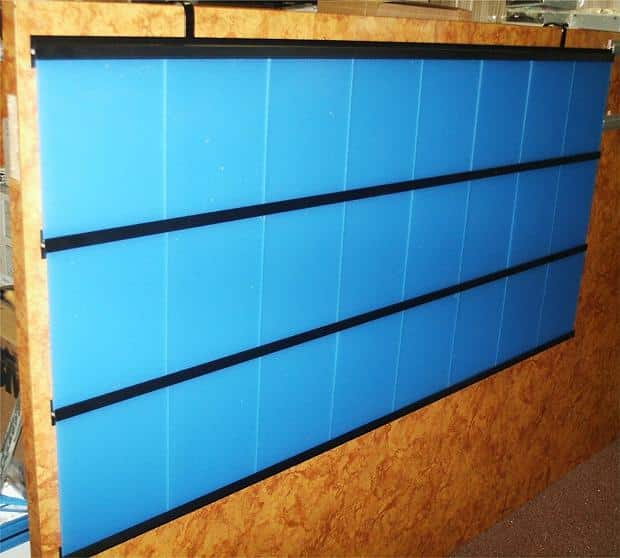 This is one possible configuration for displaying graphics, sign, or photos. The track can also be used to display artwork.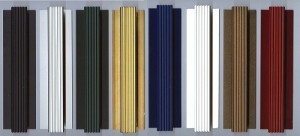 Available in: Black, Silver, Hunter Green, Gold (out of stock) Navy Blue, White, Antique Brass, Burgundy.
Examples of possible configurations of our photo hanging track.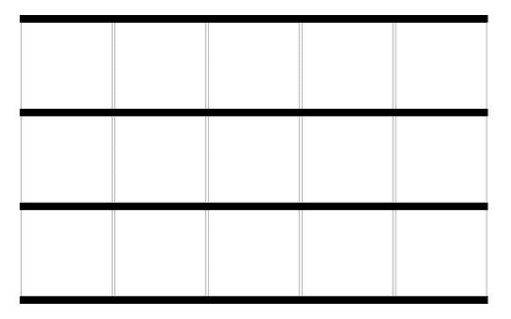 This is an example of a photo display rail configuration using 12" x 12" Square Panels 3 high x 5 wide.
Our most popular use of our picture rail is to display photos of employees, sports teams or organizations. Additionally, track is custom configurable.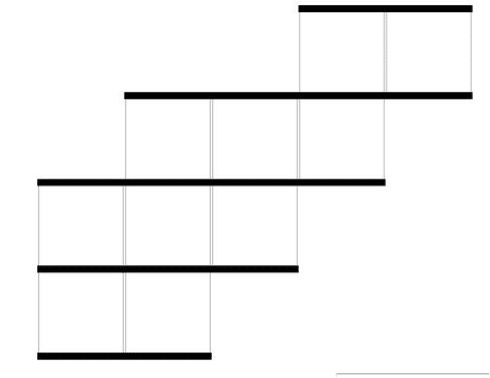 Sign track system is designed for displaying photo sizes, but can be customized to hold up to ¼" panels in just about any size
Standard Sizes Available:
12 x 12 inch
8.5 x 11-inch Portrait
8 x 10-inch Portrait
8 x 8 inch
6 x 8-inch Portrait
5 x 7-inch Portrait
4 x 6-inch Portrait
Item: STRACK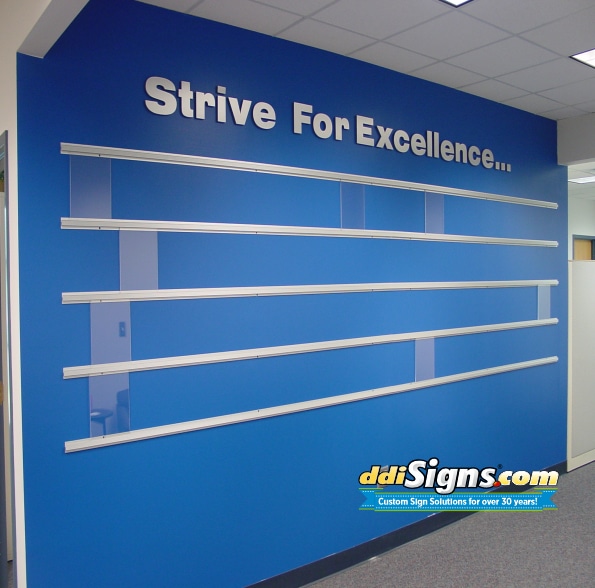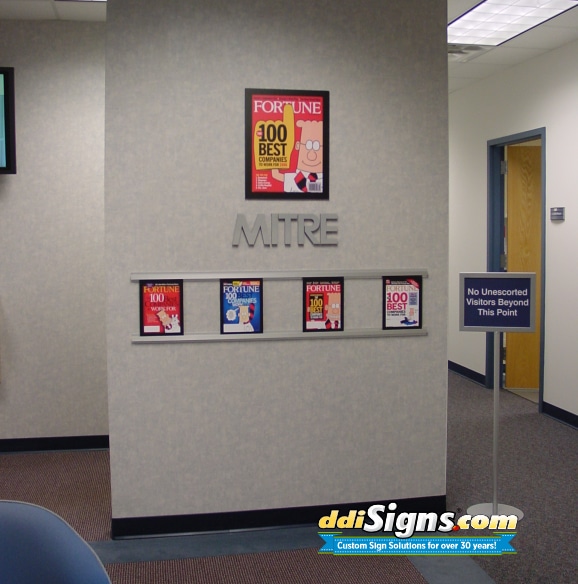 Contact us today and we can help you configure the perfect photo wall display to fit your needs.