What is a Picture Hanging Track and Photo Display Railing?
Our Picture Hanging Track is just that! An Aluminum track that photos with an acrylic protective panels are slid into at the sides of the track. Track is installed on walls in rows and custom configurations.
The Photo Display Rails are great for directional signage and way-finding signs and displaying employee or athletic team photos. Display photographic images or paintings in art galleries, offices or museums. Additionally, the picture track rail is perfect for room identification and directories.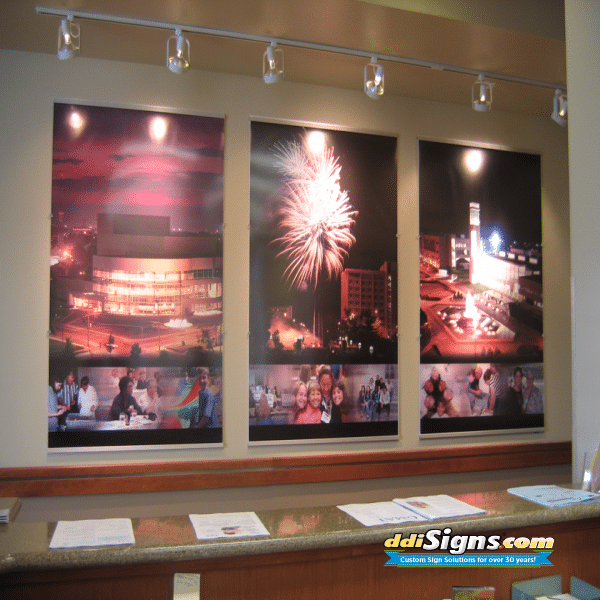 Custom photo wall display system and picture hanging track features:
DDI Signs® offers our Custom Wall Photo Display cut to custom sizes and can be configured in several ways to make a team photo display. Installed in rows and the graphics easily slide into place from the side.
Photos or graphics are placed in between the clear acrylic panels. Slides in from the side. Custom end caps available to secure the graphics.
This is one possible configuration for displaying graphics, sign, or photos. The track can also be used to display artwork.
Colors available in Black and Satin Silver.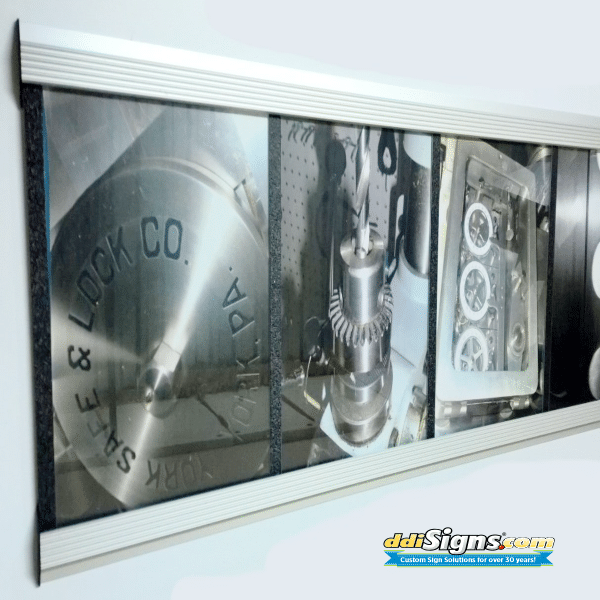 Wall Track Photo Size Options:
Our Image Wall Track System is designed for displaying photo sizes, but can be customized to hold up to ¼" panels in just about any size.
Standard Photo Size Options for Picture Track:
12 x 12 inch
8.5 x 11-inch Portrait
8 x 10-inch Portrait
8 x 8 inch
6 x 8-inch Portrait
5 x 7-inch Portrait
4 x 6-inch Portrait
Picture Hanging Track possible configuration options: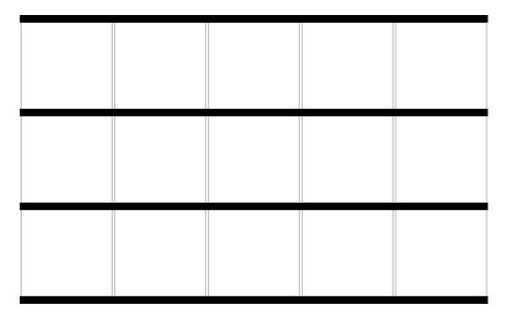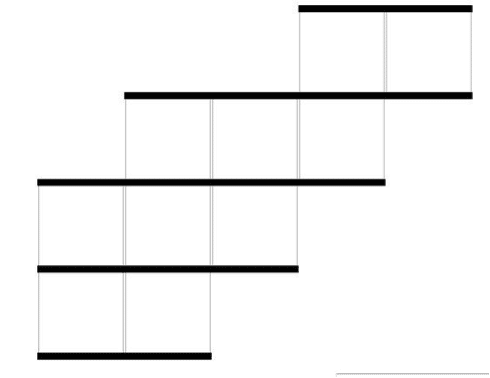 The above examples show the photo display rail configuration using 12" x 12" Square Panels. Their are so many ways you can configure thee tracks from straight rows and columns to staggered sections. 
Our most popular use of our picture rail is to display photos of employees, sports teams or organizations. Additionally, track is custom configurable.
Examples of  Client Photo Wall Layouts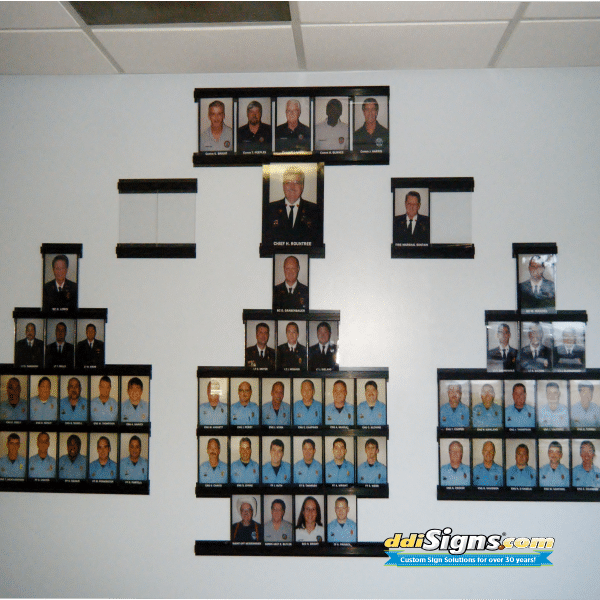 Employee, Group or Team Photo Displays
This is an example a fire department uses to display employees.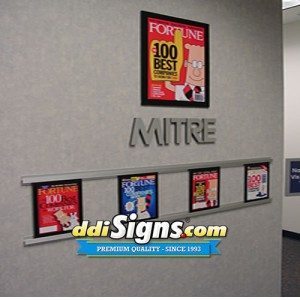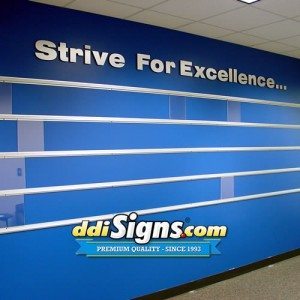 Close ups of our Picture Track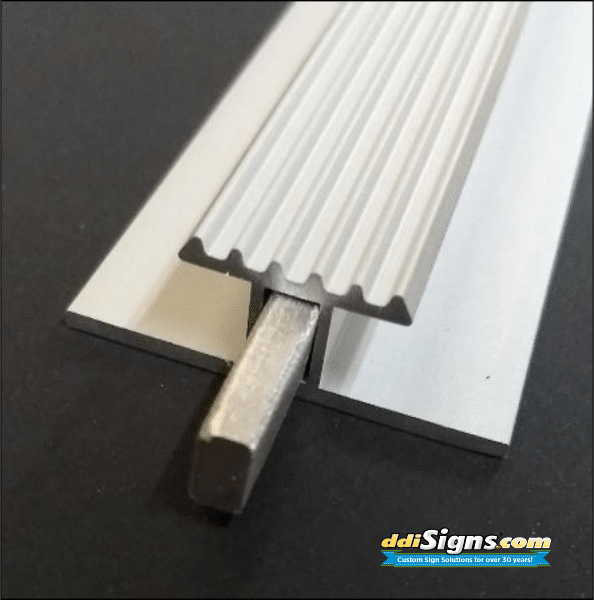 Close up showing connector when larger displays are required.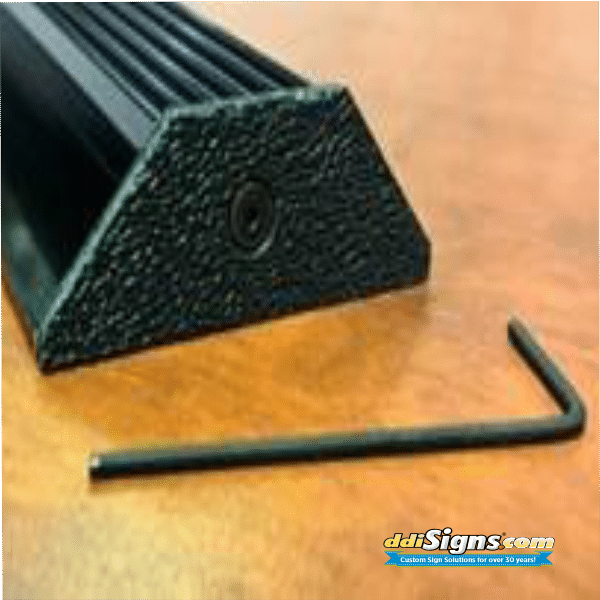 Locking End Cap to secured displays. Uses an allen wrench.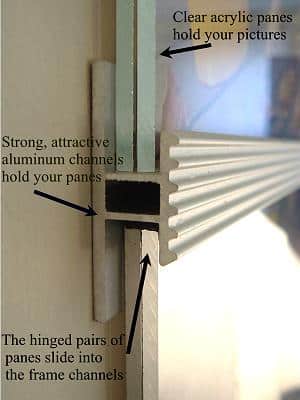 Close up of the side of the track and the acrylic panels that hold pictures and photos.
What Custom Printed Graphics Options are available?
Photo Wall Track can be purchased with or without graphics, below are some options.
 DDI Signs® offers several kinds of digitally printed graphics that work with our track.
Photo Paper Prints used with acrylic panels. From standard photo sizes up to poster size.
Foam Board with mounted adhesive graphics 1/4″ thick, no need for acrylic panels.
PVC digitally printed panels with or with out over laminate protection.
Aluminum Composite digitally printed panels with or with out over laminate protection.
Direct printed Acrylic panels.
Contact DDI Signs® today and our Photo Wall Experts will help you put together a custom configuration to suit your space!

At DDI Signs® we are "Not Your Typical Sign Company!"