Why choose DDI Signs® Pop Up Banner Displays?
Our Pop Up Banner Displays and Step & Repeat banners have been an industry staple since 1993. Made in the USA with high quality materials and premium printed fabrics. We use block out fabric banners with vibrant ink colors. Pantone color matching for consistent branding.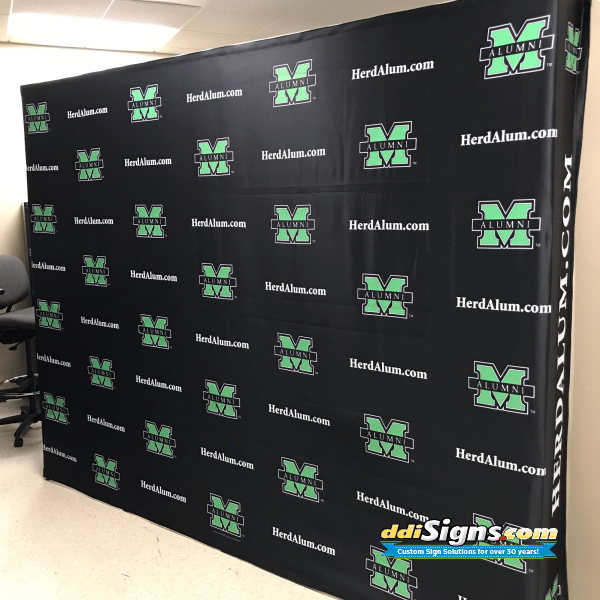 Key Features of our Pop Up Banner Displays:
Graphics attach with a Velcro perimeters.
Incredibly easy set-up without tools.
Oversized, nylon travel bag with standard size frames.
Upgraded Portable Travel Cases available.
Ultra lightweight alloy tubes.
Matte satin anodized finish.
Adjustable leveling feet.
Bolt based system, add or subtract components.
Optional lights available.
Single or Double Side Display.
Dye sublimation printed with vibrant colors.
Fabric light block out banner material.
Our Stands are Proudly Made In The USA!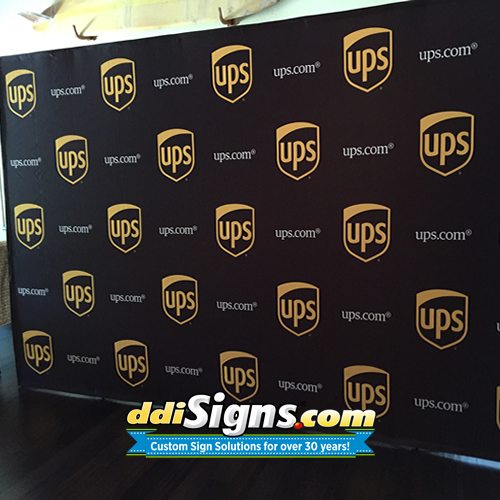 Pop Up Displays come in standard sizes and custom configurations
Optional travel bags available.

Displays are made in approximately 30″ x 30″ X cross bar quad sections.

Try not to place any Logos or graphics within the 2″ area from the edge of the graphic, same for side panels – this area is used to stitch on the Velcro to attach to the pop-up frame.
Side panels are always 12.5″ wide x the height of the display. Graphics can wrap around the sides but keep in mind the stitching may go thru images.
Double sided graphics available for a full wrap of the display.
Available Pop Up Banner Sizes:
Our most popular sizes are 88.25″ x 88.25″, 88.25″ x 117.373″, 117 x 117″, 88.25″ x 145.75″ and 88.25″ x 20′.
Much larger displays are achieved by connecting the stands together and using a full sized banner. Please contact us for quotes on larger sized configurations.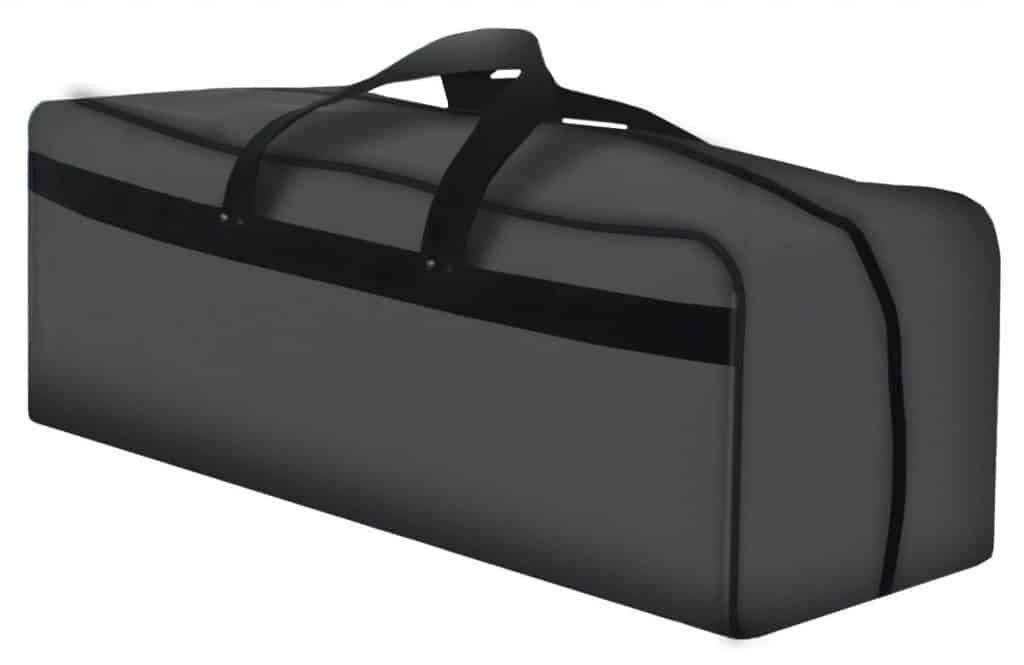 These sizes come with an OVERSIZED travel bag.
Pop Up 1 x 3 – 31″ x 88.25″
Pop Up 2 x 2 – 59.5″ x 59.5″
Pop Up 2 x 3 – 59.5″ x 88.25″
Pop Up 3 x 2 – 88.25 x 59.5
Pop Up 3 x 3 – 88.25″ x 88.25″
Pop Up 4 x 3 – 117.375″ x 88.25″
Pop Up 4 x 4 – 117″ x 117″
Pop Up 5 x 3 – 145.75″ x 88.25″
Our Pop Up Banner Displays are Made In The USA!
Travel bags optional with these displays.
Pop Up 8 x 3 – 20′ x 88.25″
Pop Up 8 x 4 – 20′ x 117″
Pop Up 9 x 3 – 22 1/2′ x 88.25″
Pop Up 9 x 4 – 22 1/2′ x 117″
Pop Up 10 x 3 – 25′ x 88.25″
Pop Up 10 x 4 – 25′ x 117″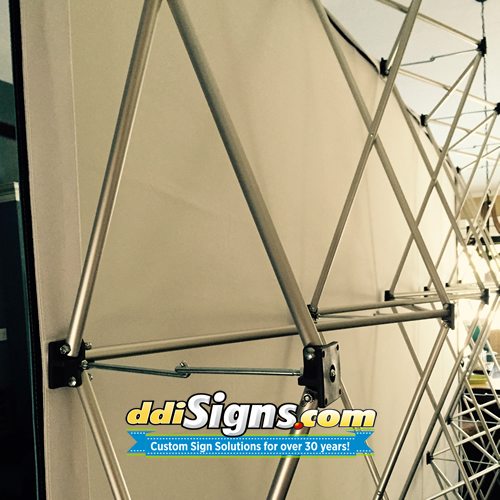 Close up of the back side and structure of our Pop Up Banner Displays. We have metal locking brackets, not plastic.
Optional Hard Plastic Podium Case with wheels for standard size Pop Up displays. Optional printed graphics: Either .020″ thick Styrene Printed Wrap or Fabric Pillowcase Wrap.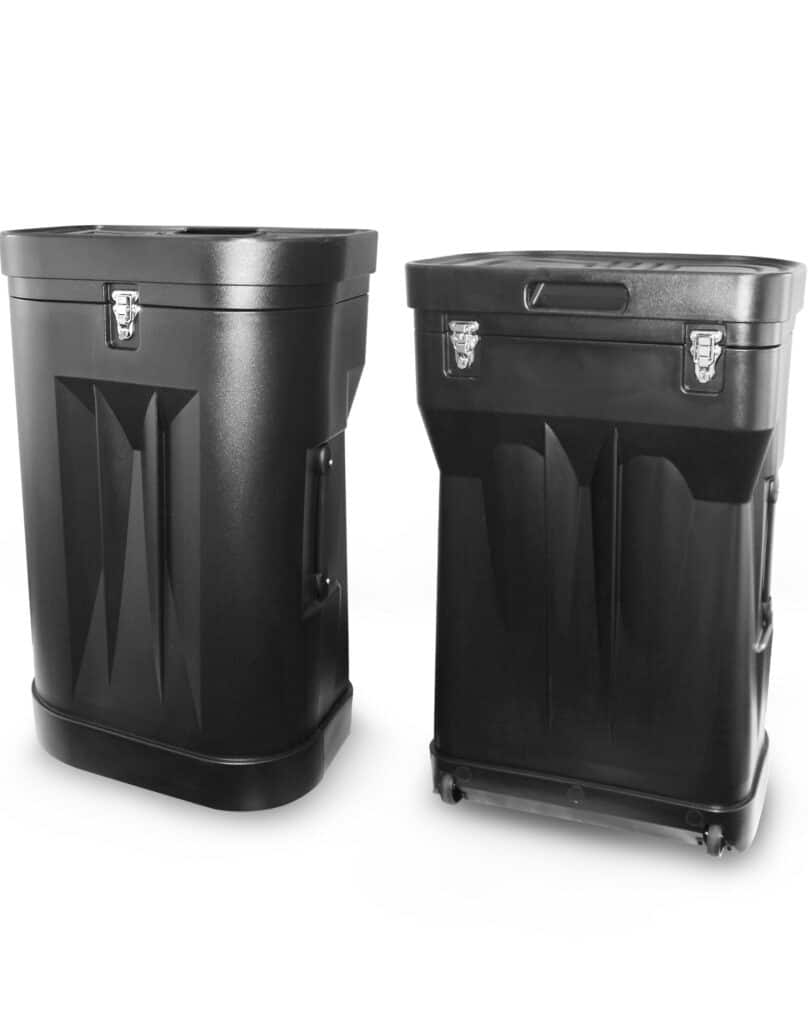 Optional podium case graphics wrap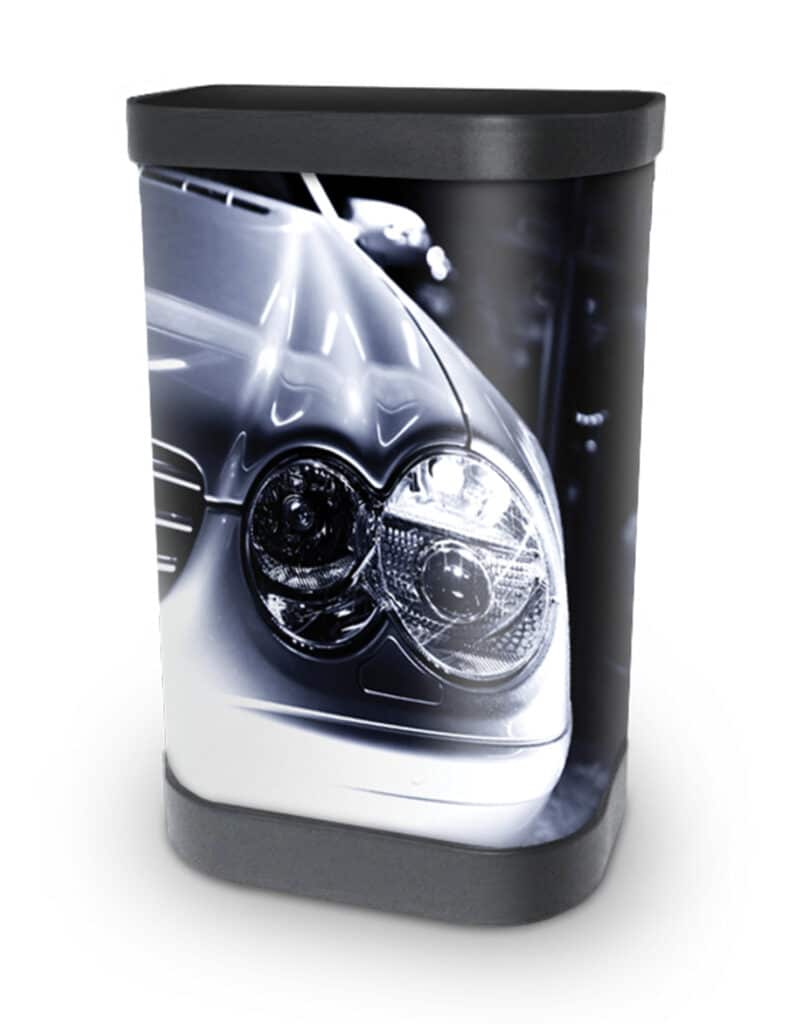 Optional Bright LED Lighting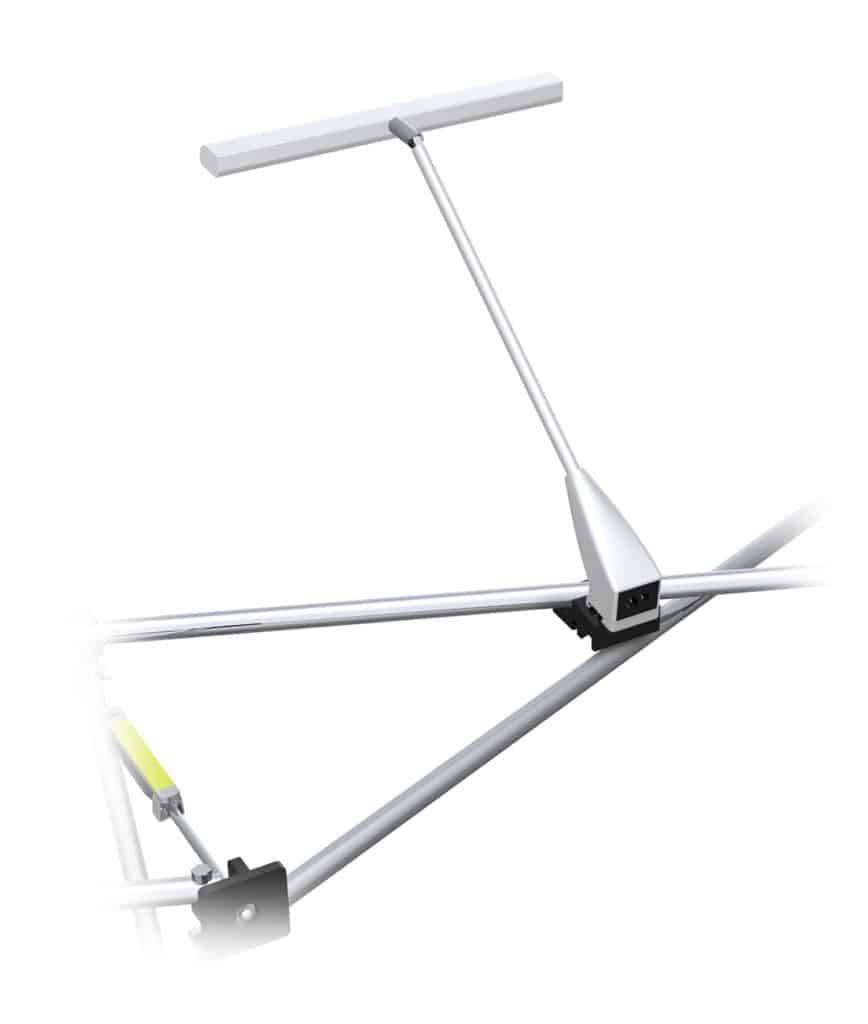 Pop Up Display Fabric Graphic Prints
Already have one of our Pop Up Displays and just need reprints or replacement graphics? We have you covered.
Contact us with the size needed and we will get you your prints fast. Please let us know if you need a graphic template and we will email it to you. Most graphis require a minimum of a 1″ bleed all the way around. Try to keep copy and logos 2″ inches away from the edge and seams.
Our pop up graphics are printed on a special tension fabric banner material that is light blocking. Banners are dye sublimation printed for vibrant colors that pop!
Contact DDI Signs® today and our Pop Up Banner Experts will help you put together a custom display to suit your needs!
At DDI Signs® we are "Not Your Typical Sign Company!"