Custom Fabric Event Banners and Backdrops
Already have a Pop-Up Display, Telescoping Banner Stand or other way of displaying your banner and just need a fabric banner?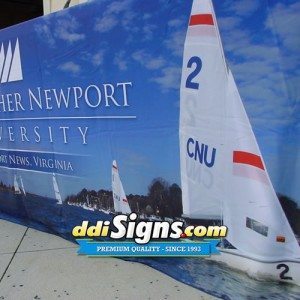 Fabric Event Banners
Custom Digitally Printed Fabric Banners. Fabric Displays. Table Covers. Pole Banners.
DDI Signs® Fabric Event Banners provide you with a High-End Fabric Banner Backdrop. Just let us know how you are going to display the banner and we will provide the proper finishing for professional looking display.
Designed for our Banner Stands and Tension Fabric Displays. Ideal for table covers and high-quality retail pop displays.
KEY FEATURES:
High impact Dye Sub Printing, Vibrant Colors. Dye Sublimation is a superior way to print high end fabric banners.
Virtually "wrinkle free" stretch fabric, designed and engineered for our banner stands and tension fabric displays.
Custom printed from your artwork.
Provides wrinkle resistance and high print quality with great definition.
Our high-quality Fabric Event Banners are ideal for:
trade show displays
step and repeat backdrops
tv media backdrops
press conference backdrops
special event banners
wedding banners
retail pop banner displays
table covers
We can print your Fabric Banner Backdrop in custom sizes. Banners can be finished with Velco Hook and Loop for display on our pop-up step and repeat display or finished with pole pockets for display on our telescoping step repeat stands. Our Fabric Repeats are seamless and offer a high-end professional look.
Please see our Submit Files page for complete file guidelines.
We prefer VECTOR files – Adobe Illustrator Ai, EPS or Corel Draw.
All files must have fonts converted to outlines.
Properly converted vector files are preferred because there is no image degradation when enlarged.
* If raster/bitmap images are submitted please make sure our resolution and file guidelines are followed.