What are some visual solutions that your business would benefit from by using DDI Signs® Window Signs, Lettering and Decals?
Adhesive Window Decals work great on store fronts and office windows. We can produce custom logo and sign graphics with a pop of colors for brand imaging. This often under used signage solution is something that can make your business stand out in the crowd.
Brand Imaging on Your Store Front Windows

Adhesive Window Decals. Display your business logo, messaging and hours of operation prominently on your glass windows and doors indoor or outdoors. Our adhesive window decals draw customers in. This can simply be cut vinyl lettering, or full color printed graphics.
Privacy Screening and Light Controlling

DDI Signs® creates beautiful window graphics and logos that provide privacy and reduce sun light. Transforming your store or office with unique and functional window decor. Our Etched Look Vinyl Graphics  can offer full window coverage that still allows some light thru. This is a great solution in offices and buildings with glass doors and room dividers. Our Frosted adhesive window decals comes in colors or we can print directly on them for an elegant look.
Way-finding and Directional Signage

Use your glass windows, doors and dividers to direct traffic and identify offices or rooms. Start with your exterior areas and create a flow into interior areas using logo branding. Combine this with our Floor Graphic Solutions for a cohesive and functional way-finding design.
Glass Window, Wall and Door Imaging that reflects your brand in a positive light!
Adhere business logos and lettering to glass surfaces, transforming your office or store front space into visual branding.
DDI Signs® offers full color window signs with your logo, business name or display that promotes a sale or special event. Printed on Premium Vinyl with Permanent or Removable Adhesive. Additionally, we have short term decals on a Semi Rigid PVC with low tack adhesive.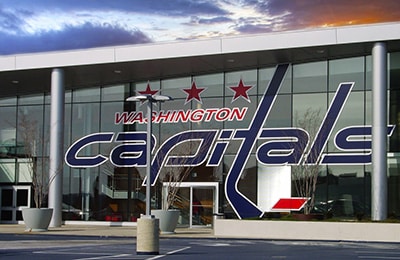 Adhesive Vinyl Window Decals
Printed Graphics on Premium Vinyl.
Can be contour cut to any shape.
Vibrant full color digitally printed logos.
Cut vinyl store front logos & lettering.
Frosted Vinyl Window Decals
Privacy Screening
Light Diffusing Graphics
Unique Printed Graphics
Etched Glass Look
Rigid PVC Window Graphics

6 mil thick semi-rigid graphic
Easy install
Low tack adhesive
Double Sided Option
Many businesses and corporations use our adhesive window decals to bring their branding to life!
Business Offices
Stores & Retail Shops
Hospitality & Hotels
Museums
Restaurants & Cafe
Movie Theaters
Automotive Dealerships
Apartments & Condos
Resorts & Theme Parks
Small Businesses
Television & Media
Construction & Building
Home Decor
Interior Designers
Movie Companies
Musical Theaters
Architects & Designers
Retail Stores
Banks & Financial
Hospitals & Clinics
Why you should choose DDI Signs® for your window lettering and graphics project?
DDI Signs ® Your Adhesive Window Decals Expert!
We use only high quality adhesive window decals & materials.

If you want to look the best, you have to use the best. We research and test our products to insure you are getting the highest quality and most durable materials available.
We offer specific signage solutions to suit your needs.

DDI Signs® we take the time to understand your business and branding specs and make sure that every little detail is fine tuned making your imaging stand out in the crowd.
We understand Deadlines & Ship Nationwide.

We understand the tight deadlines and have proven that we can stand up to the challenge. We offer quick turnaround with reliable Nationwide Shipping.
What kind of files do we need to produce your window decals?
If you are submitting your own artwork for us to produce your window decals, we need to receive them as VECTOR LINE FILES. We need this type of file for cut graphics.
All files must have all fonts converted to outlines. Please see our Submit Files page for more details on submission guidelines.
If you are unsure if you have the correct file or need professional design services please contact us and we will help.
At DDI Signs® we are "Not Your Typical Sign Company!"