Why choose DDI Signs® for your Printed Wall Signs?

So many options to choose from! Walls are everywhere, interior and exterior blank canvases waiting to be decorated with custom graphics, signs and logos. Whether you are a business or decorating a home, we have your wall covered. Below are some of our more popular options for Printed Wall Signs and Decor.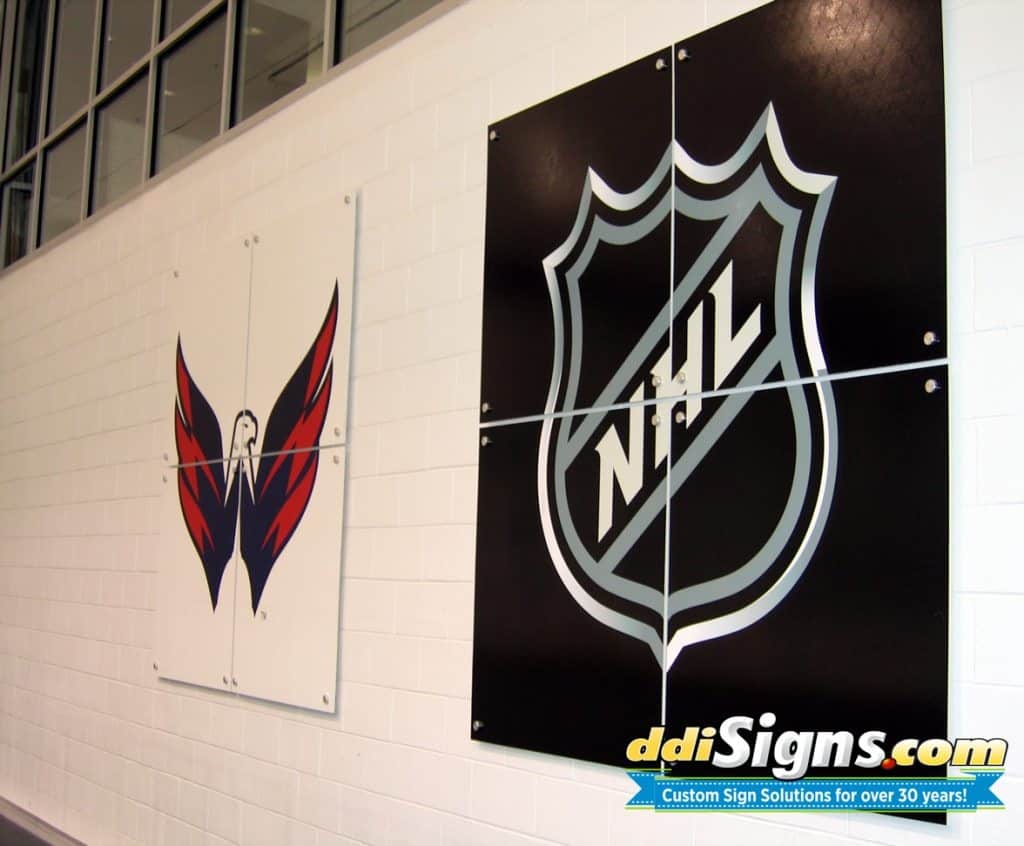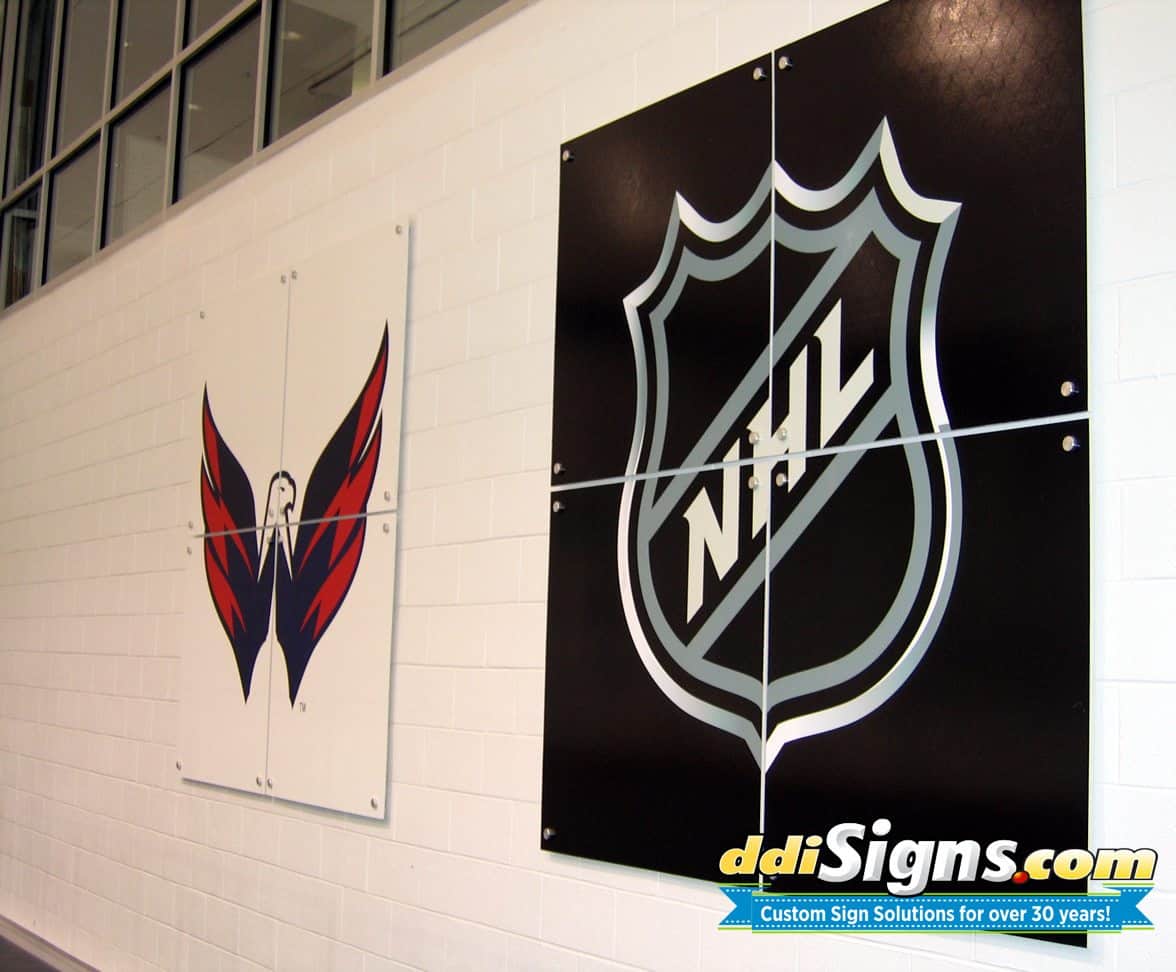 Printed PVC Signs, Logos and Letters
We have options for printed PVC signage for indoor and exterior uses. From simple printed panels up to 4′ x 8′ to custom printed and routed logos, letters and shapes.
PVC offers a lighter weight sign option and can be mounted several ways. Our Sign Experts can help you figure out which option will work best with your project.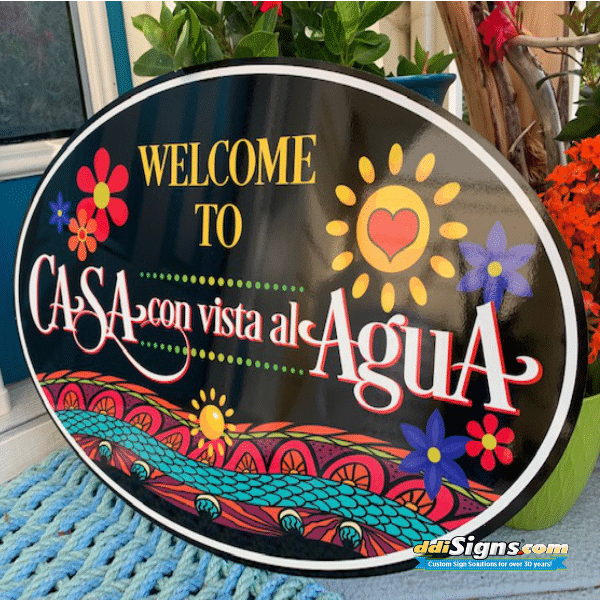 Printed Aluminum Composite Signs
Like our PVC signs ACM signage can be used for interior and exterior signage. It is light weight yet extremely durable. Printed panels up to 4′ x 8′ and custom routing of logos and shapes available.
Printed Aluminum Composite Signs work great for home and beach house signage.
Panels can be layered for a dimensional signage solution.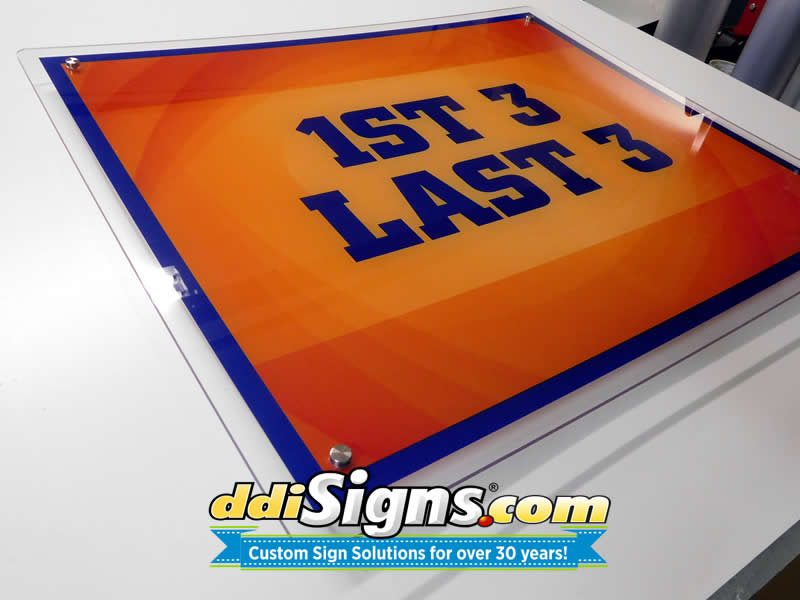 Acrylic Printed Wall Signs
Our printed acrylic signs come in several thicknesses. These also can be printed in panels up to 4′ x 8′ and custom routing of logos, shapes, and fonts.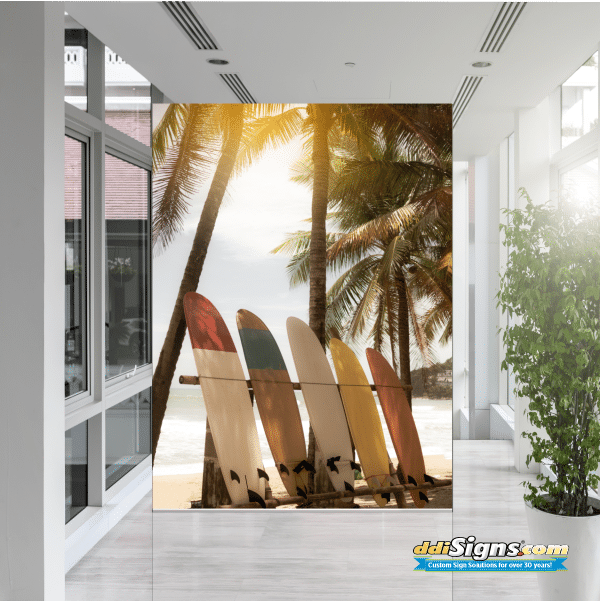 Printed Wall Decals and Wall Paper
DDI Signs® offers custom printed wall decals and wallpaper graphics. Cover an ugly blank wall with beautiful photography or brand imaging.
Transform office spaces or accent home decor.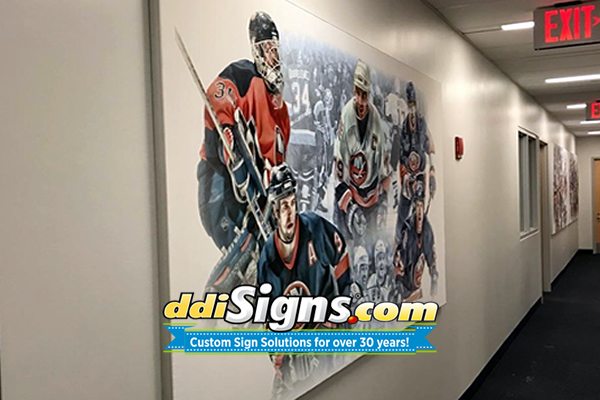 Silicone Edged Fabric Prints
We offer custom printed fabric graphics that have a silicone edge strip sewn around all sides that gets inserted into a stylish aluminum frame.
Frames are available in Non Light and LED Lighted Frames.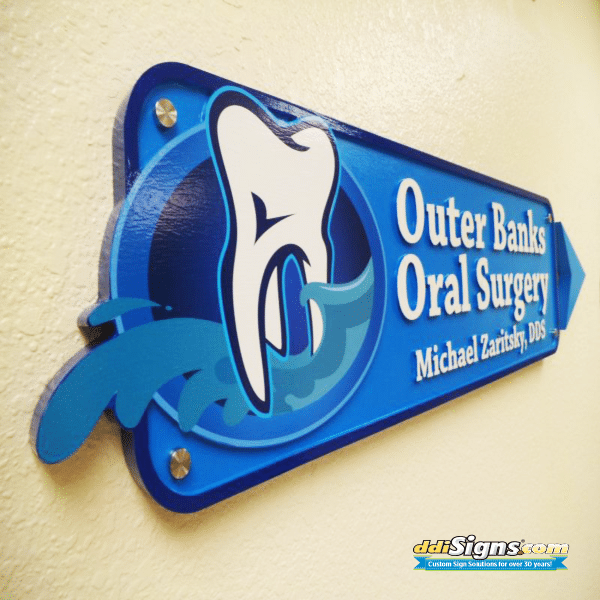 Indoor Routed Wall Signs with printed graphics
Routed wall sign from HDU Sign foam and PVC offer a dimensional aspect to signage. Combine routed with printed vinyl graphics and you have unique wall signage. Give the look of sandblasted wooden signs with a cleaner more modern feel.
Click here for our Indoor Routed Wall Signs >
Contact DDI Signs® today and our Printed Wall Sign Experts will help you with your project!
At DDI Signs® we are "Not Your Typical Sign Company!"