What are some creative ways to use DDI Signs® Printed Aluminum Composite Signage?
Printed Aluminum Composite Signs work great on store fronts and office, retail an homes. We can produce custom logo and sign graphics with a pop of colors for brand imaging. This often under used signage solution is something that can make your business stand out in the crowd.
Brand Imaging on Your Store Front >

Exterior Aluminum Composite Printed Signs are a perfect solution for displaying your business logo, messaging and hours of operation prominently on your store front or office building. Our signage draws customers in with vibrant colors and images. This can simple graphics or full color printed images.
House & Beach Home Signs >
DDI Signs® creates beautiful designed house signs using printed ACM panels. An alternative to expensive sandblasted and routed house signs. Print highly detail graphics and images that you can not on other exterior signage materials.
Sign Imaging that reflects your brand or home in a vibrant and positive light!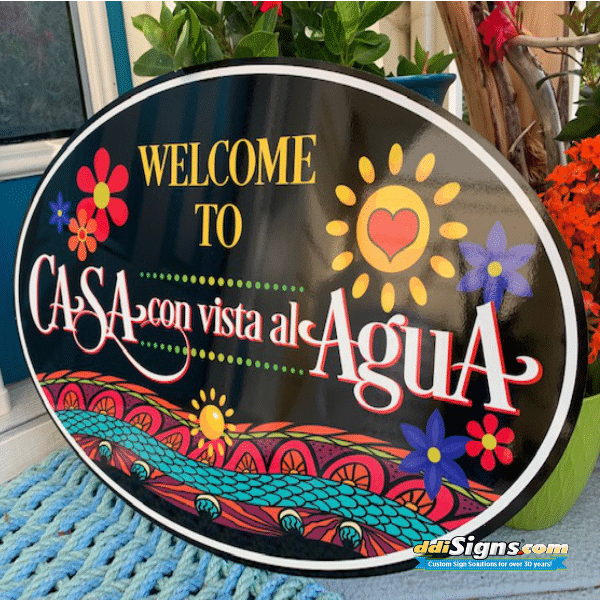 Our Aluminum Composite Panels come in two thicknesses, 3mm and 6mm
Graphics can be directly printed or digitally printed vinyl decals applied. They come with a clear protective over laminate.
Designs a limitless with digitally printed graphics. Fades, colors and even photographs.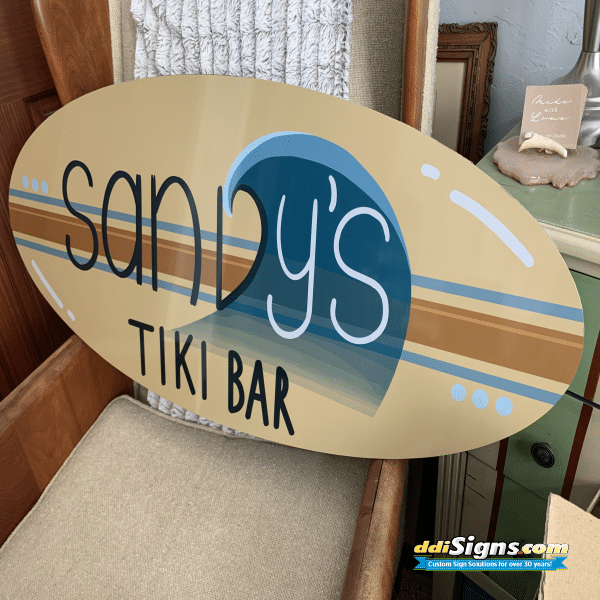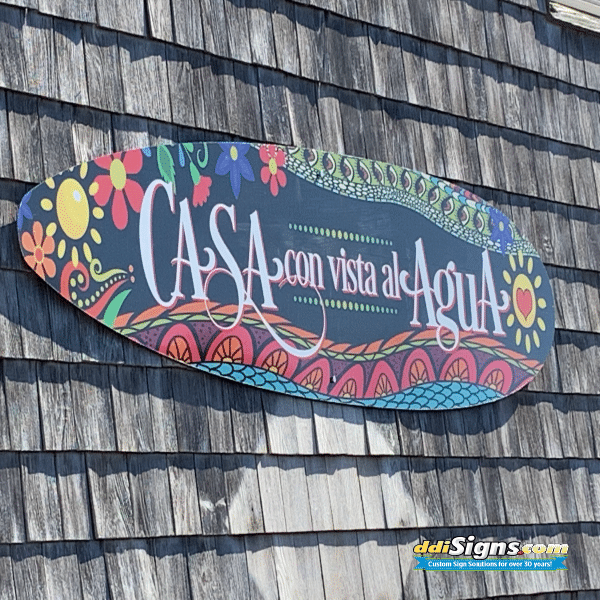 Transform your home with custom designed signage and graphics.
With our printed exterior aluminum signage designing has no limits. We are able to contour cut to just about any shape with custom routing.
What are some other kinds of Exterior Signs that we offer?
Routed HDU Signs
Printed PVC Logos & Letters
MDO Wood Signs
Metal Flat Cut Letters & Logos
Plastic & Formed Logos, Letters & Faces
Contact DDI Signs® today and our Printed Aluminum Composite Sign Experts will help you with your project!
At DDI Signs® we are "Not Your Typical Sign Company!"