Why choose DDI Signs® for your printed interior wayfinding sign project?
We have been providing custom printed interior wayfinding signs and directory solutions since 1993. Our sign experts and professional graphics designers can help you create custom wayfinding signage for your business, office or building project. Below are some creative uses of our indoor wayfinding custom printed signs.
Three Innovative Custom Printing Solutions for for your Interior Wayfinding Signage project!
Custom Printed White PVC Panels, Routed Signage, Logos and Letters

We can direct print onto white PVC panels. Signs can be routed to just about any shape and layers can be glued to panels to create dimension to the sign. If a thicker sign is desired it can be routed like like sandblasted signage.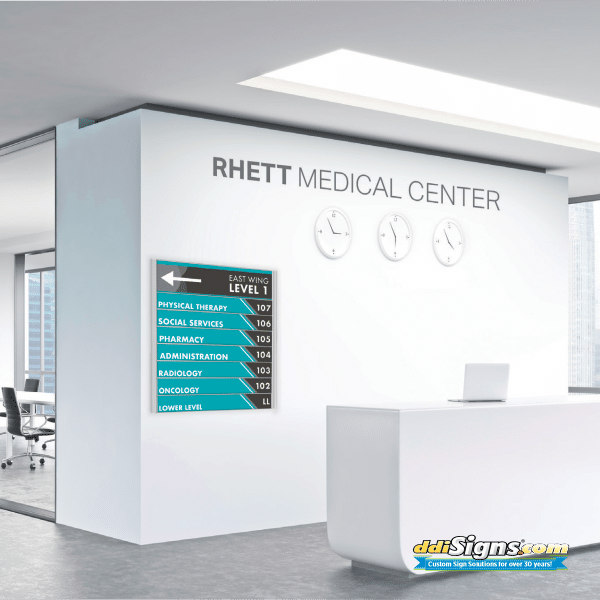 Custom Printed White Aluminum Composite Panels, Routed Logos, Signs and Fonts

Just like our PVC panels we can directly print or apply digitally printed vinyl graphics. Panels can be cut to shapes, logos and lettering. With a composite middle layer that creates a lighter weight sign.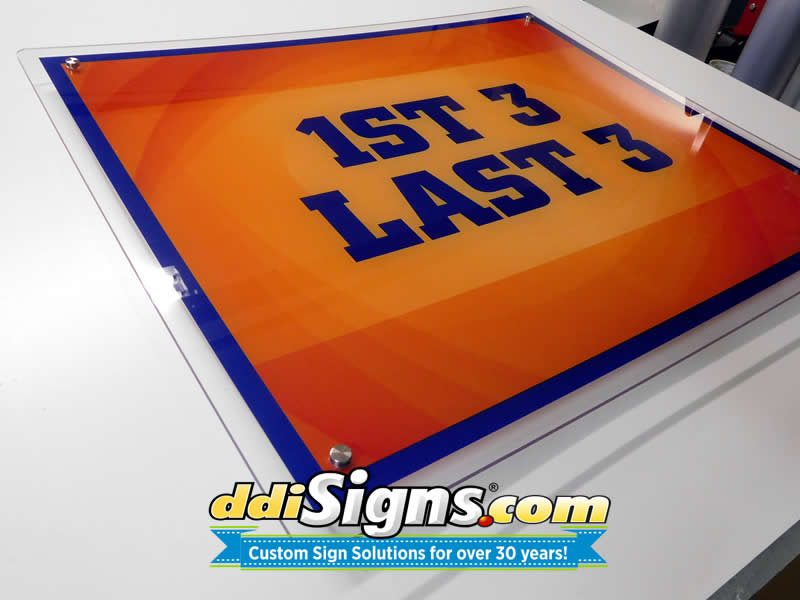 White, Colors & Clear  Custom Printed and Routed Acrylic Signs
Available in many thicknesses. Makes for beautiful wall and room identification signs. Pair with stylish metal standoff hardware for wall mounting that is clean and polished looking.
Who Uses Our Wayfinding Signs:
Many businesses and corporations use our Interior Wayfinding Signs to bring their branding to life!
Gyms & Fitness Centers, Office Complexes, Business & Office, Buildings, Retail Stores & Shops, Schools & Universities, City &, Governments, Hospitals & Clinics, Museums & Theaters, Restaurants & Cafes, Hotels &, Condos, Apartment Buildings, Court Houses & Legal, Sports Teams, Athletic Arenas, Music Venues, Community Centers, Libraries, Police & Fire Departments, Emergency Stations, Shopping Malls, Town Halls, Automotive Dealerships, and Manufacturing Facilities.
At DDI Signs® we are "Not Your Typical Sign Company!"