What kinds of Interior Routed Wayfinding Signs do we offer?

Several actually, for instance we have custom routed entrance and office lobby signs, custom cut foam and metal letters and logos, routed foam letters with metal faces, acrylic routed letters and logos and plasctic formed logos and lettering. If you need a directory sign or logos we can print on PVC materials and route to just about any shape or font. Below are some of the signage solutions that we have for interior routed waymarking signs.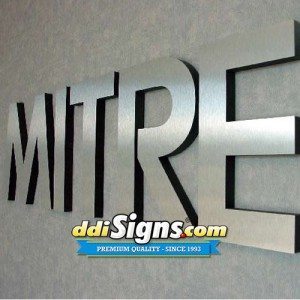 Custom Foam Wall Signs and Logos for Indoor Wall Signs.
Our Routed Foam letters and wall logos have a metallic laminate applied to the surface. This gives the effect of solid metal letters. Our routed foam letters and logos can also be painted to give you a light weight wall sign.
Foam the letters are light weight and easy to install. Our dimensional letters are routed foam letters that are installed with industrial double sided tape.
For more detailed logos we can combine the routed image with a digital print for unique looking signage.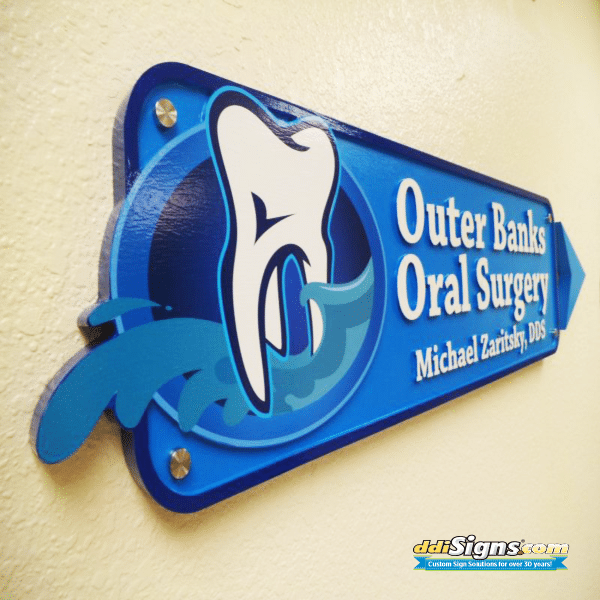 Custom Routed High Density Urethane Foam Signs
These HDU Signs have the look and feel of a routed PVC sign or sandblasted wooden sign at a fraction of the weight.
Graphics can be combined with digitally printed decals and are hand painted. Brings added dimension and a professional look to lobby and office spaces. Signs can be wall mounted several ways, a popular option is stylish metal stand off hardware.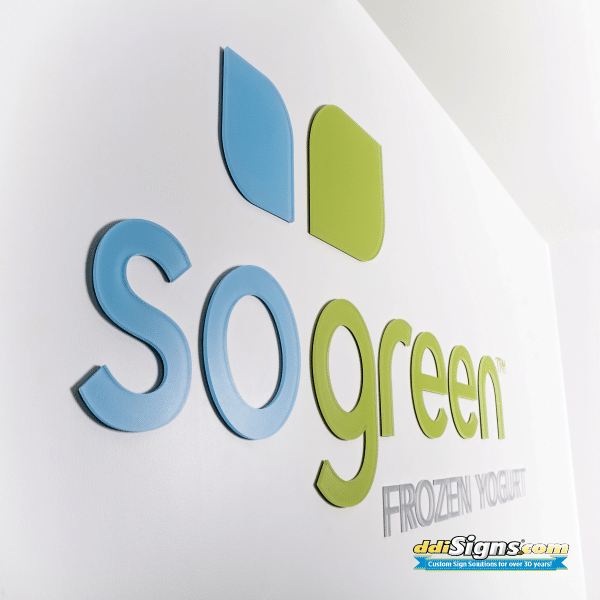 Custom Cut Flat Acrylic Letters and Logos
Looking for a polished modern look for your interior wayfinding signage?
Our Acrylic flat cut logos and letters are what you need.  Flat cut acrylic is customizable for almost any application. Starting with acrylic sheets, we laser cut your design with exacting precision and create a sharp and beautiful finished product.
Lightweight and easy install
Wide spectrum of standard colors
Custom painting & hi-res printing
Sizes from 1″ to 6′ tall
Thicknesses from ⅛" to 1-½"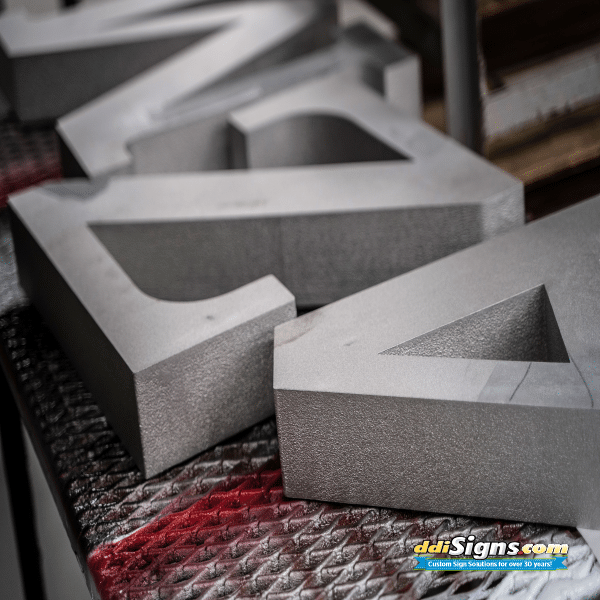 Custom Cut Flat Metal Letters & Logos
Flat Cut Metal letters and logos are durable, customizable, and work for indoor and outdoor signage. They are stylish enough for the boardroom, yet tough enough for any outdoor environment.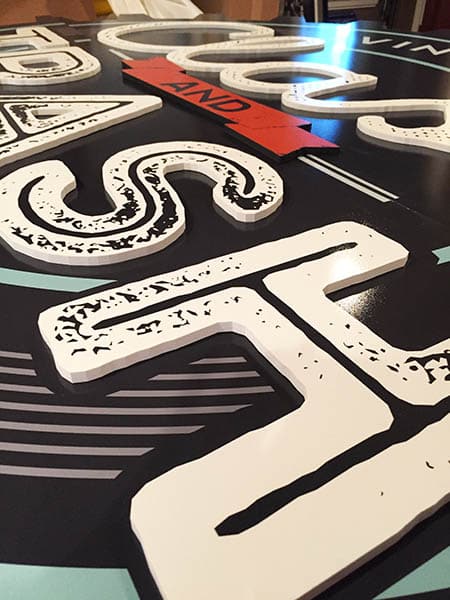 Custom Cut Flat PVC Letters and Logos
We can route PVC panels into logos and letters. We also can direct print on to the PVC.
Sky is the limit with printed PVC signage. You could do a simple flat printed sign or make a complex layered dimensional sign by combining printed panels and routed letters.
With DDI Signs® behind your business, no sign project is out of reach. Let our sign experts help you find a custom signage solution suited for your needs and budget. Interior Routed Waymarking Signs are key for your businesses success. Choosing a sign that makes your brand stand out from the competition paves the way for increased business and exposure. That is why you should choose us!
At DDI Signs® we are "Not Your Typical Sign Company!"