Custom Routed High-Density Urethane Signage
Lightweight alternative to solid stone and wood routed signs.
Offers added depth and visual appeal to standard flat signs.
Beautiful entrance signs for offices, apartments, and businesses.
Does not rot like wood and is a durable sign solution.
Custom Routed HDU Signs
Make your sign stand out with added dimension.
High-Density Urethane sign material offers a lightweight solution with the look of a wood or stone carved sign. Below is a photo of a 4′ x 8′ Routed HDU foam sign fresh off the router. This is the base panel of the sign and routed letters are mounted for added dimension.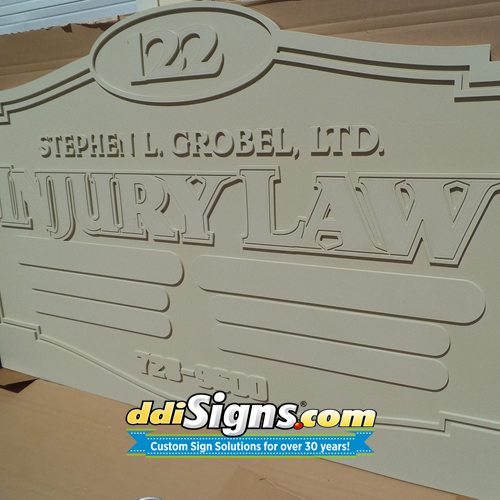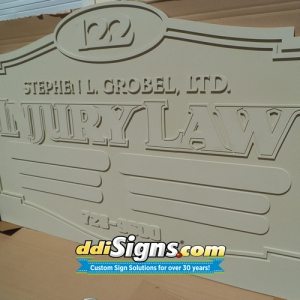 This is a close up of a routed letter being glued onto the base panel.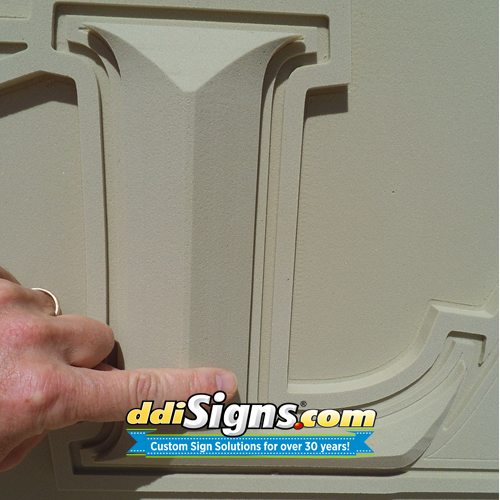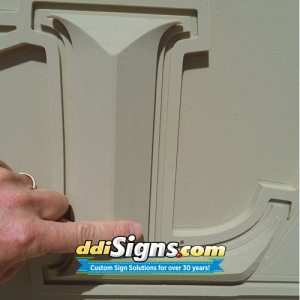 The Routed HDU Signs is primed, hand painted, then vinyl copy is applied to name panels.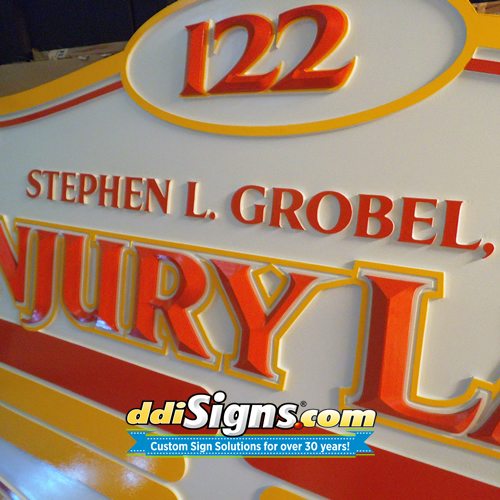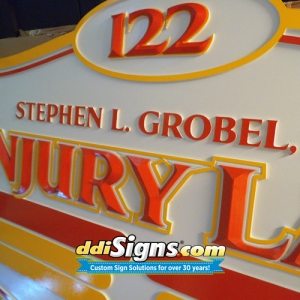 Finished installed sign!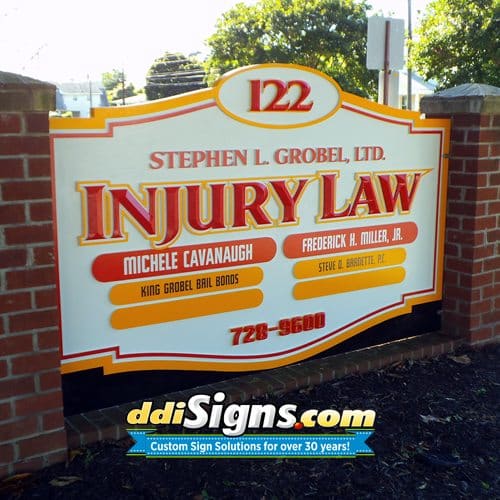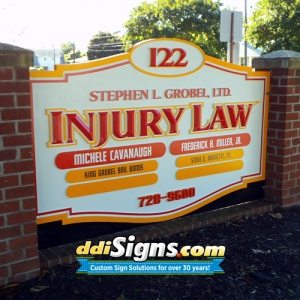 Contact DDI Signs for a quote on your Routed HDU Signs.
We would be glad to quote your exterior sign project. Reach us at 757-593-8580 or email us at [email protected] You can also get to us by filling out our online form here.
Click here to see our Submit Files page for complete file guidelines.
We prefer VECTOR files – Adobe Illustrator Ai, EPS or Corel Draw.
All File Must Be Submitted in CMYK.
Pantone Colors Must Be Indicated for Color Matching.
All files must have fonts converted to outlines.
For an additional fee, Printed Samples for color proofing can be provided.