What kinds of Exterior Office and Business Signs does DDI Signs® offer?
We offer several kinds of exterior signs from Routed HDU Sign Foam, Flat Digitially Printed MDO, Digitally Printed Aluminum Composite, Printed PVC Signs, Cut Metal Letters & Logos, and Plastic Formed Faces & Letters.
DDI Signs® manufactures routed and digitally printed exterior office signs and are an authorized reseller for Gemini Made Signage. Gemini signage solutions include Metal Cut Letters, Formed Plastic, and Cast Letters.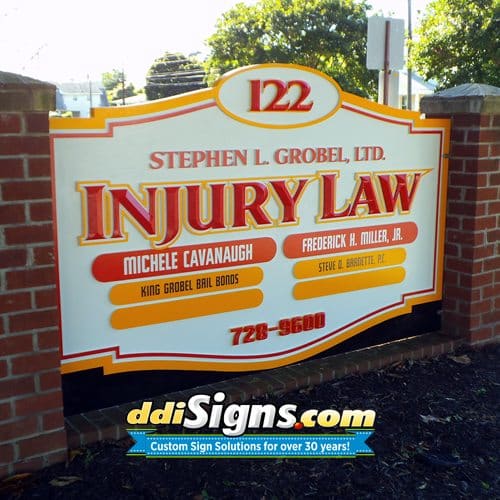 Routed High Density Sign Foam
Routed dimensional signage that is hand painted.
Get the look of wood sandblasted signage but signs are made of HDU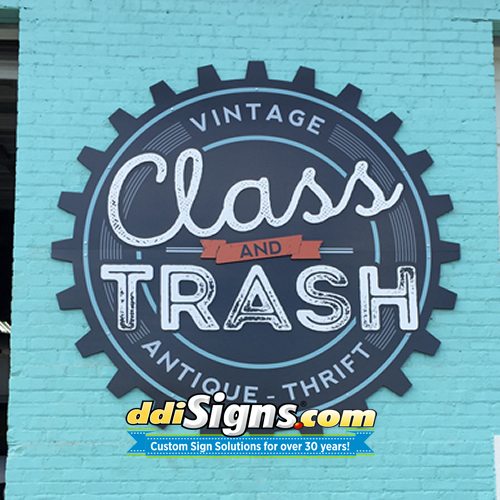 Routed PVC Logos & Letters
Custom digitally printed and routed PVC signage and letters for exterior building, retail and office signs.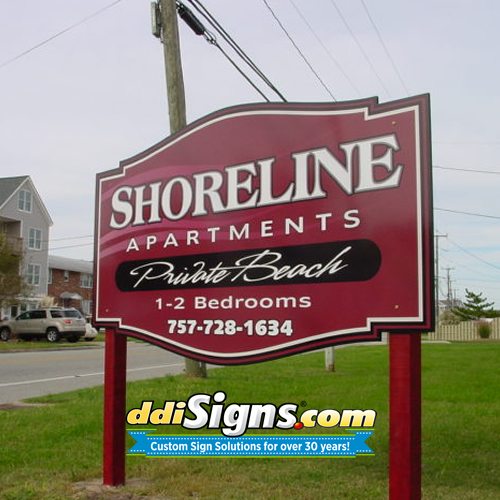 Digitally Printed MDO Wood Signs
Business signage made of MDo with digitally printed premium vinyl decals.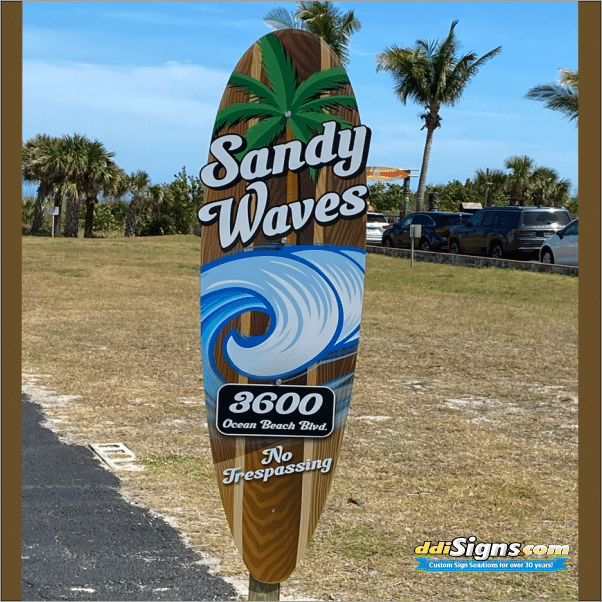 Digitally Printed Aluminum Composite
Aluminum Composite material that is digitally printed and can be contour cut to just about any shape.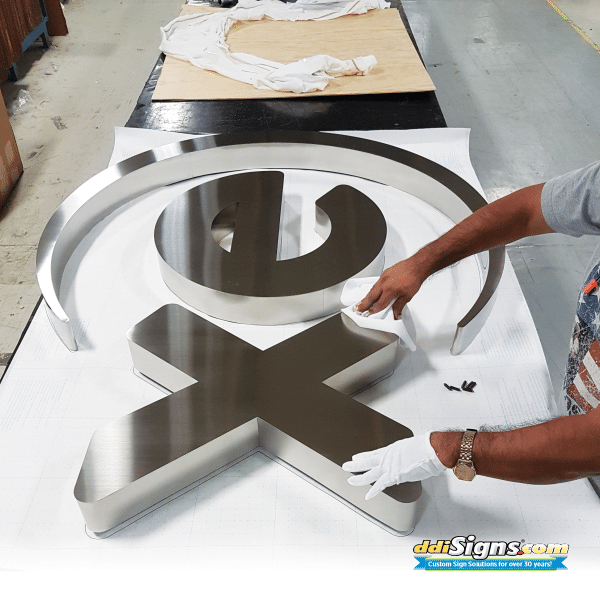 Flat Metal Cut Letters & Logos
Solid metal letters and logos that are cut to specs, they make beautiful exterior building signage.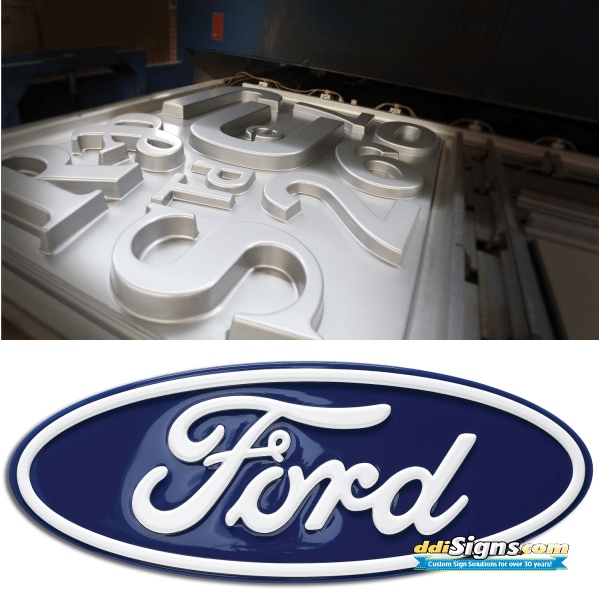 Formed Plastic Letters & Faces
Custom formed plastic logos and letters for exterior sign uses.
We offer several kinds of "Exterior Office Signs" to showcase your building:
Architectural Signage
Illuminated and Non-Illuminated
Backlit Sign Faces
Digitally Printed Routed PVC Panels and Letters
Custom Cut panels and Letters Metal Letters
Individual Cast and Cut Metal Letters
Sandblasted Signs
Wooden and Sign Foam Wooden Signs
Custom Painted and Vinyl Sign Foam
Routed and Sandblasted Hand Painted
Custom Hand Painted Signs and Murals Window Lettering
Vinyl Cut Letters, Digitally Printed Graphics Wall Lettering
Custom Hand Painted Signs and Murals
Etch Look Window Lettering
Etch Vinyl Cut Letters and Graphics
Digitally Printed Signs
Sign Faces and Banners
A-Frame Signs
Metal, Plastic and Wooden Frames
Gold Window Lettering
Alumilite Panel Signs
Trust the Sign Experts with your Brand!
We would love to help our clients find the right signage solution for their business. Our experts are available by phone at 757-593-8580 or thru email at [email protected] to assist with a quote or any questions you may have.
See our submit files page for proper formats and submittal instructions
At DDI Signs® we are "Not Your Typical Sign Company!"