Exterior Office Signs, free standing, wall mounted, and wall bracket mounted.
For over 30 years DDI Signs has been providing our clients with beautiful and functional outdoor office signage. Add dimension with a Routed Office sign or Digitally Printed branding.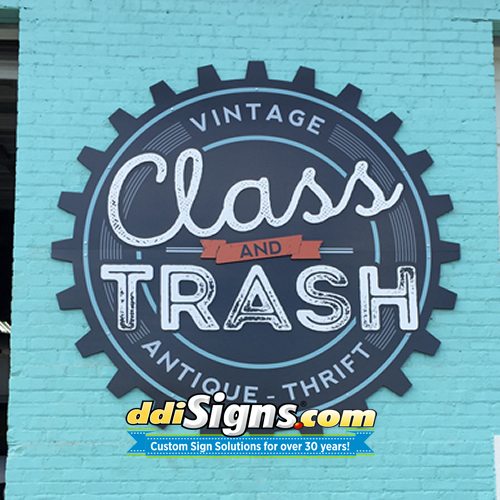 Exterior Office Signs
Beautifully designed with vibrant colors
DDI Signs® offers high-quality custom exterior signage. Free Standing, Monument, Dimensional, Routed, Window Lettering, Architectural Signage, Wall Lettering, Hand Painted, Large and Grand Format Digitally Printed and Vinyl signs. We use only high-quality materials to produce your sign. Our signs are designed to be highly visible and project your business, corporate and product identity in a professional manner.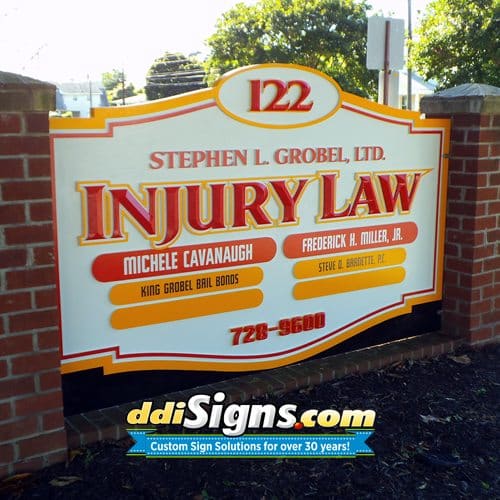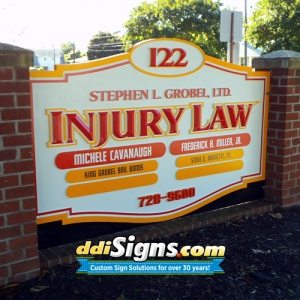 We offer several kinds of "Exterior Office Signs" to showcase your building:
Architectural Signage
Illuminated and Non-Illuminated
Backlit Sign Faces
Digitally Printed Routed PVC Panels and Letters
Custom Cut panels and Letters Metal Letters
Individual Cast and Cut Metal Letters
Sandblasted Signs
Wooden and Sign Foam Wooden Signs
Custom Painted and Vinyl Sign Foam
Routed and Sandblasted Hand Painted
Custom Hand Painted Signs and Murals Window Lettering
Vinyl Cut Letters, Digitally Printed Graphics Wall Lettering
Custom Hand Painted Signs and Murals
Etch Look Window Lettering
Etch Vinyl Cut Letters and Graphics
Digitally Printed Signs
Sign Faces and Banners
A-Frame Signs
Metal, Plastic and Wooden Frames
Gold Window Lettering
Alumilite Panel Signs
Trust the Sign Experts with your Brand
We would love to help our clients find the right signage solution for their business. Our experts are available by phone at 757-593-8580 or thru email at [email protected] to assist with a quote or any questions you may have.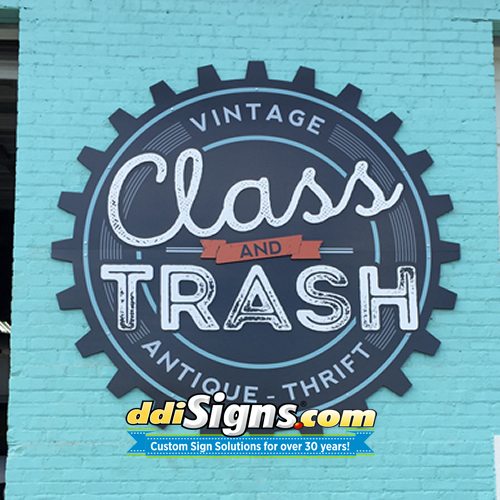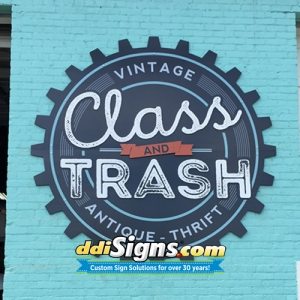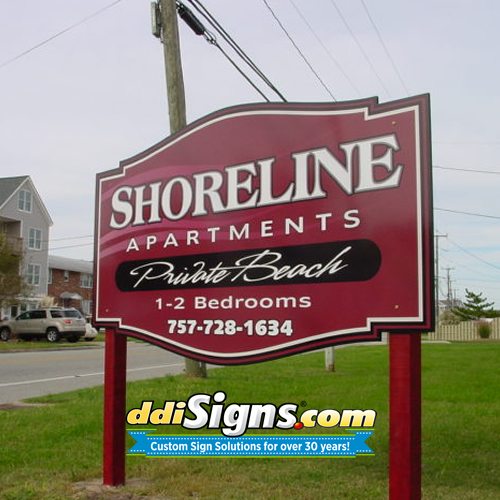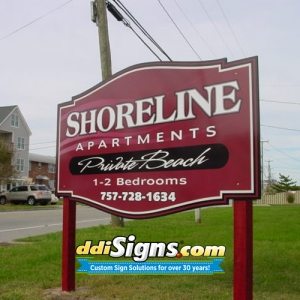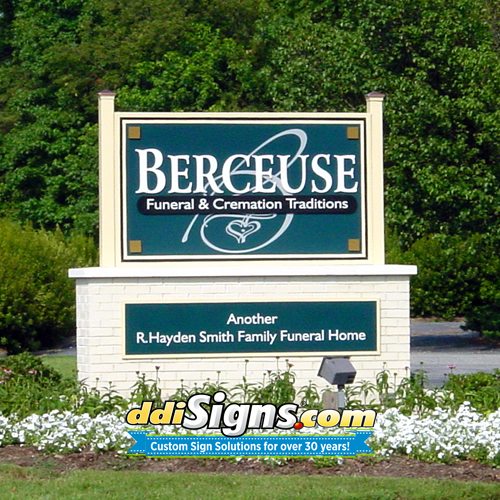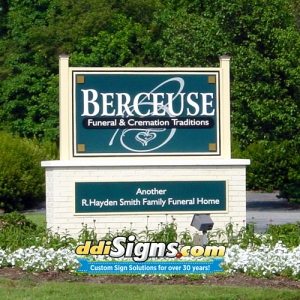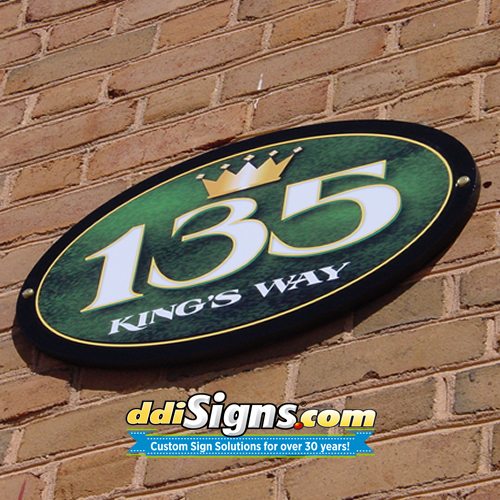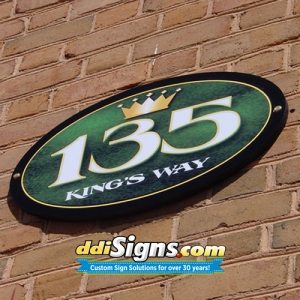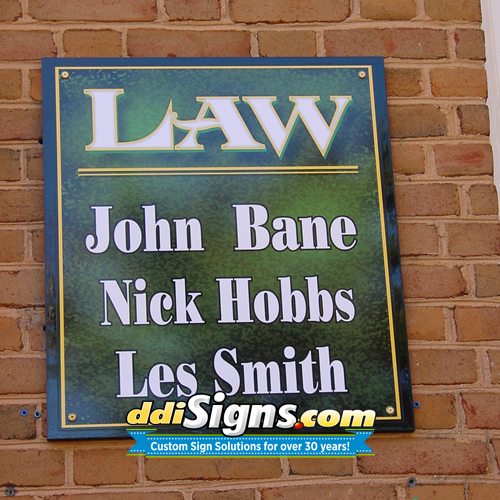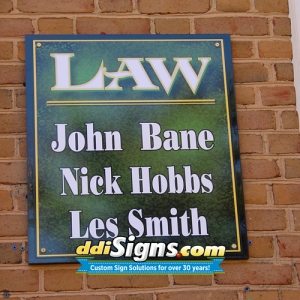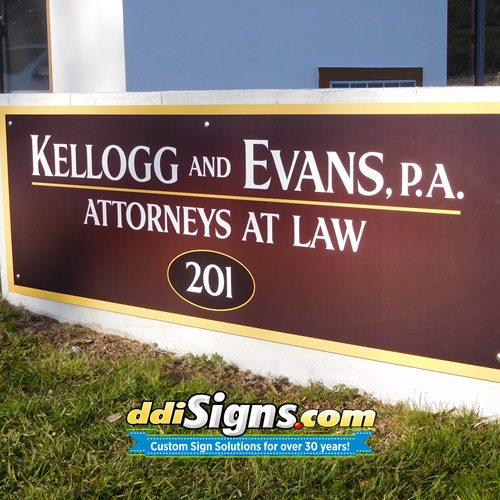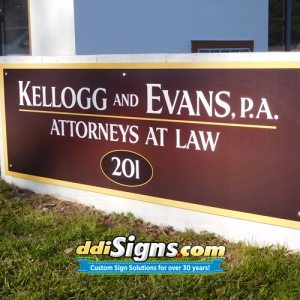 See our submit files page for proper formats and submittal instructions