Window and door logos that reflect your brand image
Display your company logo with style right in front of your customers. Get the look of expensive etched glass at a fraction of the cost. Contour cut vinyl that is easy to install resulting in a beautifully decorated  glass door or window.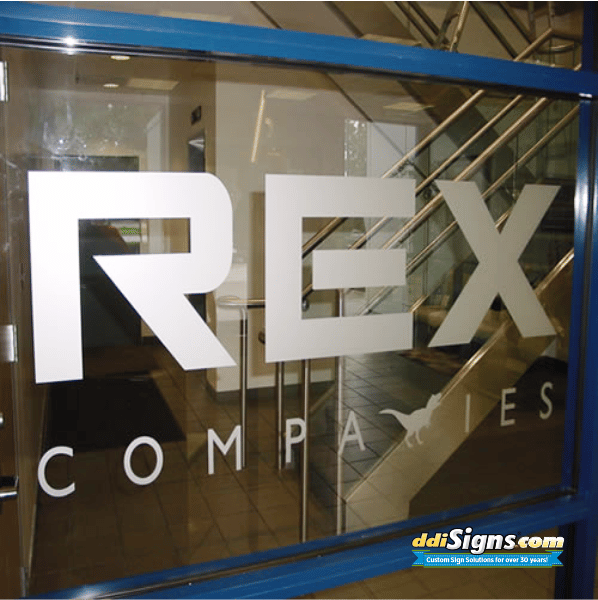 Frosted Glass Office Logo Signage
Semi-transparent vinyl decal material that has reflective flakes embedded for a shimmering effect.
Looking for a new way to display your company logo? Consider our Etched Vinyl "Frosted Glass Office Logo" solution.  Your logo is attractively displayed on glass or mirrors, adding a touch of class. Also, the frosted vinyl can be cut to be displayed on the inside or outside of the glass.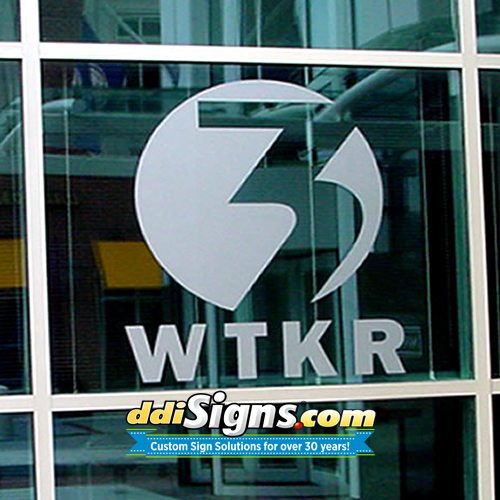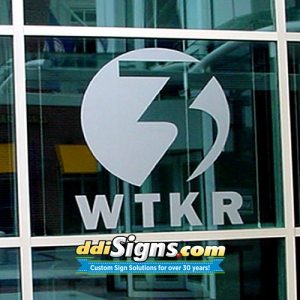 Knock your logo out of the park
Step up your branding even more with a reversed cut or knockout logo or design to decorate your office glass doors or windows. Here is an example of a frosted glass office logo for the Washington Capitals NHL hockey team. We reverse cut into the etched vinyl and installed on the back side of the door. Resulting in a visually appealing look while providing some privacy.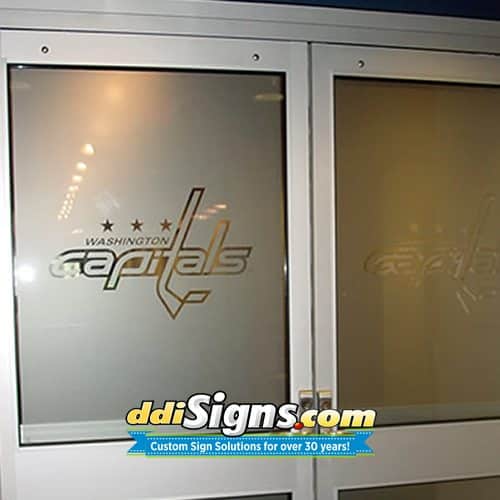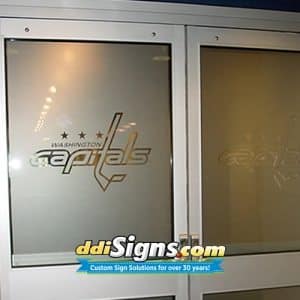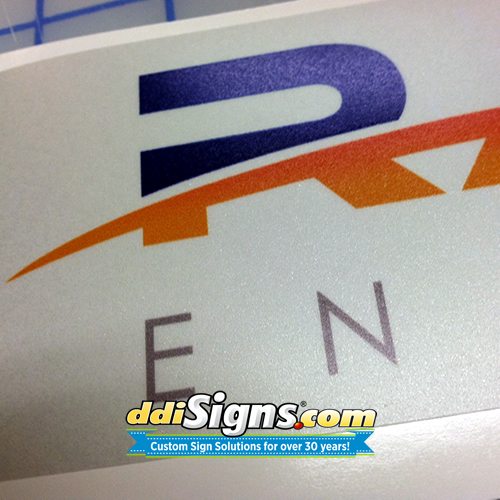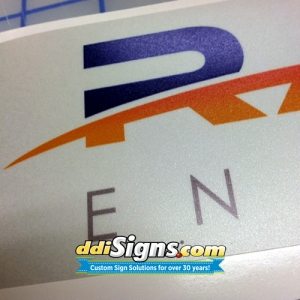 Innovative Frosted Vinyl Materials that Shimmer
Premium Etched Glass Vinyl Material
This Premium Cast Etched Glass Vinyl Decalhas an outdoor durability of 5 years with a permanent clear adhesive.
Ideal for the decorative design of shop windows, glass doors, and glass-like surfaces. Gives your Business Logos and Signs an elegant and classy look.
Etched Look Vinyl cut graphics are a frosted vinyl that allows diffused light thru it. Looks awesome on mirrors too!
Frosted Window Vinyl in Colors
Create a sparkling glass effect  with our Translucent Frosted Glass Film. Available in five shimmering colors:
Frosted Gold, Frosted Rose, Frosted Blue, Frosted Green and Frosted Silver.
This Premium Cast Frosted Glass Decal has an outdoor durability of 5 years, also has a permanent clear adhesive. Frosted window signs are an excellent choice for the decorative design of shop windows, glass doors, and glass-like surfaces.
Let DDI Signs help you shatter the competition!
Contact us today and we will gladly quote your project. Send us an email or phone 757-593-8580.
Here are some examples of our Frosted Glass Office Logo Signage
To see more examples of our work click here >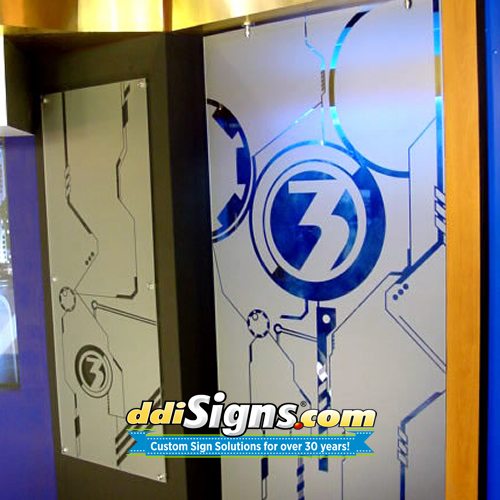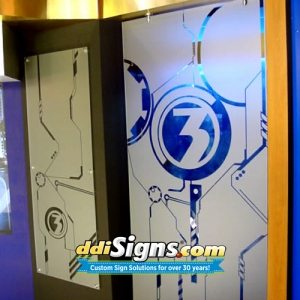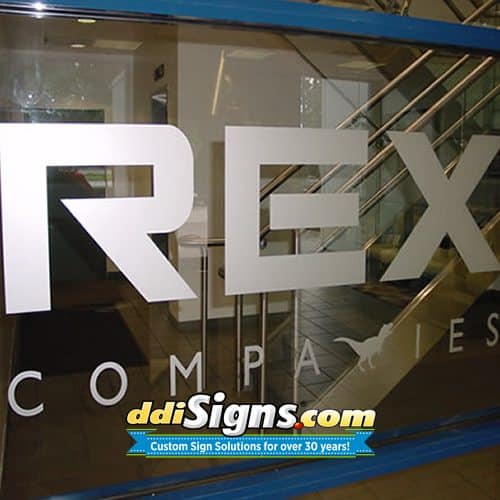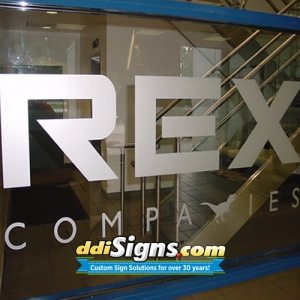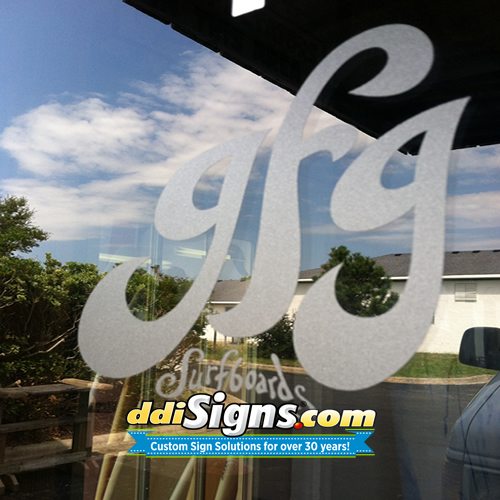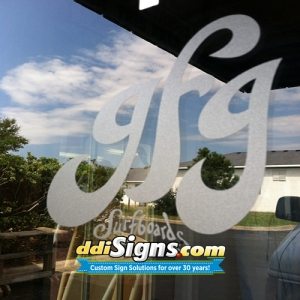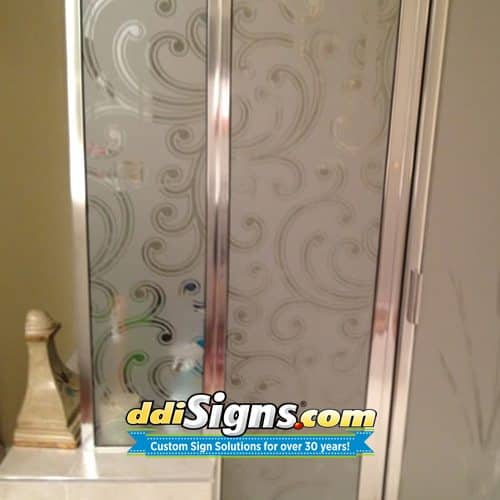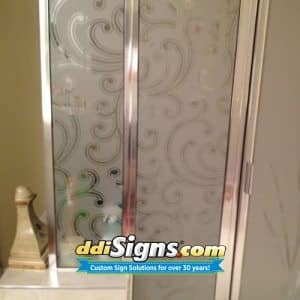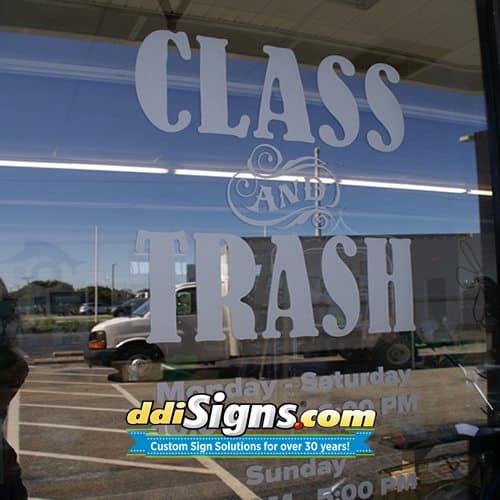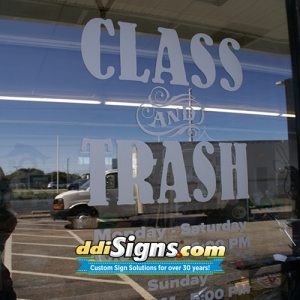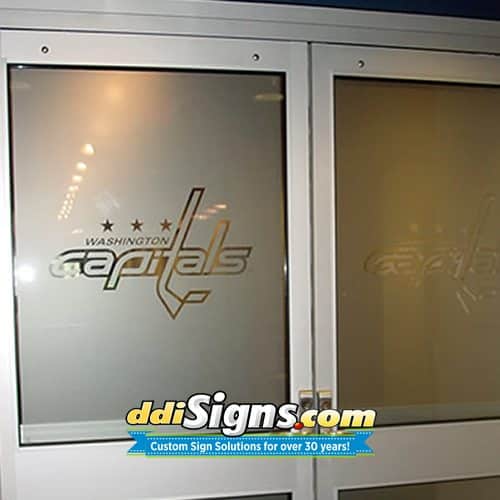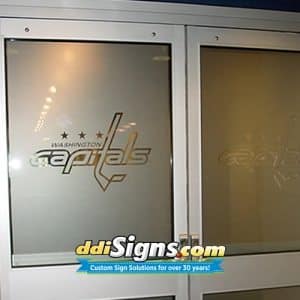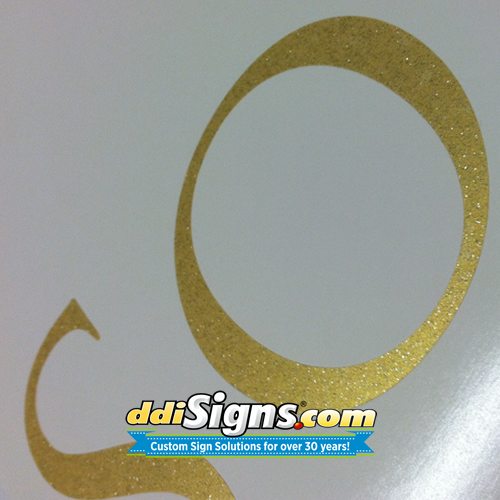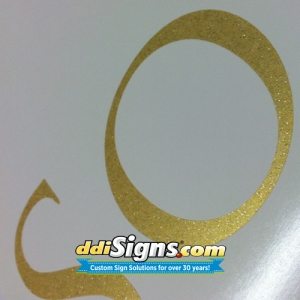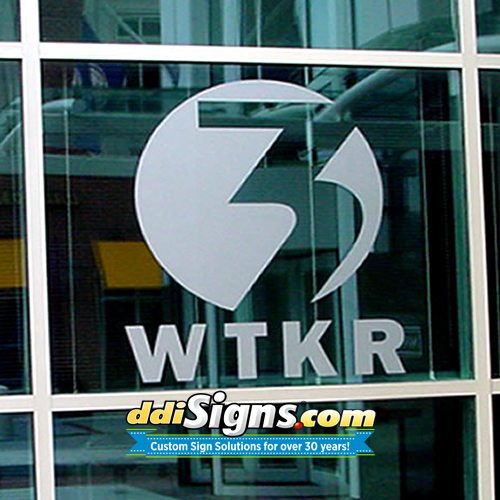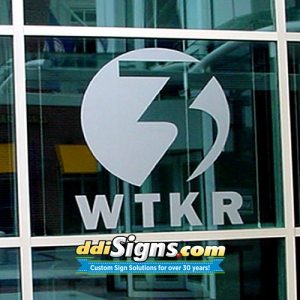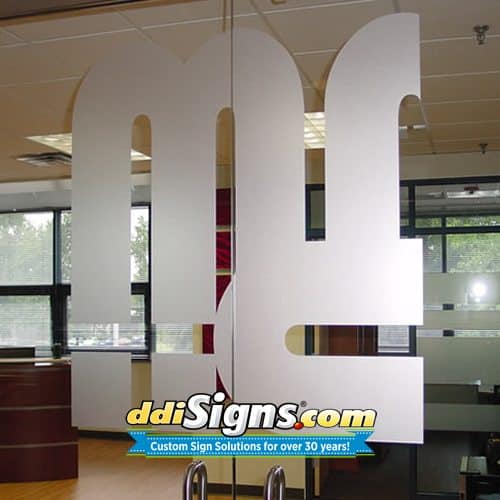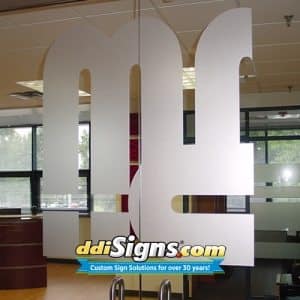 See our handy PDF guide to installing Frosted Glass Office Logos
Installing Etched Glass Decals or Frosted Glass Decals DDI Signs >
File formats required for cutting your frosted logos
We need to get your logo or file in a Vector AI, EPS or PDF outline file. Bitmap files can not be used. Also, all fonts need to be converted to outlines.