What makes our Silicone Edge Fabric Graphic Displays rise above the crowd?
Simply put, our Silicone Edge Graphic Stands elevate! That's right the height off the ground can be adjusted depending on your needs. The Fabric Graphics are printed on Triple White Material for vibrant graphics. Let DDI Signs® sign experts help you with your next backdrop project.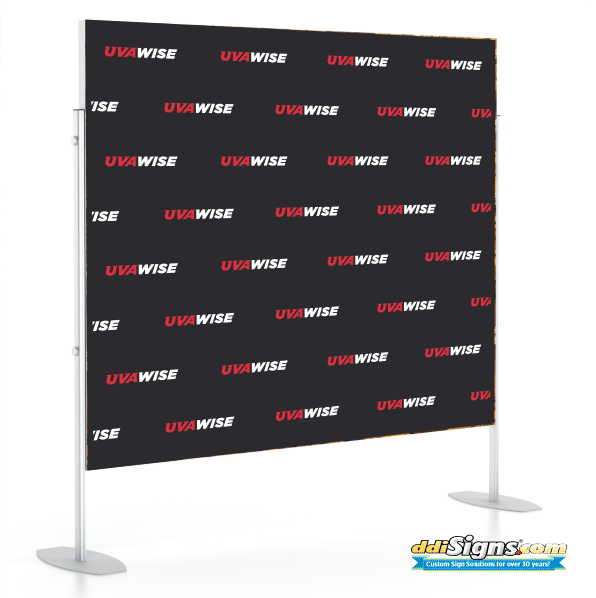 SEG Graphic Stand Features:
Graphic changes are fast and easy.
Frameless graphics with no visible sew lines.
1-3/4″ double sided SEG frame.
6′ uprights provide stability.
Units ship knocked down for significant freight savings.
Attractive oval uprights and bases.
Frames can be set near, 12″ or 24″ from floor.
Precision miters with support plates.
Satin silver finish.
Custom sizes and finishes available.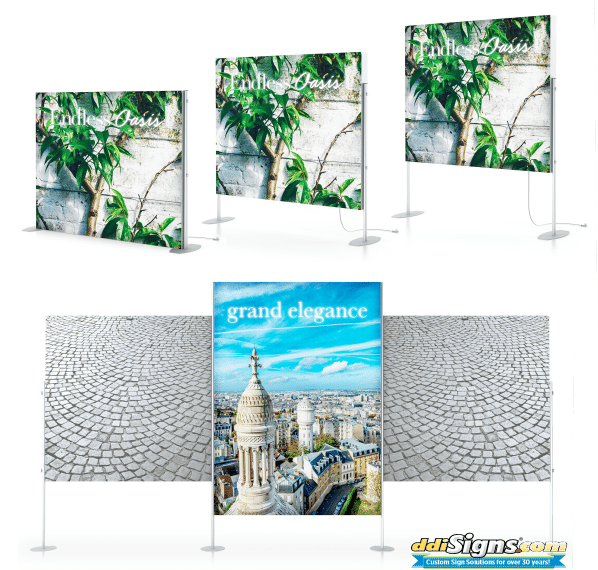 Elevated SEG Stand Options
Versatile display height options!
Our stands an be displayed at 3 heights depending on your needs. Ground level, 12″ or 24″ off the ground.
Stands can be combined with other stands for an elegant display. Combine a lighted LED unit with two non lit stands for a unique display.
Perfect for retail graphic displays, premium background banners, office dividers and lobby signage.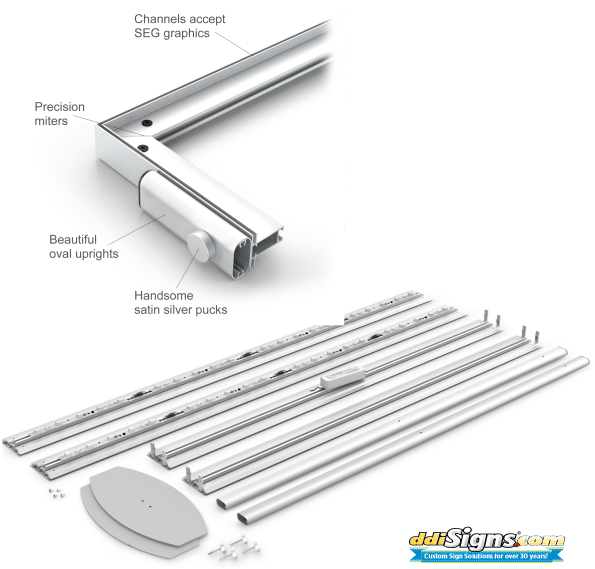 Stands are raised SEG floor stand frames with aluminum uprights and steel bases. These adjustable height SEG Stands provide tremendous flexibility, showing off beautiful dye sublimation fabric graphic prints raised to eye level.
Contact DDI Signs® today and our Silicone Edge Graphic Stands Experts will help you put together a custom display to suit your needs!
At DDI Signs® we are "Not Your Typical Sign Company!"