Why choose DDI Signs® for your SEG Repeated Logo Frame Displays?

Our SEG Repeated Logo Frame Systems are premium backdrop displays with high quality fabric graphics. Frames display graphics that are drum tight with no sagging and offer a glare free background. We are the original Repeatz™ Step & Repeat Banners Company since 1993!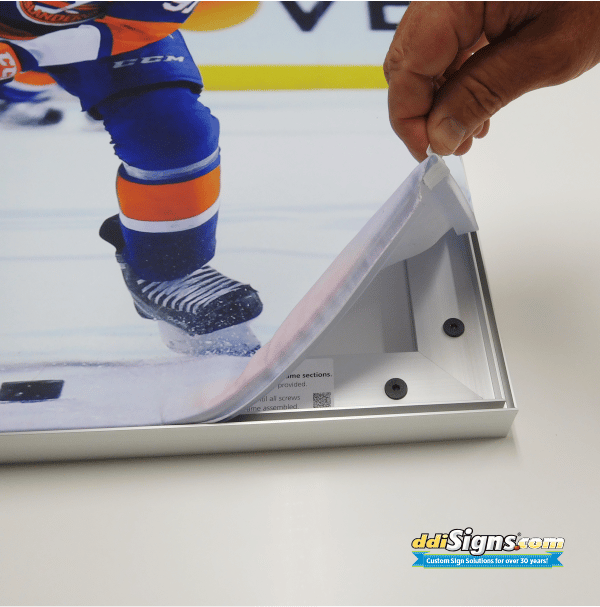 Fabric banner with silicone sewn on perimeter installed on to aluminum frame.
Want something different instead of the regular step and repeat display? Our SEG Repeated Logo Frame can be made single or double sided. An attractive Aluminum frame with fabric graphics stretched drum tight for a creaseless display. These frames are also available in a lighted version called Fabric Light Box. Frames can be displayed free standing or hung on a wall.
SEG Repeated Logo Frame with silicone strip stitched on the perimeter.
Innovative Display Fabric Frame that holds Graphics Tight.
The Silicone strip gets stitched to the graphic's perimeter. Then inserted into the frame channel for a drum tight fit.
Strength and Stability. The wall thicknesses of our fabric frame profiles are substantial and exceed typical standards.
Our unique quick connect brackets make assembly fast and easy.
Mounting options include Wall, Ceiling or Floor Free Standing.
SEG STEP AND REPEAT FABRIC FRAMES CAN BE MADE TO JUST ABOUT ANY SIZE.
Wall Mounted Silicone Edge Step and Repeats
We offer several options and sizes for our Fabric SEG frames.
These frames work great for step and repeat backdrops. A very versatile frame that is available non lighted and LED Lighted options.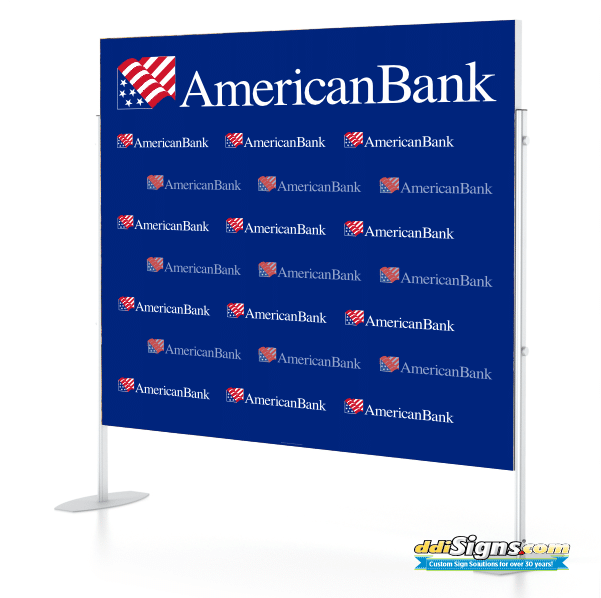 SEG Fabric Frame Stands
This stand can be displayed on the ground or 12″ and 24″ off the ground.
This stand is available in non lit and LED lighted options.
Sizes 60″ x 72″, 60″ x 84″, and 72″ x 72″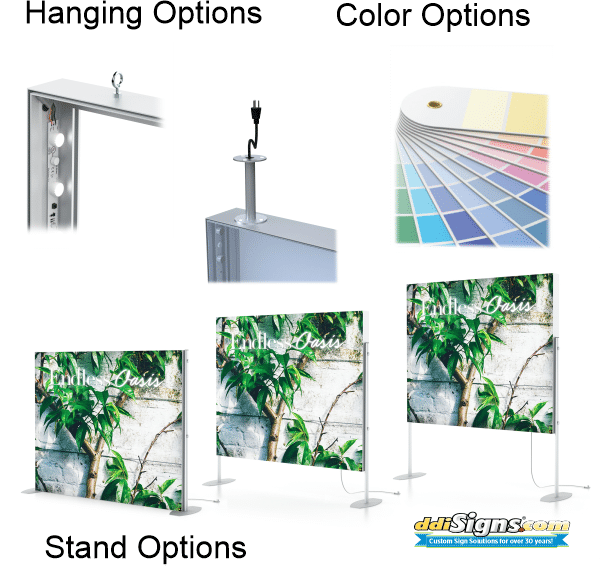 Contact DDI Signs® today and our SEG Repeated Logo Frame Experts will help you put together a custom display to suit your needs!
At DDI Signs® we are "Not Your Typical Sign Company!"