Fabric Frames that hold Graphics Tight. Wall and Free Standing.
Our Silicone Edge Graphics are high resolution dye sublimated
fabric graphics with a thin silicone perimeter that inserts into the groove of the aluminum frame.
When assembled to our fabric frames, the result is magnificent. Fabric frames provide a luxurious appearance at an affordable cost.
Single or Double Sided Display.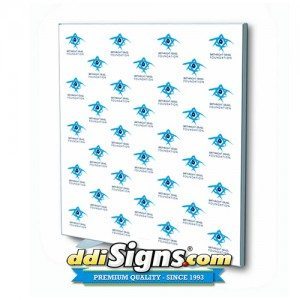 SEG Repeated Logo Frame. Wall Mounted, Free Standing and Lighted Units.
Fabric banner with silicone sewn on perimeter installed on to aluminum frame.
Want something different instead of the regular step and repeat display? Our SEG Repeated Logo Frame can be made single or double sided. An attractive Aluminum frame with fabric graphics stretched drum tight for a creaseless display. These frames are also available in a lighted version called Fabric Light Box. Frames can be displayed free standing or hung on a wall.
SEG Repeated Logo Frame with silicone strip stitched on the perimeter.
Innovative Display Fabric Frame that holds Graphics Tight.
The Silicone strip gets stitched to the graphic's perimeter. Then inserted into the frame channel for a drum tight fit.
Strength and Stability. The wall thicknesses of our fabric frame profiles are substantial and exceed typical standards.
Our unique quick connect brackets make assembly fast and easy.
Mounting options include Wall, Ceiling or Floor Free Standing.
SEG STEP AND REPEAT FABRIC FRAMES CAN BE MADE TO ANY SIZE.
Click here for a PDF Catalog of DDI Signs Silicone Edge Fabric Step and Repeat >
PDF info on available Sizes and Configurations
Silicone Edge Fabric Frame Assemblies
Silicone Edge Fabric Frame Accessories
Double-sided Silicone Edge Fabric Frame
Single-sided Silicone Edge Fabric Frame
Nuts-bolts of Silicone Edge Fabric Frame 
Spanner support bar for Silicone Edge Fabric Frame
NEW! Slim Line of Silicone Edge Fabric Frame
PDF of Slim Line Silicone Edge Fabric Frame >
Slim Line Sizes Available. Satin Silver Frames.
XSM1 – 8 1/2″ x 11″
XSM2 – 11″ x 14″
XSM3 – 11″ x 17″
XSM4 – 14″ x 22″
XSM5 – 18″ x 24″
XSM6 – 22″ x 28″
XSM7 – 24″ x 36″
XSM8 – 30″ x 40″
XSM9 – 36″ x 48″