Why choose DDI Signs® Aluminum Snap Graphic Gripper Bars?

Aluminum Graphic Gripper Bars are a sleek and simply designed banner and graphic hanging hardware system. Our Plastic Snap Graphic Gripper Bar is covered with an aluminum casing. It comes in Oval, Rectangular and Rectangular Slim shapes. Stud option available for displaying thicker graphics.
Professionally Hang Graphics and Banners

These Aluminum Case Grippers are ideal for holding posters, signs and banners. They feature an attractive aluminum sheath grippers, and an internal plastic gripper rail.
These aluminum image bars including hanging clips, and the plastic gripper acts as a hinged banner rail that fits inside the aluminum cover. Offering a secure rail system.
Retail industry preferred sign and graphic hanging bar solution.
Innovative, Reusable and Durable Solution

DDI Signs® Aluminum Snap Graphic Gripper Bars have a beautiful  aluminum finish. They are designed to easily close and secure the graphic. No end caps are required but are available for a finished look.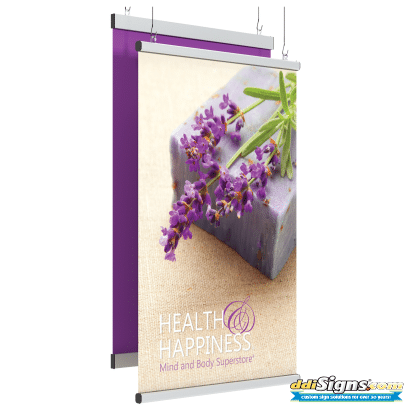 What does our Aluminum Snap Graphic Gripper kit include?

Aluminum Cross Bar Case Bar Top and Bottom
2 – Plastic Gripper Strips
2 – Universal Hanging Clips
4 – Plastic End Caps
If you need graphics or banners with your hanging bars we offer professional design services and digital printing services.
Hanging your graphics is a Snap with our 3 styles of Gripper Bars!
Our Aluminum Cased Gripper Bars are available in Satin Silver or Matte Black Finish.
Pick your color to make your graphics stand out!
Oval Aluminum Encased Snap Graphic Gripper Bars can hold material that is up to .070″ thick.
Stylish oval profile gives a smooth rounded finished look. The aluminum case it strong and durable.
Rectangular Aluminum Encased Snap Graphic Gripper Bars can hold material that is up to .070″ thick.
With squared off edges the rectangular gripper bars offer a clean contemporary appearance.
Rectangular Slim Aluminum Encased Snap Graphic Gripper Bars can hold material that is up to .050″ thick.
Our Rectangular Slim look gripper bars stand out with a wider profile to frame you graphics.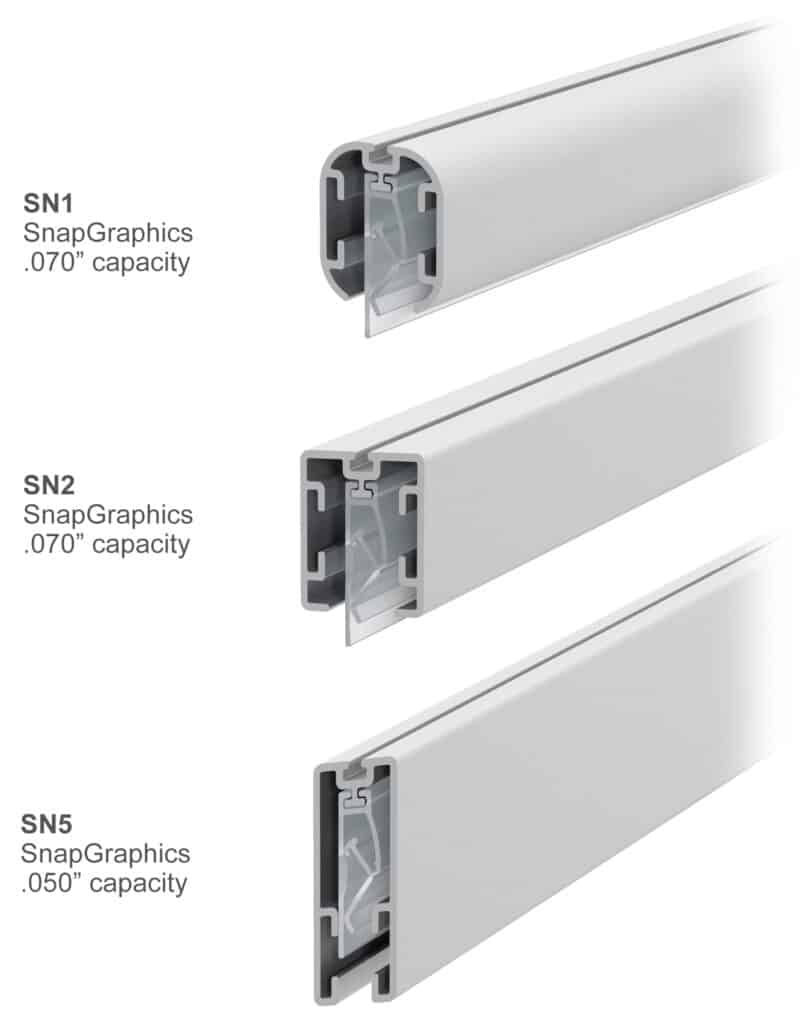 Our Aluminum Gripper Bar Are Available In Several Sizes
A size to fit your graphics and signage needs.
All lengths are available in Oval, Rectangular, Rectangular Slim shaped bars.
18", 22", 24", 28", 36", 48", 60", 72" and 96" widths
Our Banner Hanging Display allows for graphics to be changed in seconds with its snap-open, snap-closed hinge. Several accessories are available for wall mounting, slat walls and ceiling hanging. Made in the USA.
When ordering or requesting a quote, please include whether you want the banner snap rail gripper with or without the graphics.
Create Single or Double Sided Hanging Banner Graphic Displays.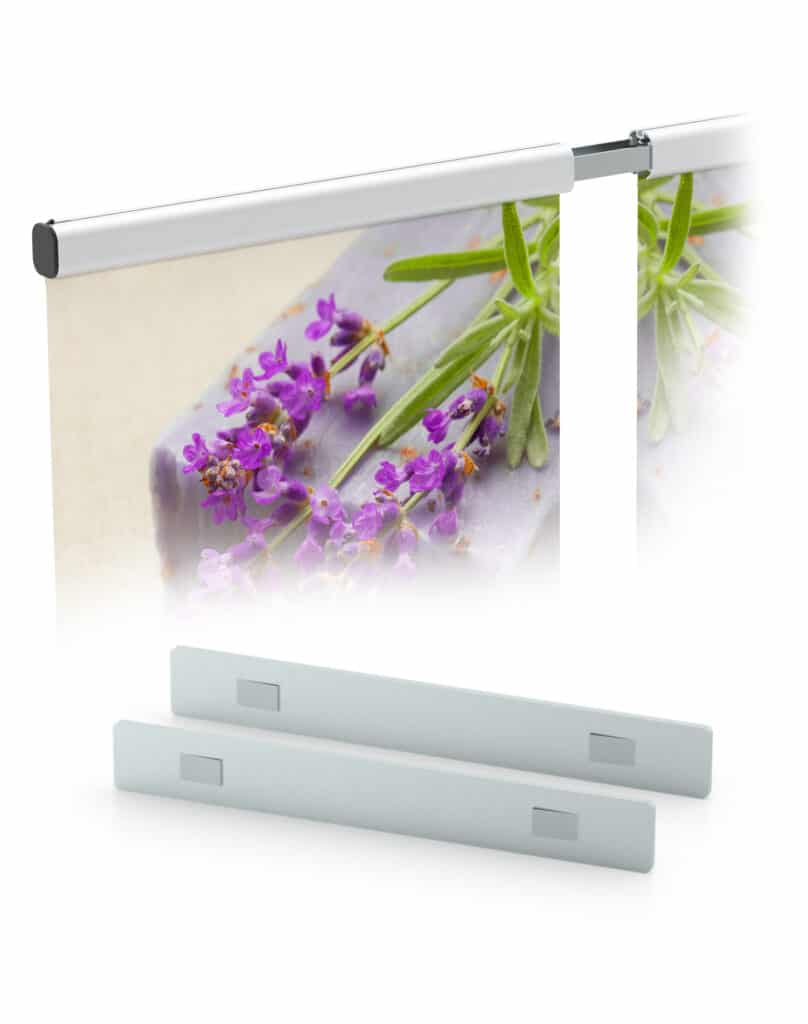 Larger graphic displays can be configured using the joiner connectors.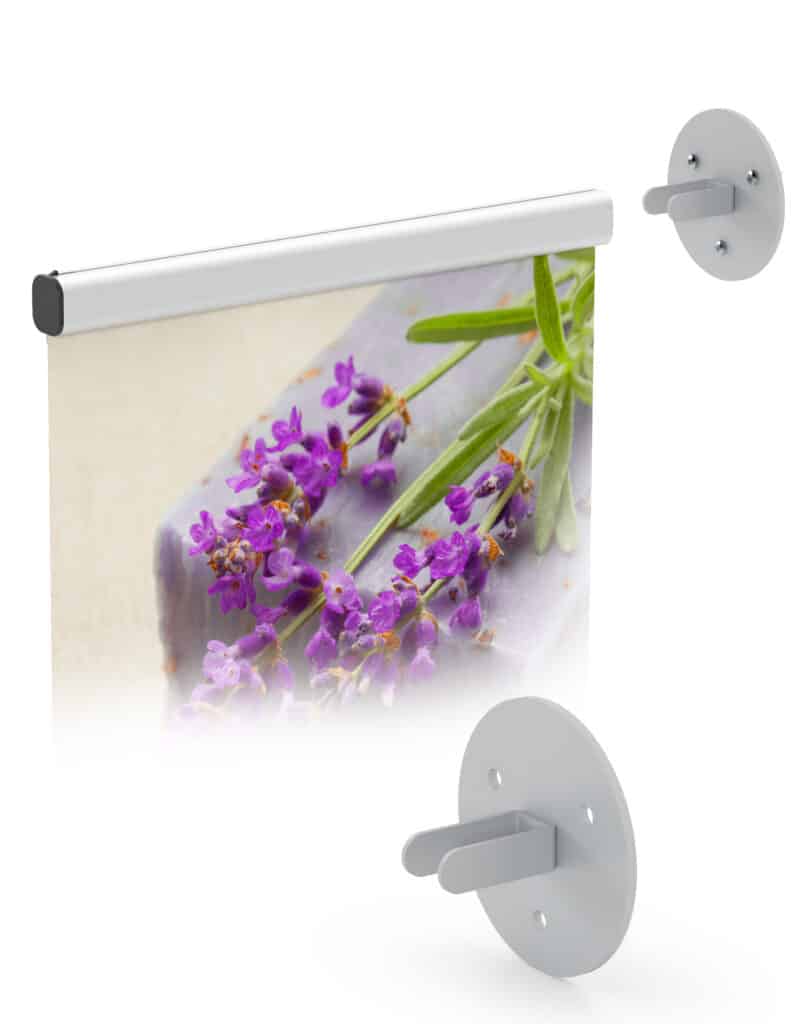 Wall projecting mounting hardware.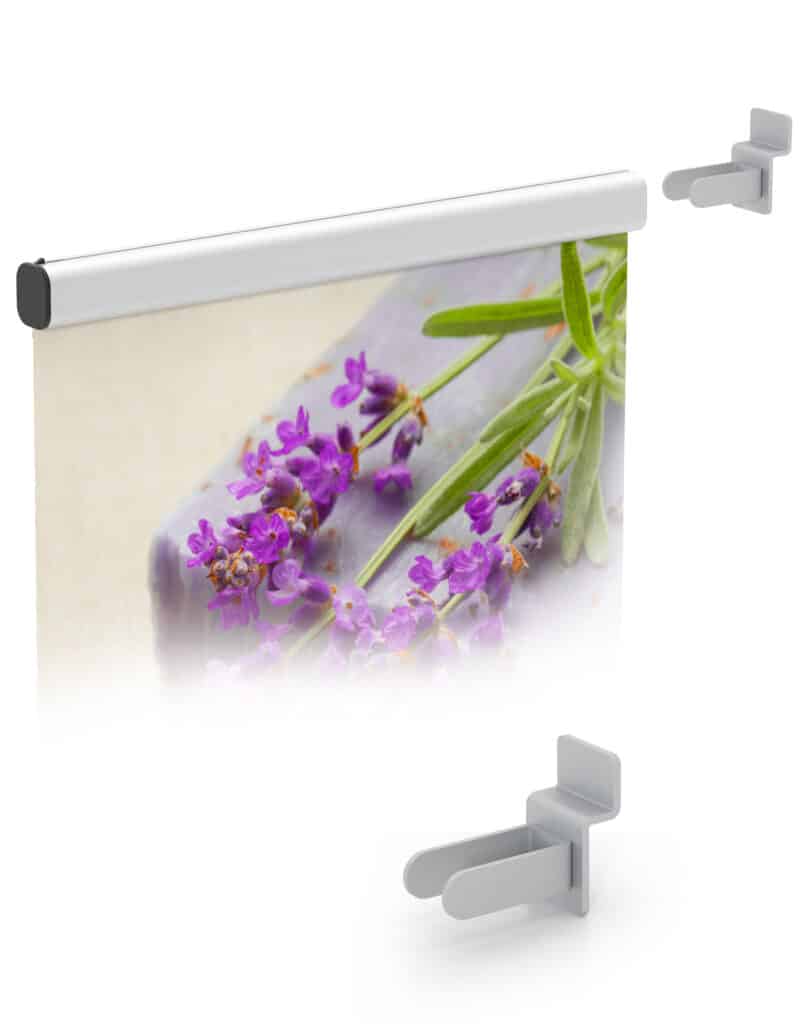 Slat-wall projecting mounting hardware.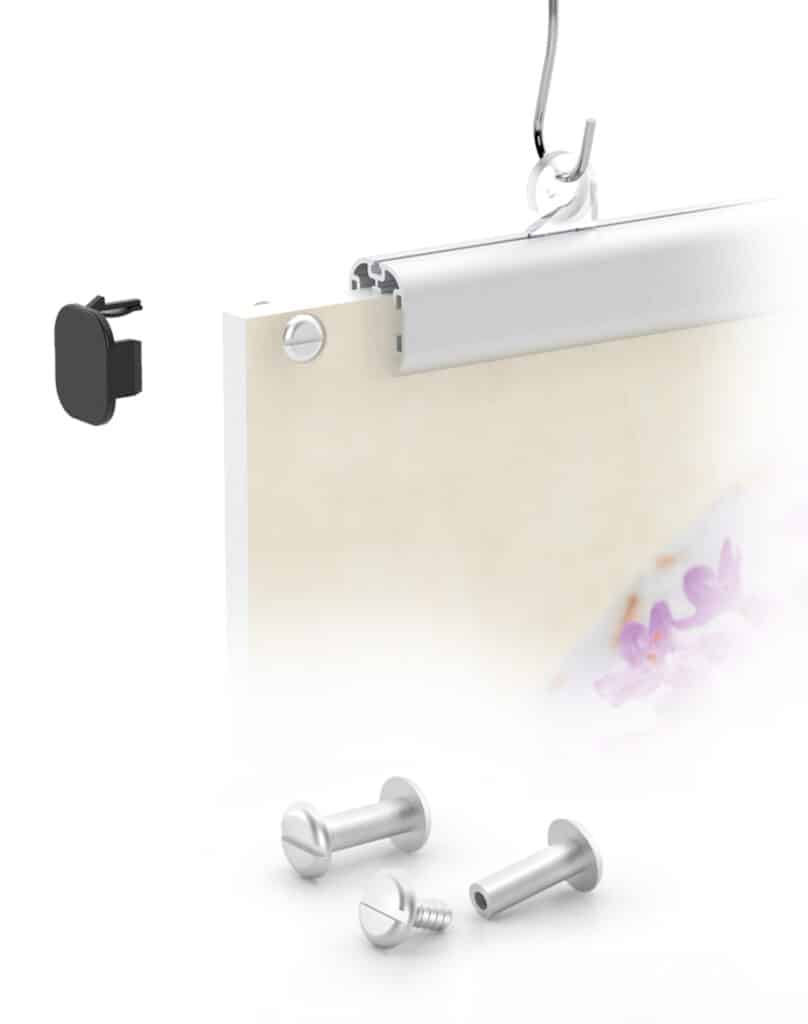 Studs for displaying thicker materials.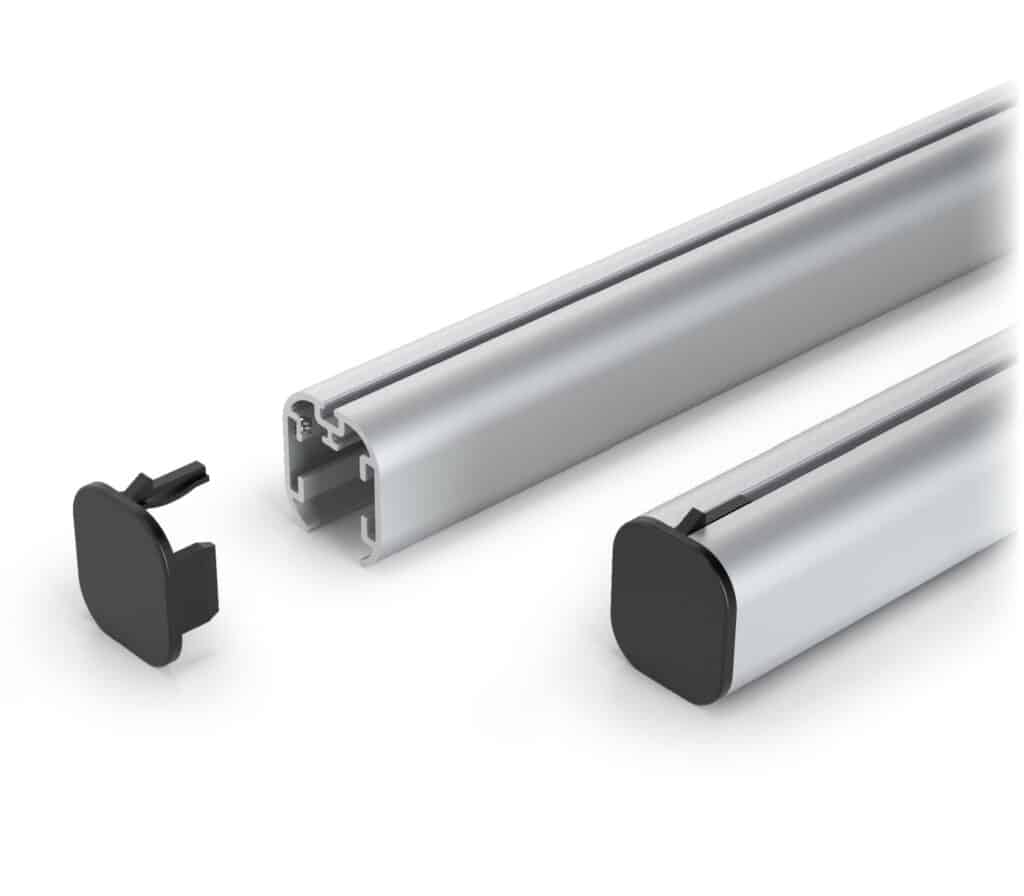 Decorative end caps are available but not necessary.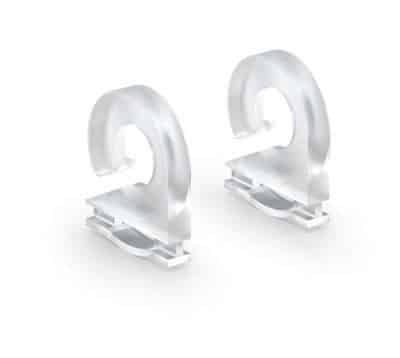 Ceiling hanging plastic hooks.
With DDI Signs® behind your business, no signage, banner or graphic hanging project is out of reach!