Why choose Plastic Snap Graphic Gripper Bars for your next graphic hanging project?

Our plastic snap graphic gripper bars are an innovative clean and simple way to hang graphics and banners. Low profile design that grips and holds signs in place. Hang from ceilings with the universal hanging clips and wire or hooks. Plain and simple professional looking hardware.
Gripper bars are available with or without graphics. DDI Signs® offers several kinds of digitally printed graphics that can be used with these bars. Photo Paper and Post Prints, Fabric Banners, Polyester Film, Canvas, Vinyl Banner for example. Contact our sign experts to help with you graphic hanging project.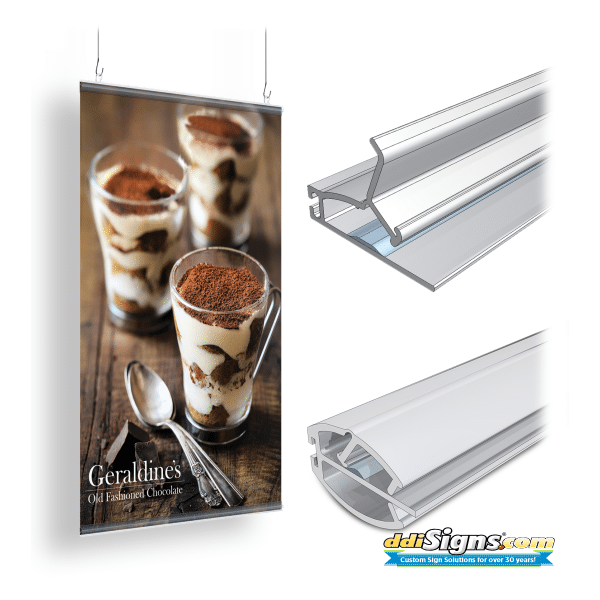 Ingenious gripper snaps closed after graphic insertion.
​​​​Sold in pairs for top and bottom plus 2 universal hanging clips
Incredibly strong
Reusable
Ideal for large signage
No pockets or graphic end treatment required
Grip graphic to 70 mil. (.070″) thick
Colors: Clear,  blends beautifully, (-C), Black, not for direct sunlight (B-), Silver, simulates aluminum (-S)
Wide variety of hanging options available
Custom lengths available.
Grippers 96″ and longer will incur additional shipping charges, due to length. 
Available in the original snap gripper shape and oval snap gripper.
Available Plastic Snap Graphic Gripper sizes:
18″, 22″, 24″, 28″, 36″, 48″, 60″, 72″, 96″ lengths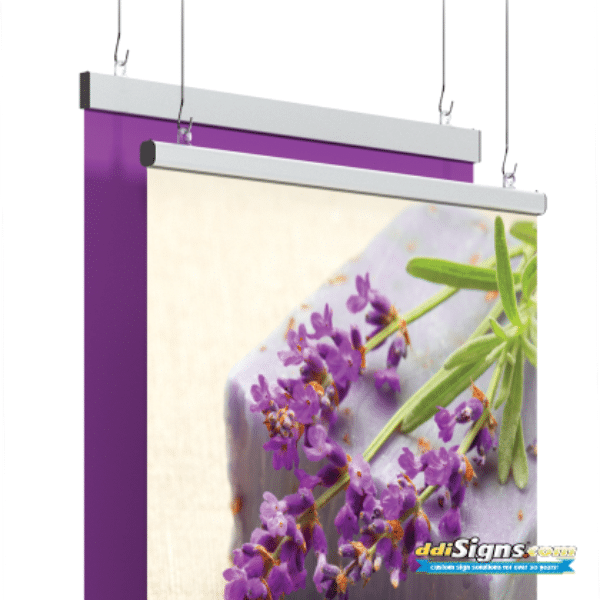 If you are looking for a more polished graphic bar our Aluminum Graphic Gripper combines with our plastic snap gripper with a sleek aluminum case. Click here for more info>
Contact DDI Signs® today and our Banner Hanging Experts will help you choose the right hardware for your project!
At DDI Signs® we are "Not Your Typical Sign Company!"