What is a Custom Logo Design?

It's simple! It is the art of creating a brand image for businesses and clients that is a logo mark that people associate with the company. Sometimes consisting of a graphics symbol, graphic images, photos and typography. Logos need to be memorable and use brand colors for consistent marketing and signage. At DDI Signs® we have experienced graphic designers that know how to create your logo so it works on paper and on signage. Contact our design specialists today!
What Makes a Logo a Great Logo?

Great logo design consists of distinctive and memorable components. Most logos have styled lettering and fonts and often incorporate brand symbols.
At DDI Signs® we specialize in typography logos and create custom styling of fonts.
We also have an advantage of being sign makers, or as we like to say Signtists!  So we know how to design logos to be seen and remembered. Great logos also need to have a brand color concept for uniform design from print to media and signage.
Ready to hire a Logo Designer?

DDI Signs® has over 30 years of logo design experience. Depending on your logo needs we usually start with pencil sketches first and computer mock ups. Sometimes we hand draw logo elements for a unique design. We need to know what you expect to be in your logo or a particular style, font or coloring desired. 
How much does a logo design cost?
That all depends on several factors and how many hours are involved in developing a brand mark. Simple logos can be hundreds of dollars and more complex designs and branding packages in the thousands. It is helpful if you let us know your budget, that way we can give you the most for your money.
Some Logo Designers tell you what you should like in a logo. It is your business and it's your company image.
At DDI Signs® we listen to your needs!
Creating Beautifully Functional Logo Designs that are Visually Appealing!
The DDI Signs® Logo Design Process
Designing a good logo often involves the graphic designer and a marketing team. First step in the logo design process, discussions with the client on what the concept, colors and style of the brand.
Furthers steps include research and learning about the clients business and who they want to target. Developing several concepts variations and alternatives for client approval then when a design is picked it goes to the refinement stage and created in several file format for use in print, media and signage.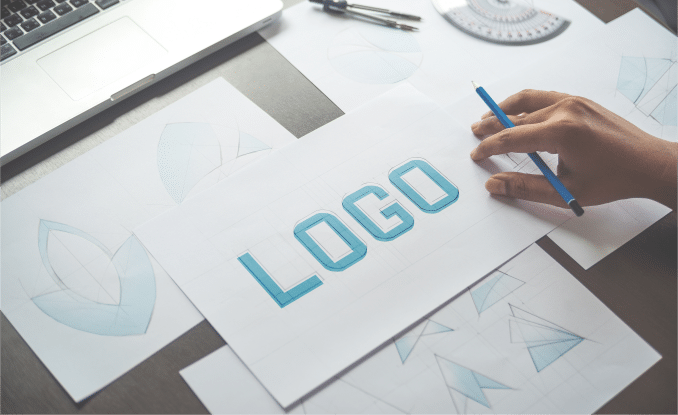 At DDI Signs® we are "Not Your Typical Sign Company!"