DDI Signs® offers Professional Logo Design Services.
We have designed logos for small businesses and large corporations for over 30 years.
DDI Signs® designs your logo so it will get you maximum results from any advertising medium, from print to signage.
Logo Design & Graphic Design Services
DDI Signs® A Sign Company that knows how to brand your business. Custom logo designs for over 30 years!
Logo Design. DDI Signs offers professionally designed Logos and graphics. Over 30 years' experience. Original designs, old school techniques.
from Wikipedia
Today there are many corporations, products, services, agencies and other entities using an ideogram (sign, icon) or an emblem (symbol) or a combination of sign and emblem as a logo. As a result, only a few of the thousands of ideograms people see are recognized without a name. It is sensible to use an ideogram as a logo, even with the name, if people will not duly identify it. Currently, the usage of both images (ideograms) and the company name (logotype) to emphasize the name instead of the supporting graphic portion, making it unique by its letters, color, and additional graphic elements.
See our Logo Design Portfolio for professionals that trusted us with their brand.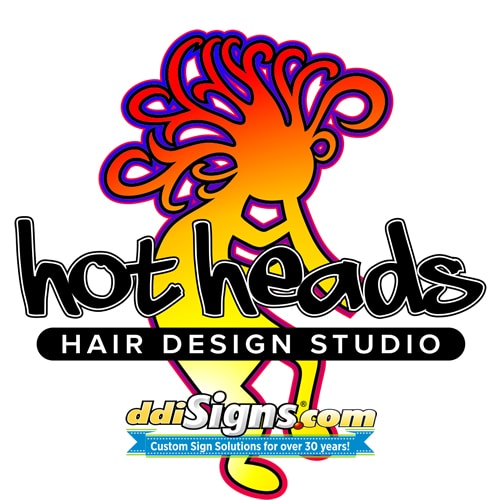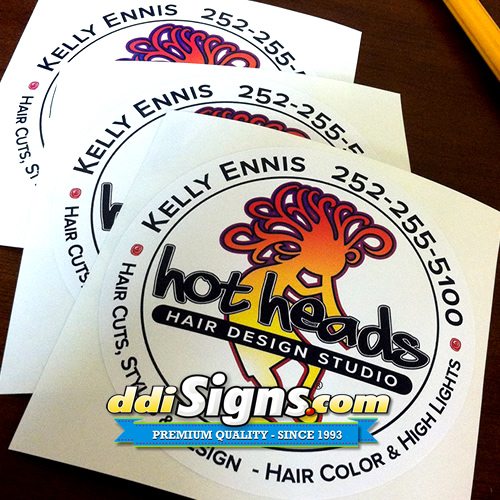 Above is an example of one of our logo designs. Hand drawn original design with edited font creates a unique brand.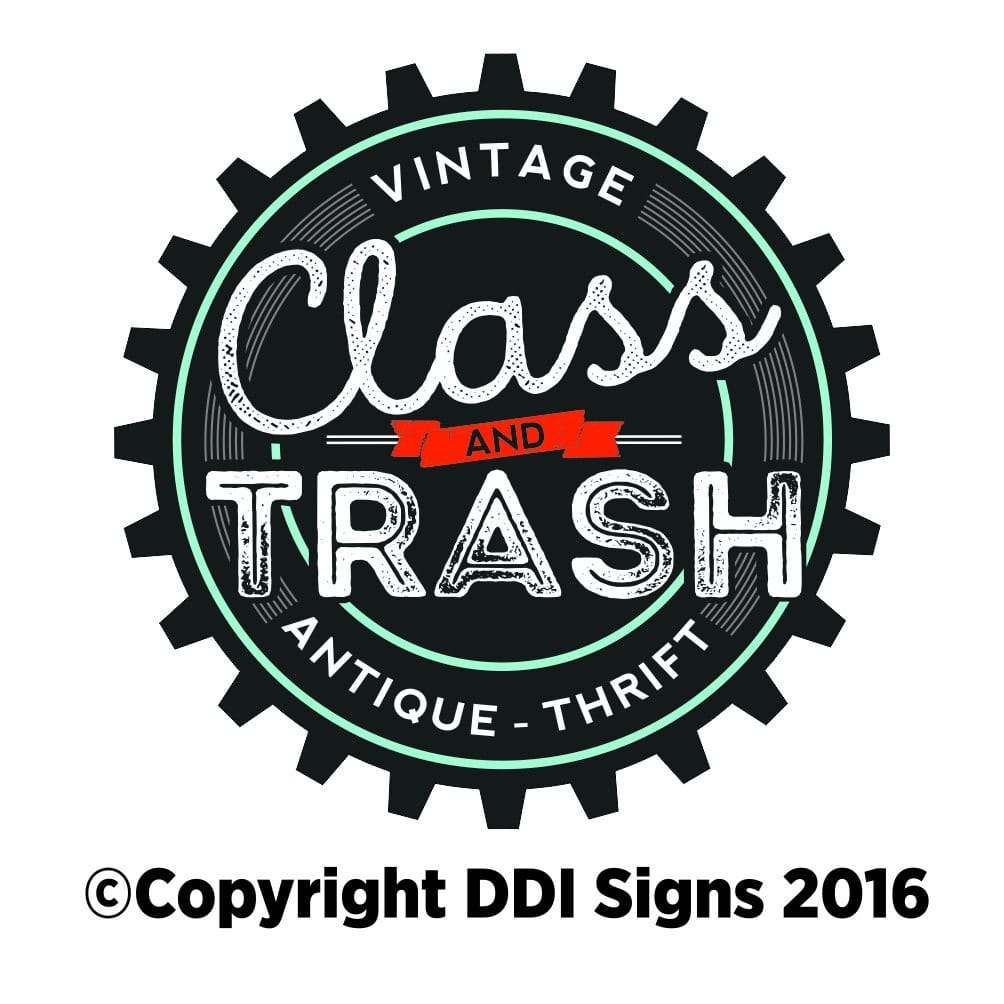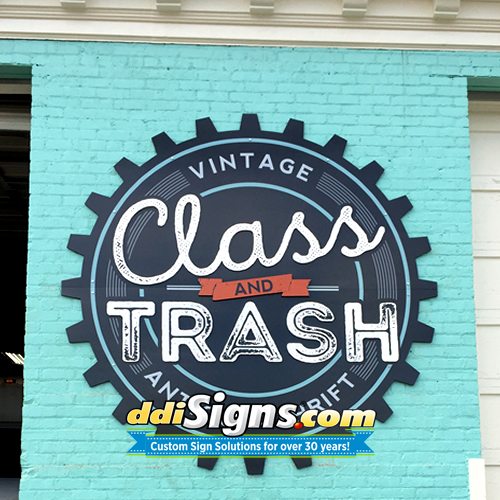 Above shows a logo we did for Class and Trash; they specialize in industrial antiques. Right shows a giant entrance sign made from PVC routed graphics.
Creating Beautiful Designs that are Visually Appealing
Contact us to discuss your logo branding project today!