Why choose our Outdoor Social Distancing Floor Stickers?
Our decals are specially formulated foil based street and sidewalk graphic decals can be applied to and form to uneven and rough surfaces. The innovative top coating provides excellent anti-skid performance under wet and dry conditions.
Lasts up to 1 year under normal pedestrian traffic.
Made in the USA!
MORE INFO ABOUT OUR SIDEWALK DECALS >
Indoor and Carpet Floor Decals Social Distancing Floor Stickers
Practice Social Distancing Floor Decals
We use specialty adhesive vinyl floor decal materials that are removable. So we got you covered inside or out with social distancing, 6 feet apart decals and directional arrows. Do not settle for just circles or square decals, we can contour cut to just about any shape.
MORE INFO ABOUT INDOOR FLOOR DECALS>
Examples of our social distancing decals
These are some examples of Social Distancing Floor Stickers and decals we have done, but keep in mind we can customize floor graphics with your logo and brand colors. We have been designing and printing floor decals for over 30 years!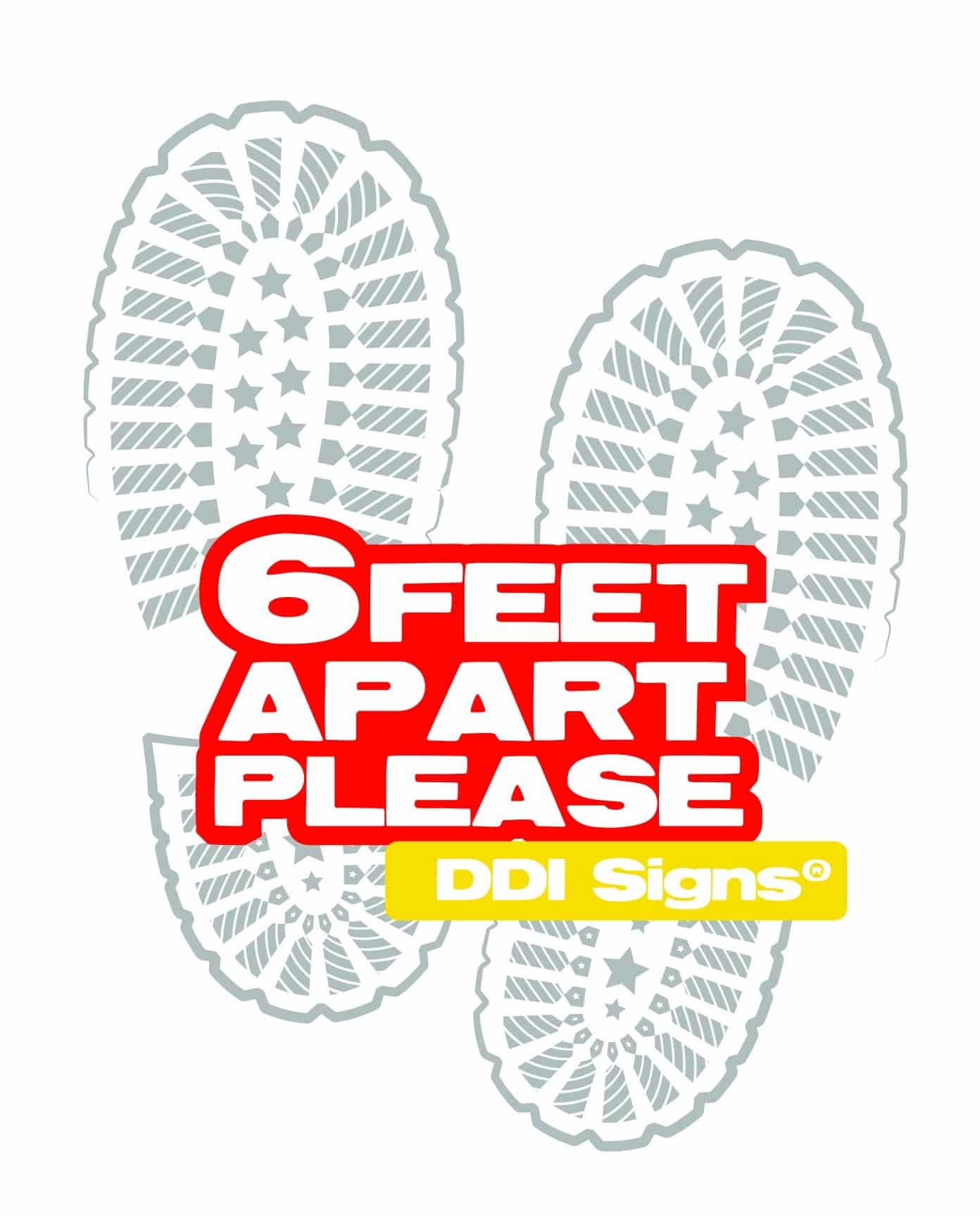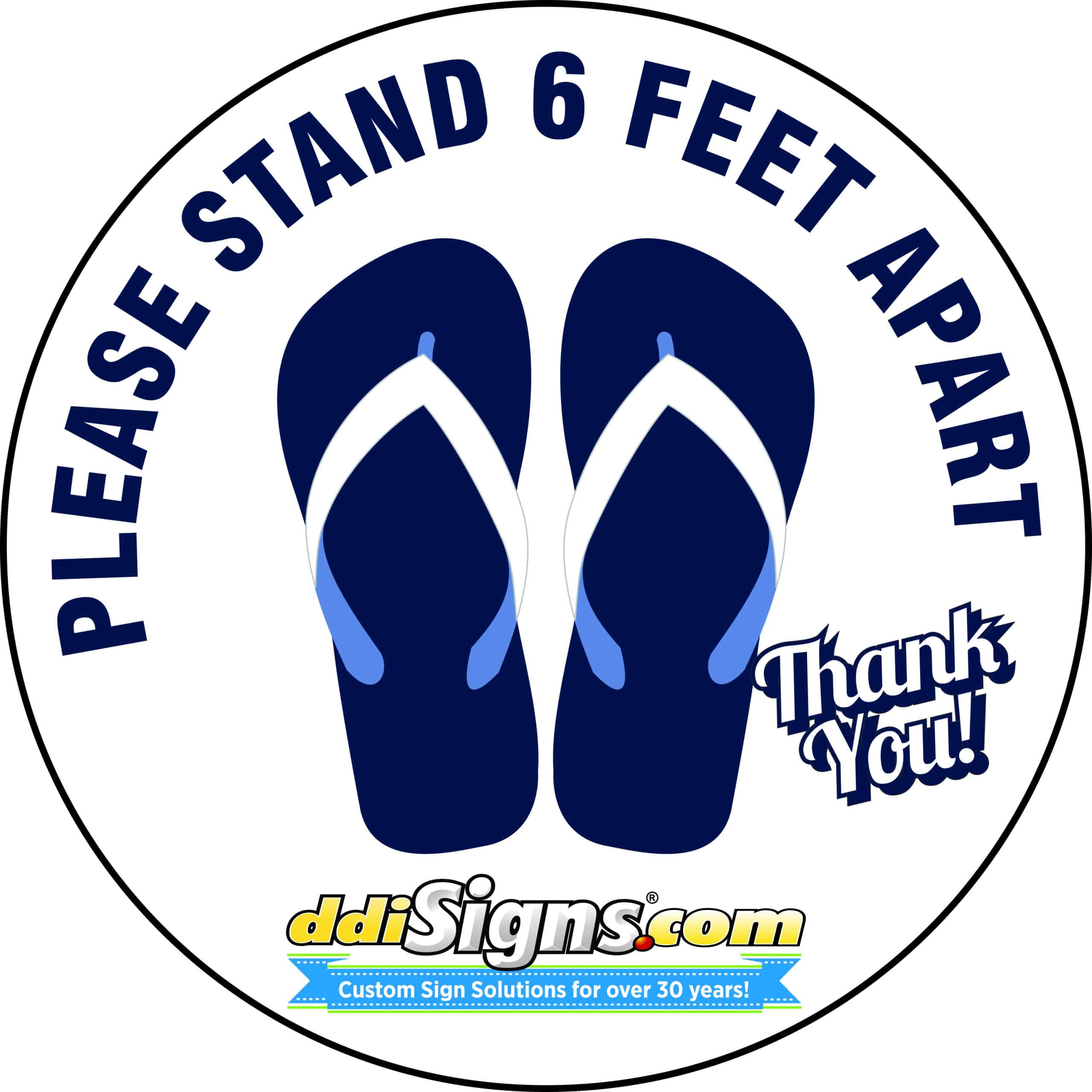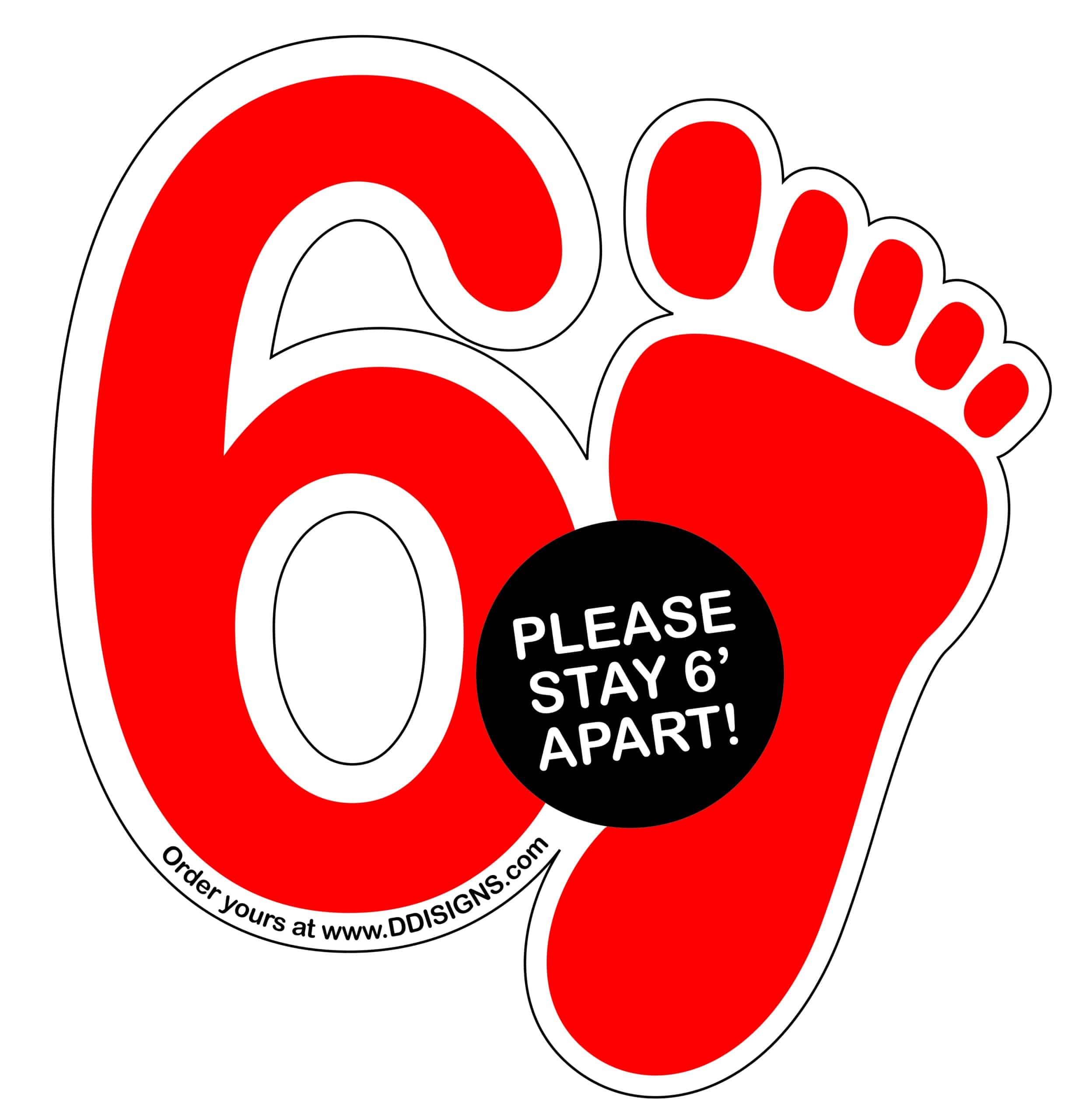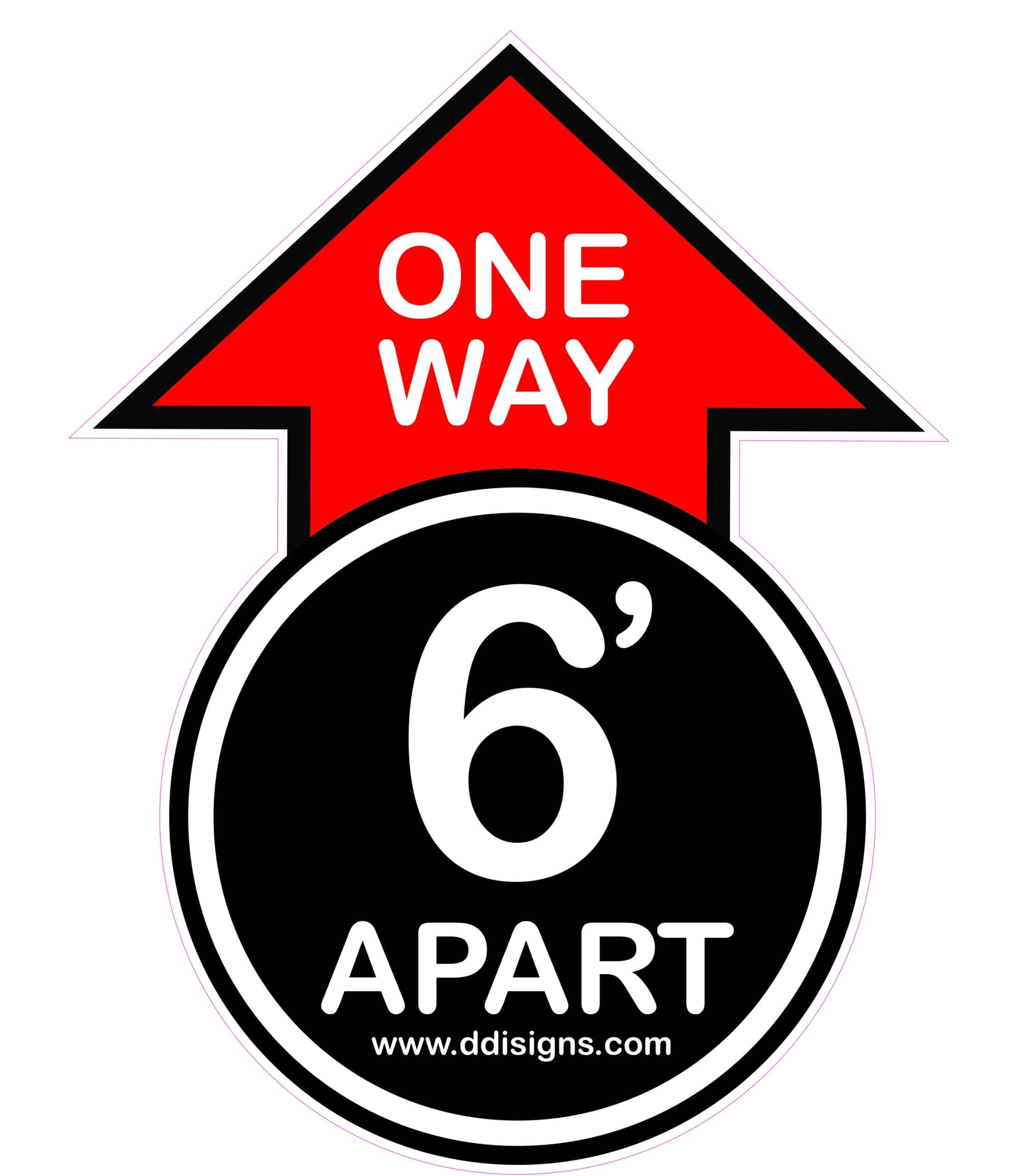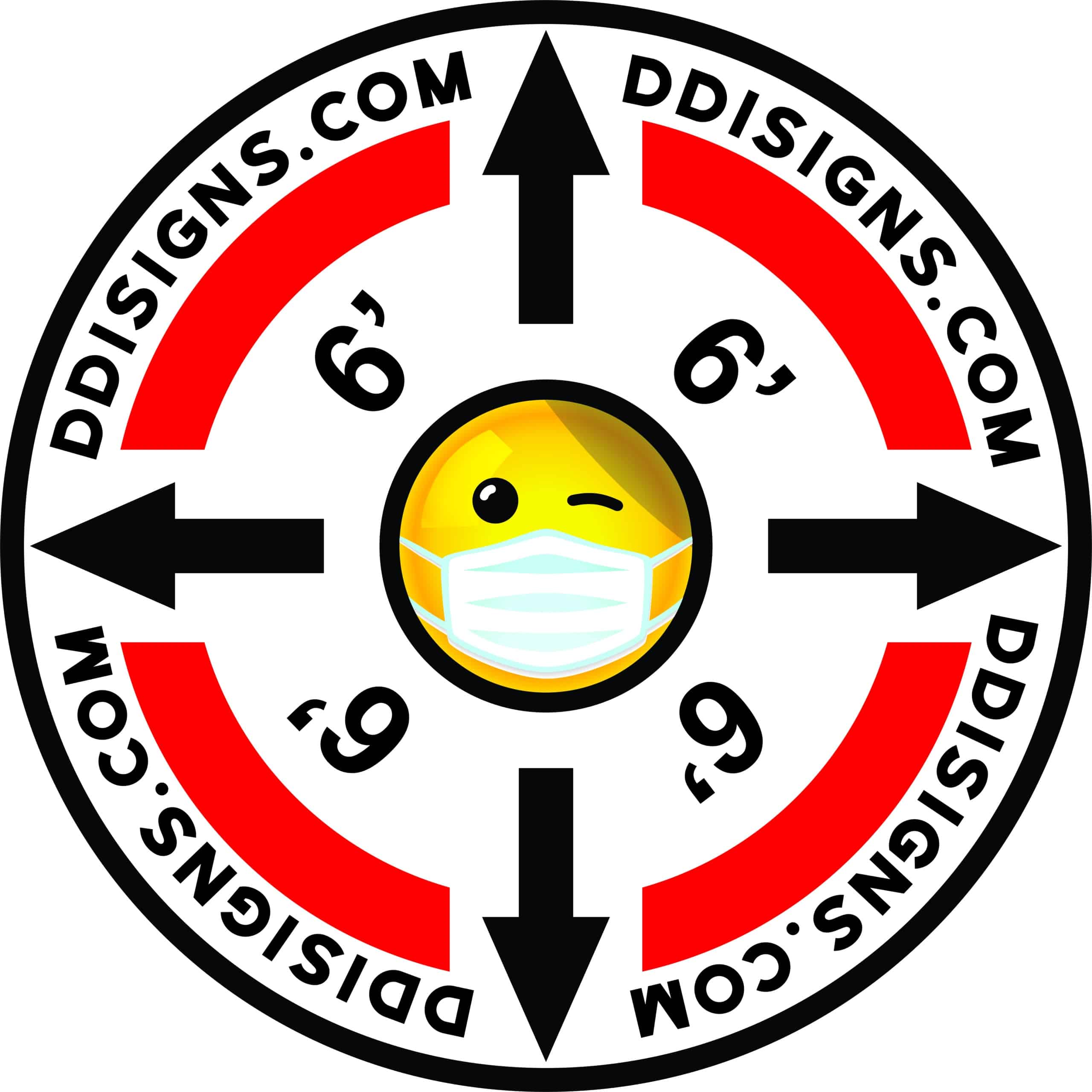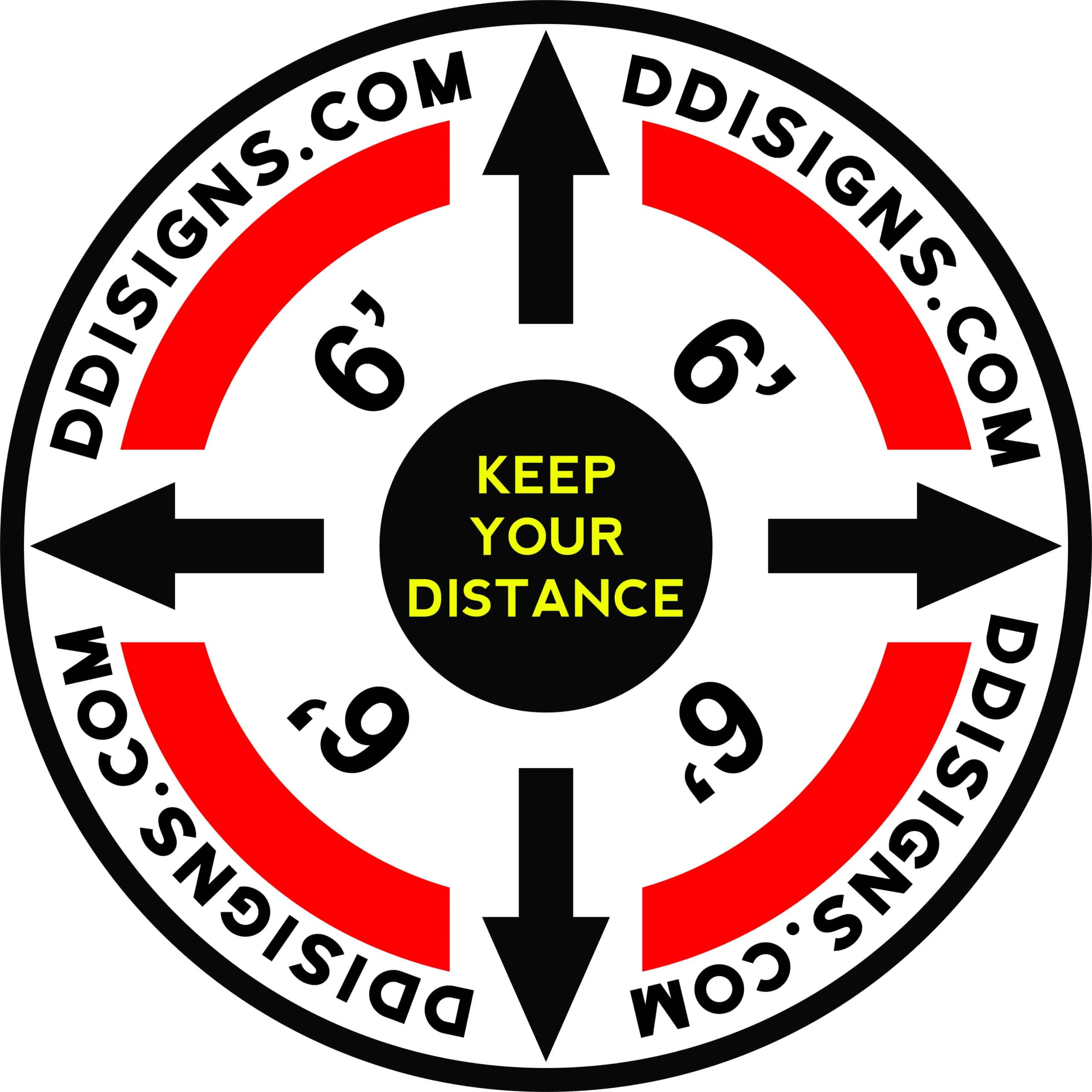 Staying in step with healthy social distancing.
Contact
DDI Signs
for a free quote on your social distancing decals. We are "Floor Sign Experts" and have been providing custom floor graphic solutions for over 30 years. We can be reached at 757-593-8580 or
[email protected]
.
At DDI Signs® we are "Not Your Typical Sign Company!"