What options are available for Outdoor A Frame Signage?
Our Outdoor A Frame signs come in 2 sizes 22″ x 28″ and 24″ x 36″. A Frames can be purchased from DDI Signs with or without the graphic inserts. We offer Printed Aluminum Composite Graphics for durable outdoor signage. Frames accept graphics up to 1/4″ thick.
Frames collapse to a slim profile for portability and storage.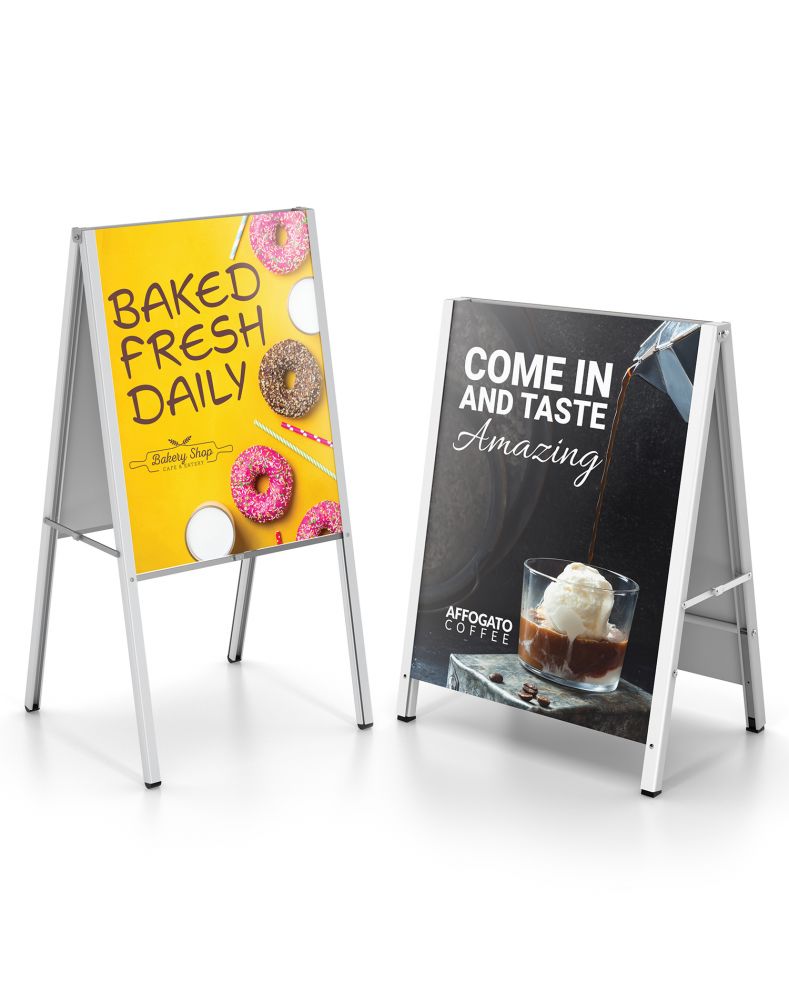 Sidewalk A Frame Display for Restaurant, Cafe and Store Front placement. Free standing sign that can be removed at night for safe storage.
DDI Signs offers Outdoor A Frame sign holders that are a great way to maximize your store front visibility.
Two standard sizes 22″ x 28″ and 24″ x 36″
Extremely portable, units collapse & fold compactly for easy storage
2-1/2" x 2-1/2" x 44-1/2" closed (or 39-1/2″ for Outdoor version)
Accepts graphics up to 1/4" thick (recommend 4MM minimum thickness for Outdoor A Frame)
Top entry slot, 1″ of the graphic is covered on either side
Non-slip tips
Weighs approximately 7-1/2 lbs depending on sign material.
Optional wet erase inserts available
Unassembled for cost efficient shipping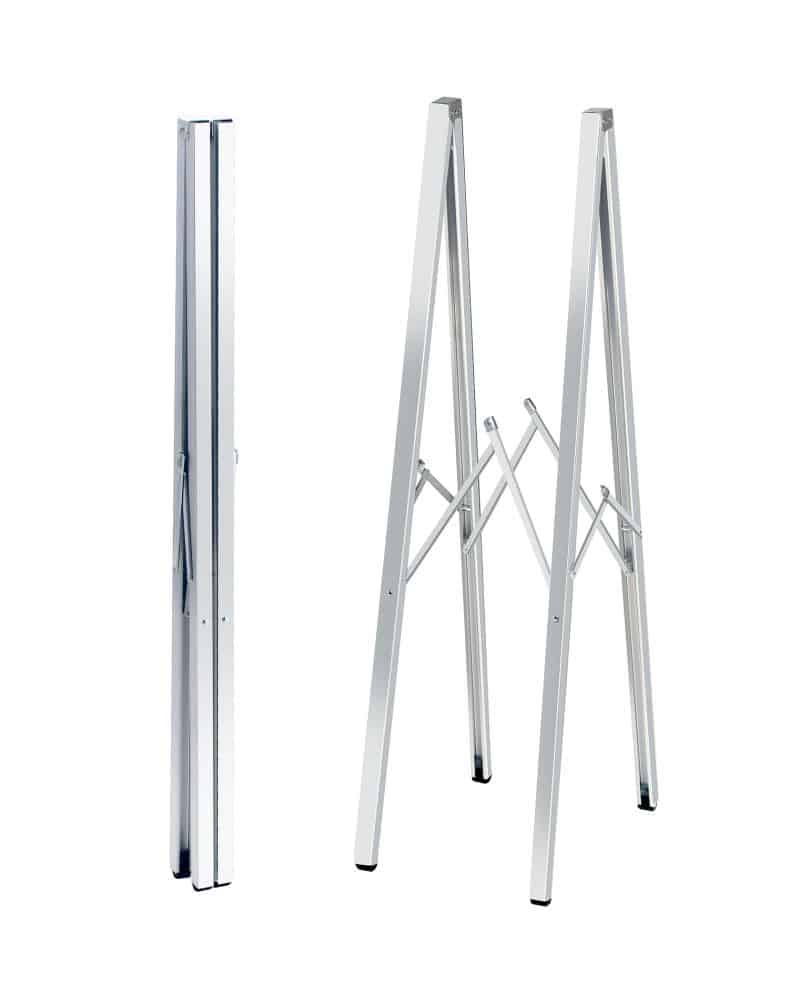 We recommend a minimum of 4mm think material when using for outdoor environments. Our exterior A Frames are available with or with graphics. DDI Signs can provide inserts printed on panels from PVC to Aluminum for a super durable a frame. The graphic panels slide in and out of the top, so you can easily update your branding or event signage.
At DDI Signs® we are "Not Your Typical Sign Company!"