Cut Vinyl Stencils for Hand Painting Logos and Graphics on sport floor surfaces.
Computer Cut Stencil and Vinyl Mask Cut Decals for masking off and hand painting logos.
Our flexible calendared vinyl has a removable adhesive, which will cleanly remove from most surfaces when removed promptly after painting and curing cycles.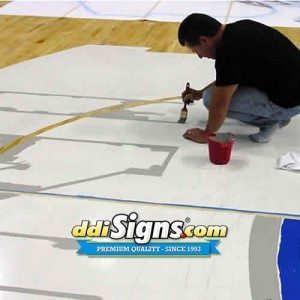 Sports Logo Painting Stencils. Computer Generated Cut Vinyl Stencils for Hand Painting Logos and Graphics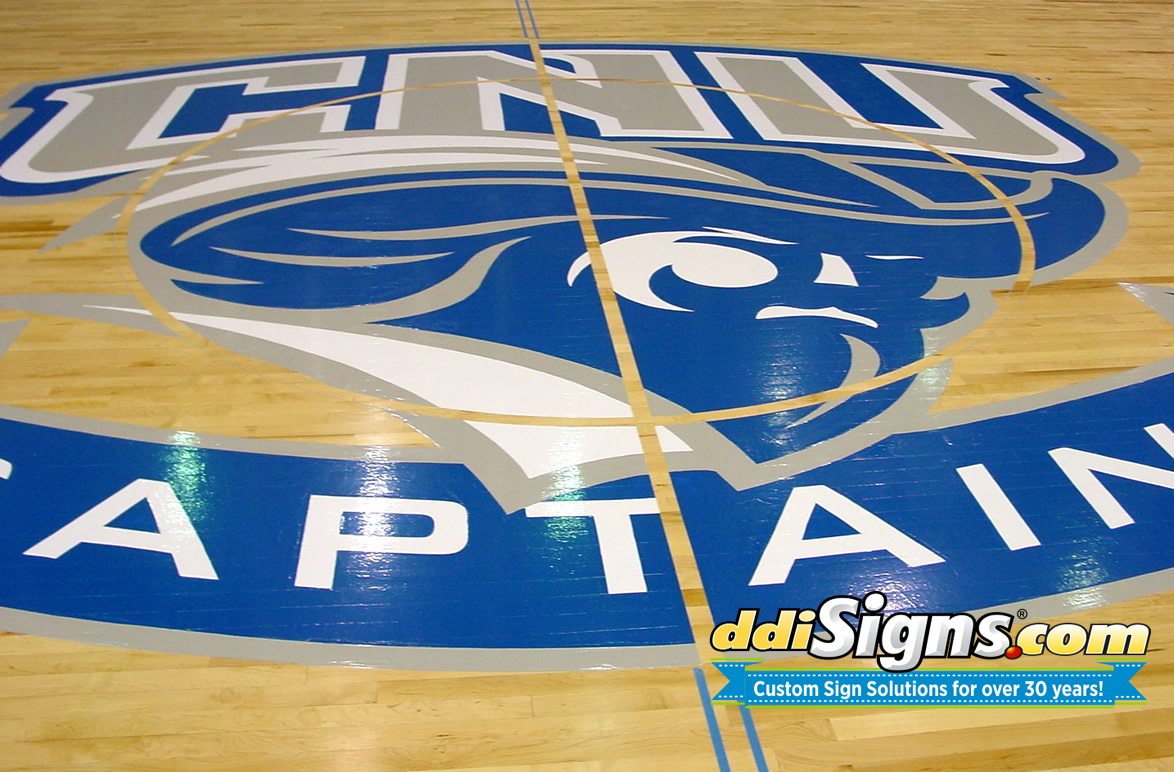 DDI Signs Sports Logo Painting Stencils are a way for you to paint professional looking court logos and team graphics. Our Stencils have a low tack removable adhesive that provides a nice sharp painting edge. Great for one color logos or layers can be cut and applied after first color has dried. Sometimes depending on the graphic, it can be applied, and only certain areas weeded away to paint.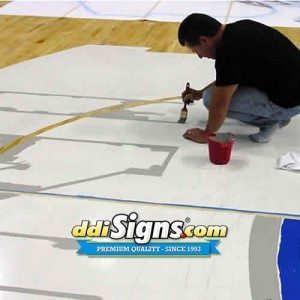 Our vinyl cut stencils have been used to place coaches' names on the sidelines. We provide stencils for Professional Sport Floor Painting Companies. They can be used on any smooth clean surface that you have tested to accept paint. Most wooded floor surfaces are professionally clear coated for the perfect finish.
INNOVATIVE. CREATIVE. PROFESSIONAL
We work with Leagues, Teams and Ad Agencies to make your event or sponsors sports floor logos stand out from the completion! To request more information about please submit our online contact form today.