DDI Signs® offers Sports Floor Graphic Decals and Logos.
Our floor graphics can be used to place team logos and arena lettering temporarily.
UL Approved Laminated Sports Floor Graphics.
Our digitally printed floor graphics work great as a way to place sponsor ads and special event logos for sports tournaments and other sporting events.
Take a step in the right direction.
Contact DDI Signs to get a quote on your sports floor graphics project. Fill out our contact form or call us at 757-593-8580.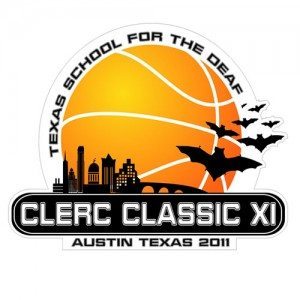 Sports Floor Logos and Graphics
Sports Floor Graphics that are removable. Display sponsor logos or special event logos.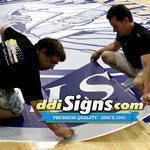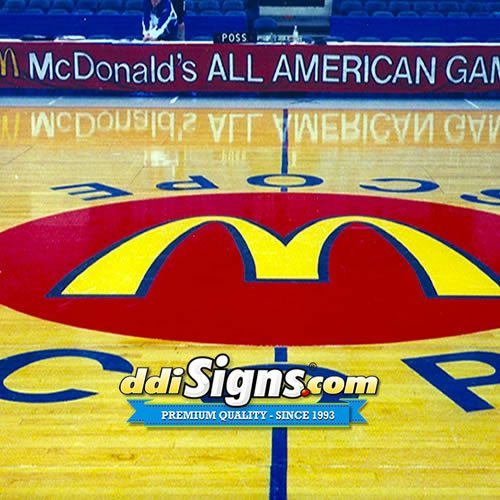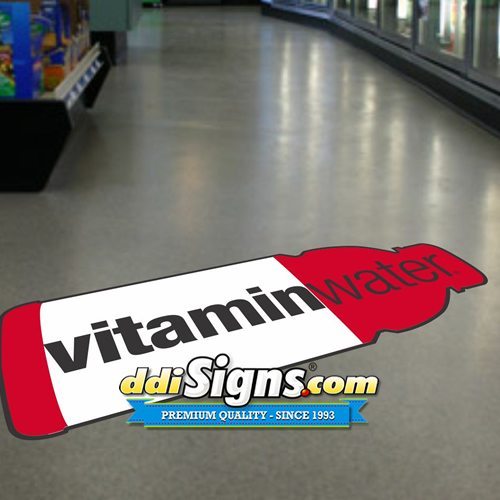 DDI floor graphics have a UL approved matte over laminate for added protection. When the event is over the court graphics can be removed.
Advantages of DDI Signs ® Sports Floor Decals and Floor Graphic Advertising:
Perfect for Court logos, Sports Floor Graphics and Sponsor Ad Decals!
Removable leaving little or no adhesive residue.
UL approved slip resistant over laminate.
Digitally printed – full color and high resolution.
No color limitations – photographic quality.
Installation is easy and clean.
Floor decals can be printed on a clear or white vinyl.
Custom contour cut to any shape floor graphic.
Can be applied to variety of smooth sports surfaces.
No limit on quantities or size.
Larger floor decals are tiled in easy to install sections.
DDI Signs ® is a leader in providing innovative and creative solutions to the Sports Industry. Offering a complete line of products specifically designed for sports floor logo markings and basketball court graphics. Our floor graphics decals are ideal for use on sports arena floors, gymnasium floors, hallways, fitness center floors, rec center graphics, arena steps, concourse walkways, concrete floors, basketball center court logos and sponsor ad graphics and many types of sports floors.
Take a step in the right direction
To request a quote please fill out our contact form or call us at 757-593-8580 today!
Please see our Submit Files page for complete file guidelines.
We prefer VECTOR files – Adobe Illustrator Ai, EPS or Corel Draw.
All files must have fonts converted to outlines.
Properly converted vector line files are preferred because there is no image degradation when enlarged.
* If raster/bitmap images are submitted please make sure our resolution and file guidelines are followed. Website images are not acceptable.