Why should I use DDI Signs® Sports Mesh Fence Banners instead of a regular banner?

It is simple! A regular banner will not last on ball field fences as long as Sports Mesh Fence Banners will. Our banners are designed to withstand windy conditions and harsh weather. Finishing options include hemmed edges, corners with grommets or D rings. Reinforced webbing can be sewn along edges for added durability. Our Mesh Banner Specialists can help you choose the right options for your project.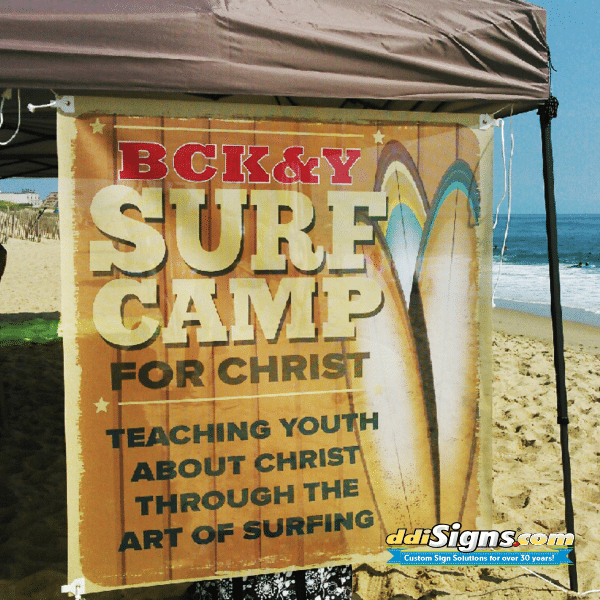 Sports Mesh & Fence Banners Features:
Sponsor Logos, Team Branding and Advertising using a Mesh Material designed for windy conditions.
Mesh Banner has woven holes in the material that allows air to pass thru the graphic print.
High quality digitally printed images that are sharp and clear.
Reinforced hems, webbing, and grommets.
Vibrant Ink Colors.
Photographic Images.
Sports Team Branding Graphics that stand out amongst the competition!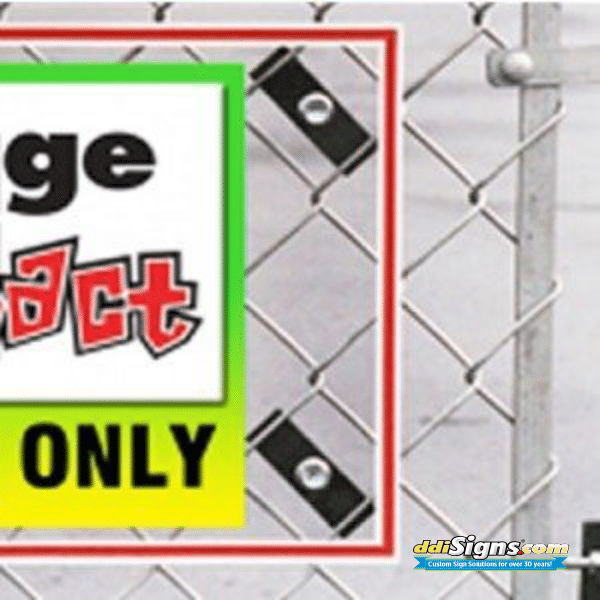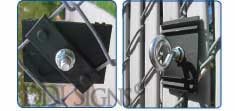 Fence Banner Hanging Hardware Clip
For displaying banners with grommets securely we offer this handy fence mount hardware.
This Fence Mounting Clip is Ideal for Hanging Banners or Other Substrates to a chain link fence. Fits all four sizes of chain link fence. Securely attaches using the grommets in your banner. Takes the hassle out of hanging signs and banners to fencing. This is perfect for permanent or temporary banner displays.
Baseball outfield fencing and Sports Banners can easily be transformed into sponsor ads or displaying of team logos.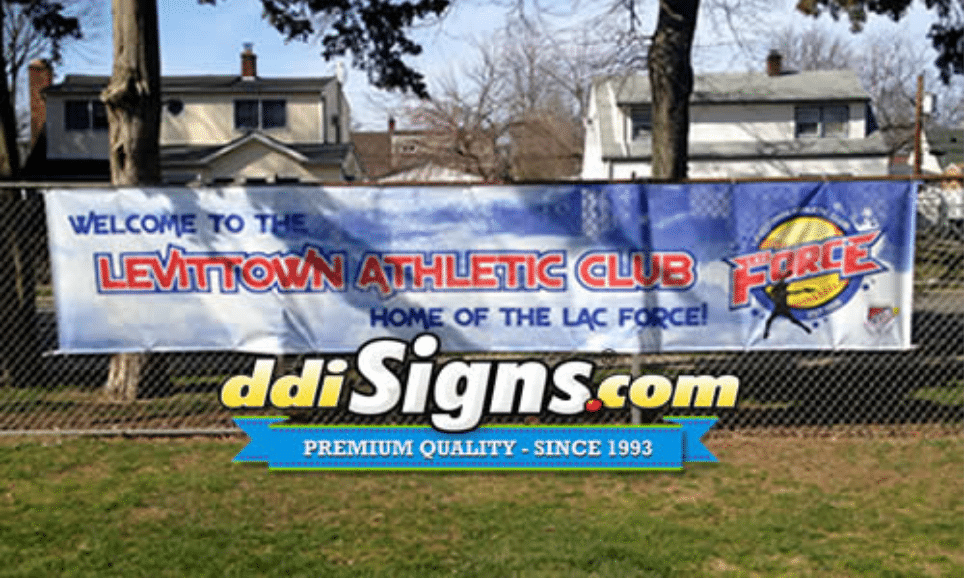 Contact DDI Signs today and our Banner Specialists will help get you set up for team success with custom fence branding and advertising.

At DDI Signs® we are "Not Your Typical Sign Company!"