Our Pole Spring Banner Bracket is made of an aluminum base with a fiber glass pole. A heavy duty stainless steel spring that is designed to deflect the strongest winds, resulting in banners that last longer.
Use this system exclusively when you are mounting banners to wooden or steel poles as the spring arm also significantly reduces wind load on the pole.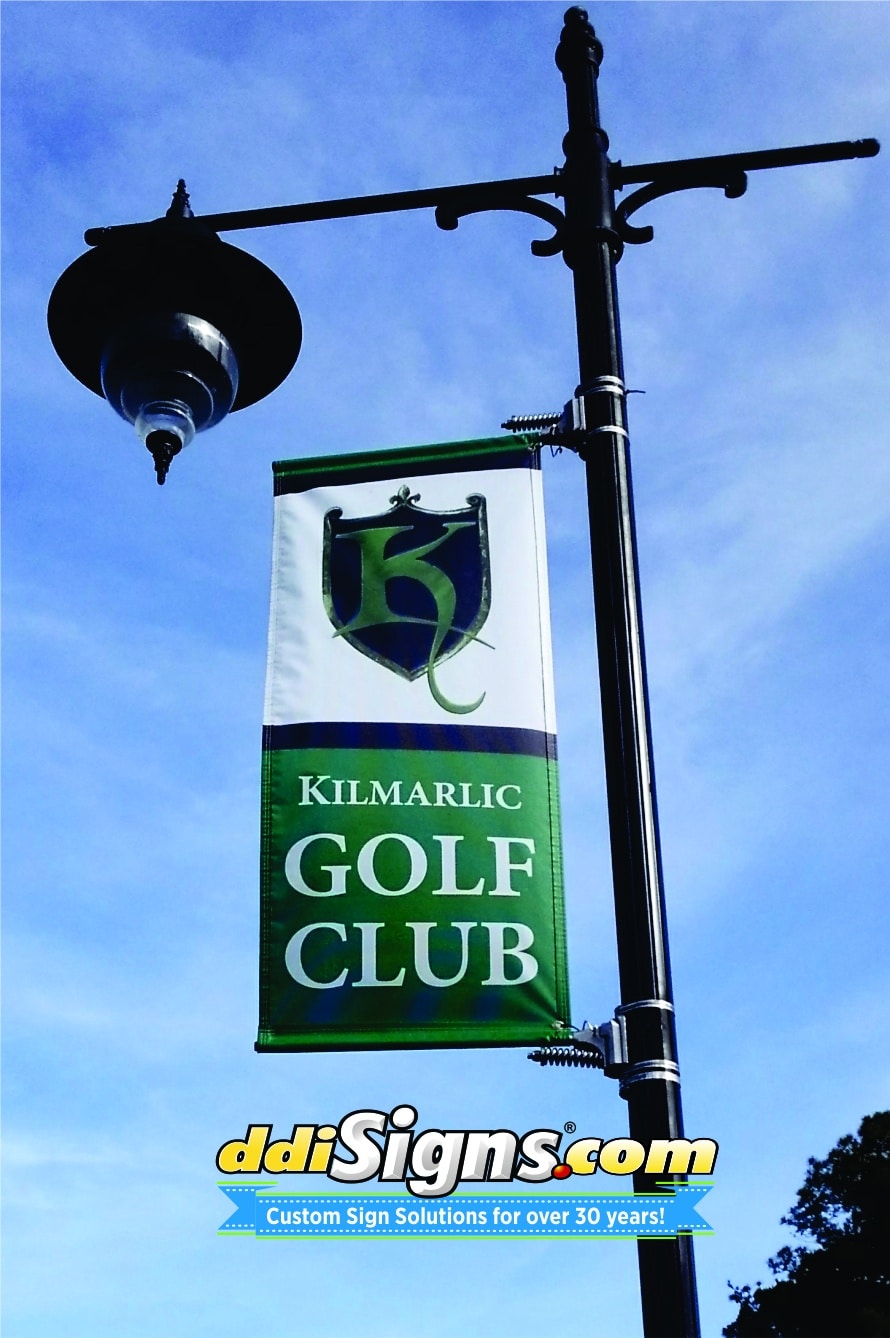 Boulevard and parking lot banners are an innovative way to get your message across. Unfortunately wind can cause damage to banners, resulting in a ripped up banner mess. Our pole spring banner bracket combined with wind mesh banners offer added protection to help make your banners last longer.
Click here to order
Heavy duty banner bracket for hanging banners on light poles and street poles.
Pole Spring Banner Bracket Kit Includes:
Aluminum Spring Brackets – Quantity 2
Fiberglass Rods – Quantity 2
Zip Ties – Quantity 2
Stainless Steel 47″ Straps – Quantity 6
Pole Pins – Quantity 2
Available Sizes:
24 inch, 30 inch and 36 inch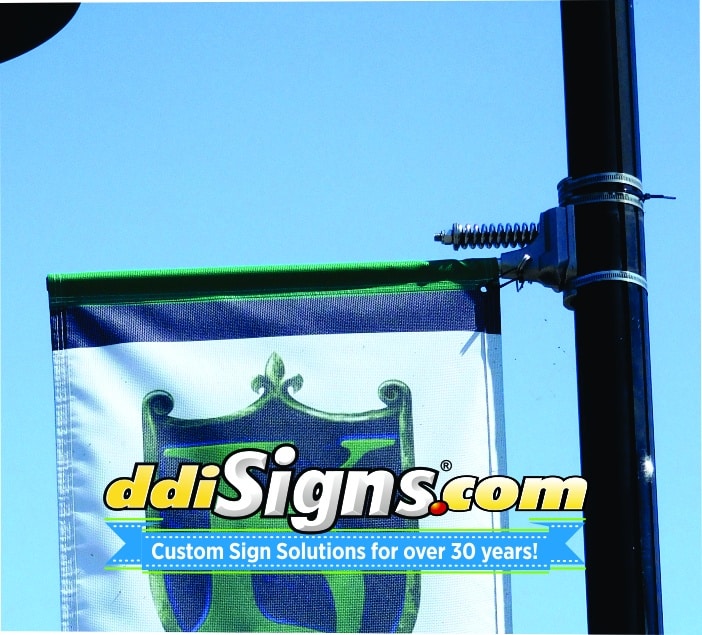 Key features of our spring loaded pole brackets:

Aluminum spring brackets that will not rust.
Heavy duty fiberglass rods for added strength.
 Spring arm flexes in the wind, reducing wind load. Resulting in longer banner life and faster change outs.
Mounts on both poles and walls for maximum versatility.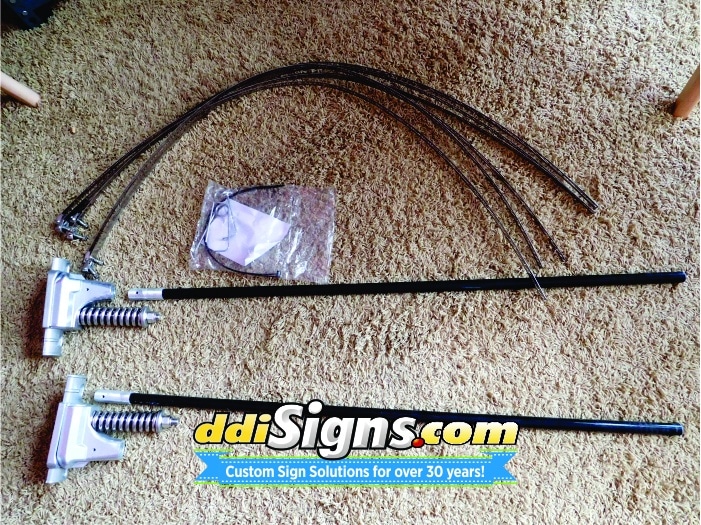 Wind Mesh Banner Printing
DDI Signs custom imprints your boulevard and pole banners using your designs or we can create professional looking designs for you. Our mesh wind banners are made with a woven fabric that is coated with vinyl. Therefore, our banners last longer than standard banner materials.
FEATURES:
Heavy duty outdoor material.
Reinforced stitching on hems & pole pockets.
Grommets for attaching to hardware.
Double sided banners.
Pole banners sizes 24″ , 30″ and 36″ wide with adjustable height.
Digitally printed at high resolution, resulting in vibrant colors.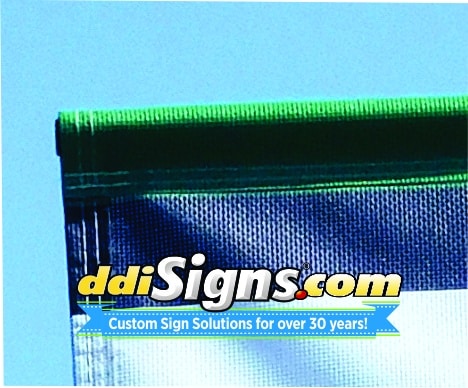 Light pole banners and graphics that stand out!
The poles are there, so why not use them to promote an event or celebrate a holiday. Schools, Universities and Colleges use our light pole banners to decorate streets and parking lots. Resulting in campus beautification and directional signage.
Cities and Towns use our boulevard banners to celebrate holidays, creating positive vibes and cheerful feelings. Sports Teams use our banners to promote team support and promote good sportsmanship. Businesses and Corporations place our wind banners in parking lots to promote there brand, the uses are endless.
Innovation – Durability – Affordability
Contact DDI Signs today to place an order or get a free quote!