For Musicians, Theatrical Stage and Special Events
Splash your logo across the stage with our high quality band backdrops. Band & Stage banners in mesh, fabric, scim, canvas and vinyl. Portable display stands.
DDI Signs ® – Your Band Backdrops & Stage Banners Specialist!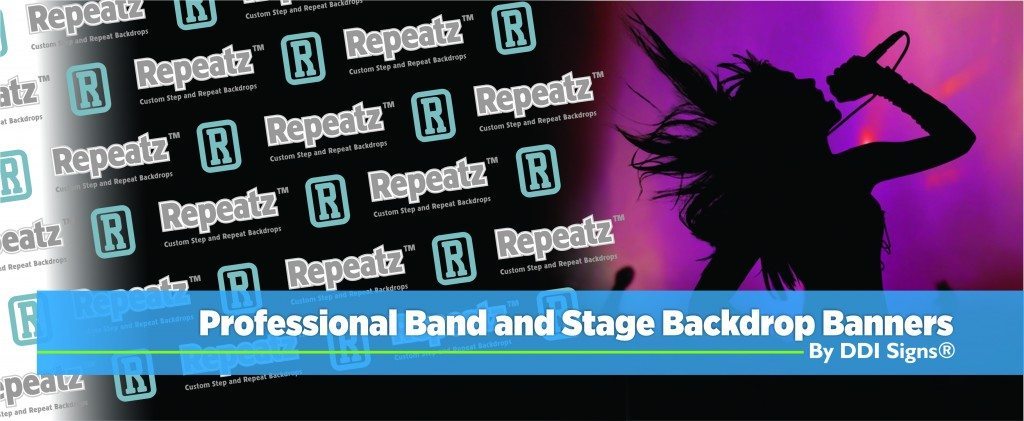 High-Quality Band Backdrops & Stage Scrims
We offer several kinds of band banner materials and displays. Mesh Scrims, Vinyl Block Out, Fabric and Canvas.

DDI Signs has been providing Stage Banners & Band Backdrops since 1993. We have giant display stands that are portable. Whether you need a banner for your band or for a special event stage we can design and produce what you need. Below is a list of some of our more popular Banners and Displays.
Mesh Stage & Band Banners
Pop Up Fabric Stage Banners & Band Backdrops