Custom printed & vinyl cut transfer stickers
Any size, any shape, and any quantity. Numerous materials to choose from depending on your need. Contour cut to almost any shape.
Dependable nationwide shipping.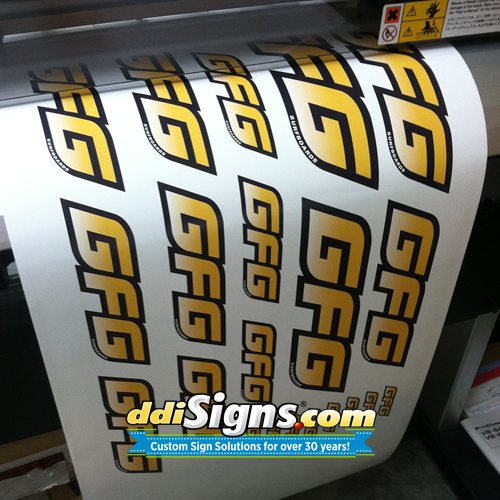 Our Most Popular Custom Sticker Solutions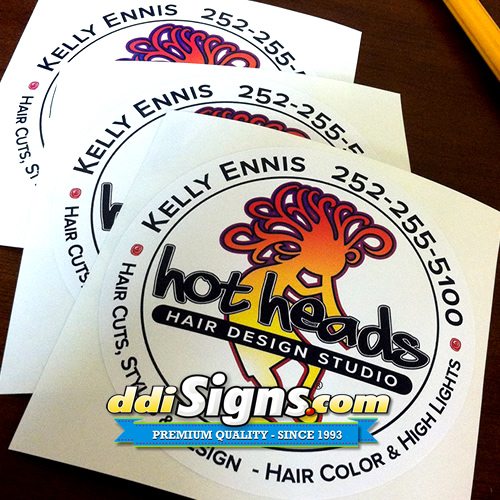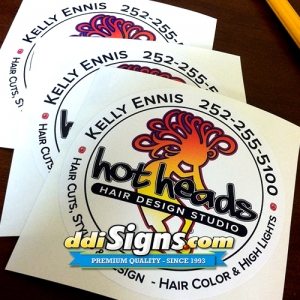 Choose your shape, size, quantity and material!
DDI Signs custom stickers are a great way to advertise your brand, therefore getting your business the attention it needs. They make for a cost effective form of advertising while also being a very trendy idea.
A unique characteristic of our stickers is that we can contour cut them to shapes, therefore you are not limited to round or square decals.
High Resolution Digitally Printed Materials Available
Clear stickers with white ink available, also with a removable adhesive.
White vinyl stickers with removable adhesive.
Premium white stickers with a permanent adhesive.
White and clear static cling sticker, for a re-positional option with not adhesive.
Custom etched look stickers for windows, also mirrors and glass.
Also removable fabric wall stickers and decals.
Stickers are always welcome. Drop some off at businesses or places you frequent and your brand will receive increased visibility. Express your brand attitude while advertising at the same time.
Also, you can hand out to customers and clients or include in mailings and packaging.
Stickers, Stickers and more Stickers!
Increase your company image with this method of advertising. Also attract more attention your customers can get stuck on. Call us at 757-593-8580 or email us at [email protected]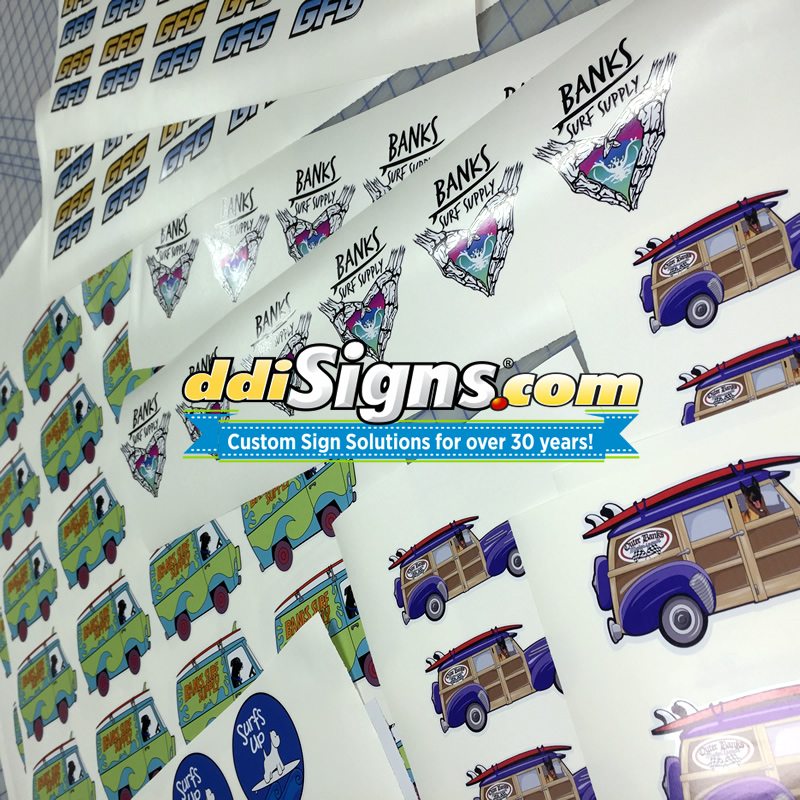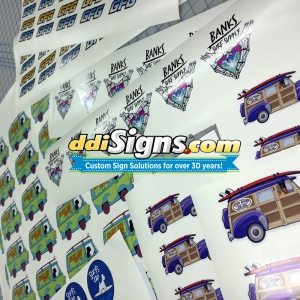 What kind of file formats do we need for your custom sticker project?
Click here to see our Submit Files page for complete file guidelines.
We prefer VECTOR files – Adobe Illustrator Ai, EPS or Corel Draw
All files need to be submitted in CMYK
Pantone colors must be indicated for color matching
All files must have fonts converted to outlines
For an additional fee, Printed Samples for color proofing can be provided