Unique Table Advertising Solution!
Maximize your advertising by using removable Table Top Decals. Sell ad space to generate additional funds, promote a special event or place your branding right in front of your prospective customers. Perfect for Restaurants, Bars, Hotels and Retail Stores to place Menus with QR Scan Code for contact-less ordering.
Special Event table graphics that are removable.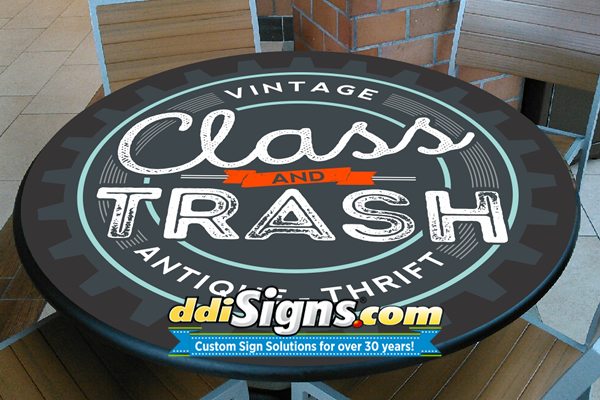 Retail Table Top Decals & Graphics
Table Top Decals are a unique and innovative way to display your brand or advertisement directly in front of the consumer.
DDI Signs ® Table Top Decals offer a unique form of advertising to reach your customers. Grab their attention while they are eating. Printed at high resolution with vibrant inks. Photo quality prints on a special vinyl. It is easy to remove but stay put. Protective over laminate that is easy to clean.
Features of our Table Graphics:
Table Top Decals and Table Ads that POP!
Removable Adhesive.
Protective Over Laminate. Easy to clean.
Digitally Printed. Vivid Colors. Vibrant Table Graphics.
High Resolution. Photographic Quality Images.
No Color Limitation. Full Color Digitally Printed.
Printed on White Vinyl.
Custom Cut to Shapes. Contour Cut, Die Cut to any shape.
Easy to Install. Removable leaving little or no glue residue.
Applies to Variety of Smooth Surfaces.
No Limit on Quantities or Size.
Larger Table Top Decals are Tiled in Panels for installing in sections.
Perfect for Way Finding Sign and Directional Applications.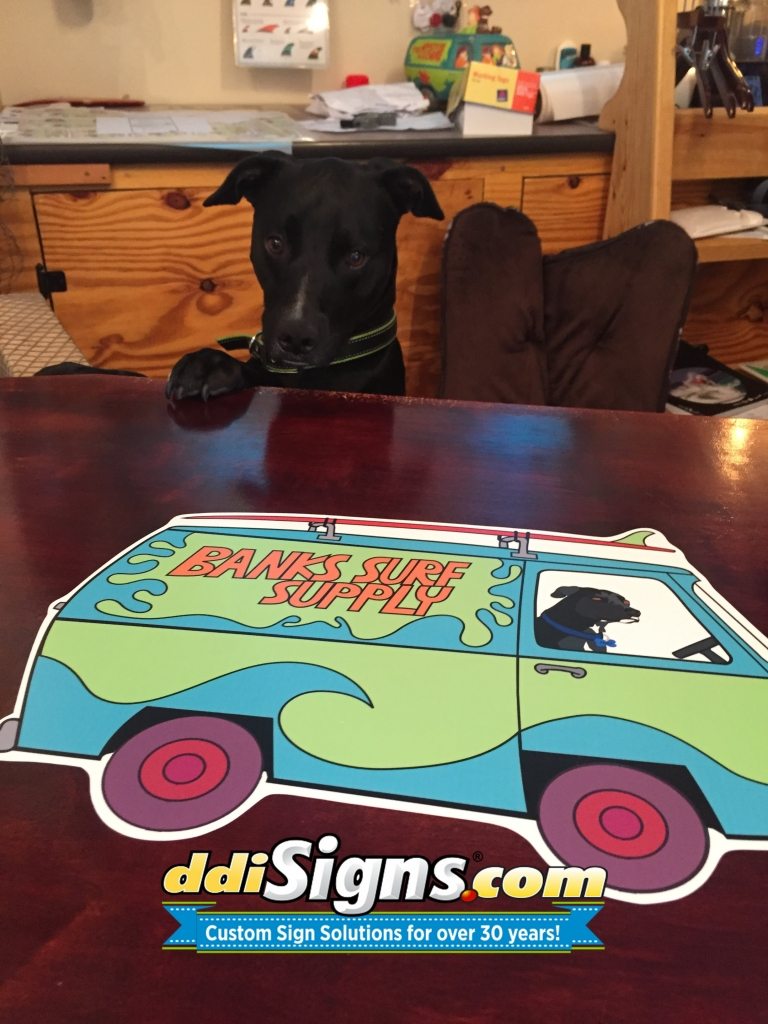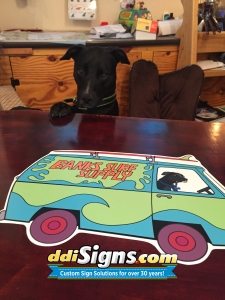 Counter Top Vinyl Stickers
Our countertop decals are removable with a protective over laminate. If you own a restaurant or bar you can increase revenue by promoting sales or selling advertising space to other businesses.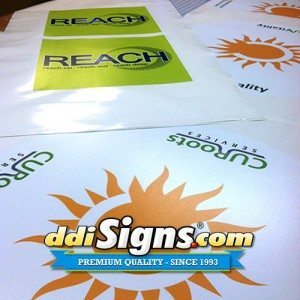 Restaurant Menu Decal with QR Codes for Online Ordering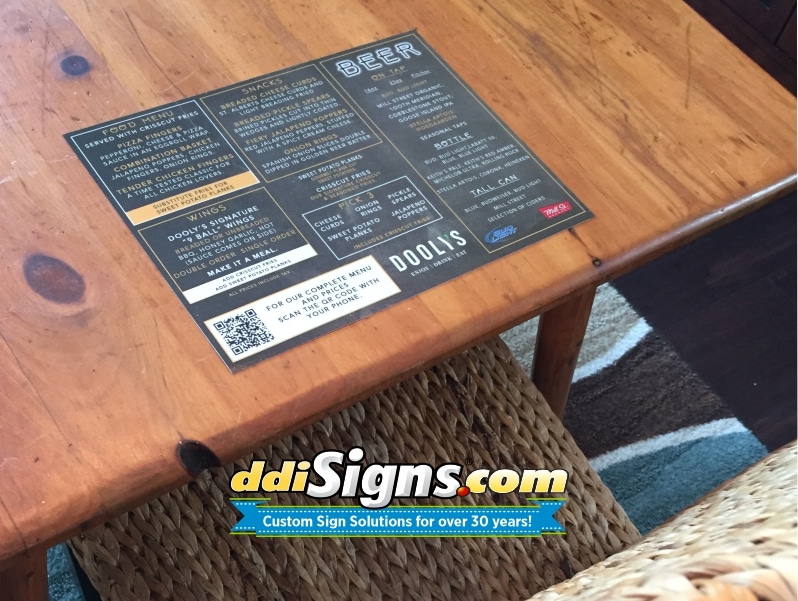 Looking for a contact-less way for your customers to order food? Our restaurant menu decals are removable and easy to clean. Include a QR Scan code and your patrons can order from their cell phone.
Custom Table Top Decals
Our Decals have been used in Office Buildings in there Cafeterias. Shopping Malls in there food courts. Retail Shops on counter tops and at the register. Museums in there food areas and counter tops. Grocery Store displays and food sampling tables. Airports have used them in food courts and seating areas. Schools and Universities in there Cafeterias. Restaurants and Bars use them on there tables and bar counters. Sports Arenas in food courts and ticket booths. Movie Theaters that offer food use them on the tables. There are limitless ways to use this under used form of promotion.
Custom Printed Table Top Signs that Shine!
Ways to use our Table Top Decals:
There are numerous ways to use our decals. Below are a few but are not limited to these uses.
Restaurants sell ad space on tables.
Bars promote a brand of beer or alcohol.
Decorative table top graphics.
Trade show table top decals.
Wedding Reception Table Top Decals.
Birthday Party Table Top Decals.
Cafeteria Table Top Decals.
Retail Store Counter Top Decals.
Promote a Band or Concert.
Contact us for a quote on your table top project
Complete our online form today. We also encourage you to submit art files, so that we can provide an acurate estimate.
Please see our Submit Files page for complete file guidelines>
We prefer VECTOR files – Adobe Illustrator Ai, EPS or Corel Draw.
All files must have fonts converted to outlines.
Properly converted vector files are preferred because there is no image degradation when enlarged.
* If raster/bitmap images are submitted please make sure our resolution and file guidelines are followed.
Website images are not acceptable.