Computer plotter cut vinyl with a special adhesive for masking or stencil painting.
Our vinyl stencils are used by painting professionals and do it yourself painters. Masking makes painting logos and graphics easier with clean cut lines. Vinyl Stencils can be used on clean smooth surfaces like wood and metal. We recommend testing the adhesive masking before painting on any surfaces.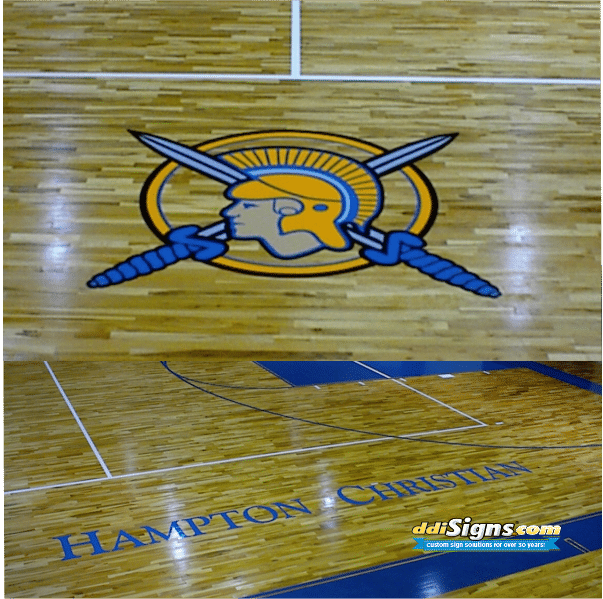 Vinyl cut stencils work great for Basketball Floor hand painted logos and lettering. Painted graphics are then sealed with a clear protective coating.
Contact us today and we can help get you started with your graphic project.
What kind of files do we need to produce your signs?
If you are submitting your own artwork for us to produce your signs, we prefer to receive them as VECTOR LINE FILES. This file type offers the highest resolution for large graphics.
All files must have all fonts converted to outlines. Please see our Submit Files page for more details on submission guidelines.
If you are unsure if you have the correct file or need professional design services please contact us and we will help.
At DDI Signs® we are "Not Your Typical Sign Company!"