Why should you choose DDI Signs® for your custom wall decal graphics project?

It's simple! At DDI Signs® we we offer professional wall graphic decals and use the highest quality materials. We know how to make your business stand out and attract customers. Decorate your home with beautiful wall wraps.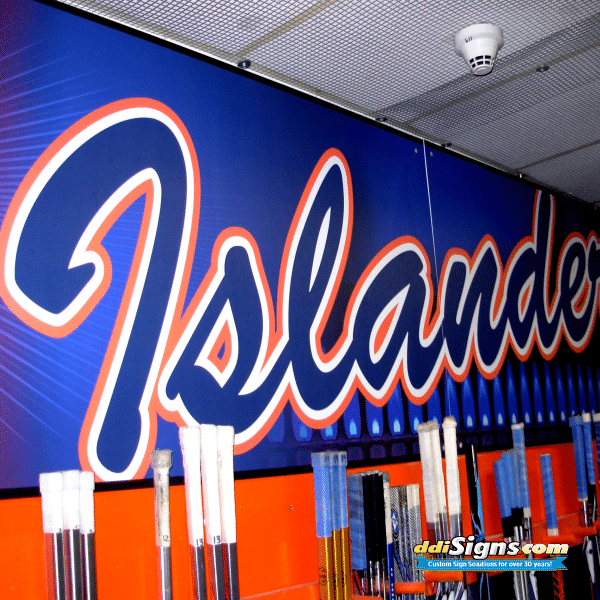 Wall Graphic Decals and Wall Wraps that make a statement!
Our wall mural decals should be installed directly on smooth painted and primed wall surfaces. Graphics can also be installed on to several panels and board materials like PVC, coroplast and foam board. We offer professional design services if needed.
We digitally print from files you provide at high resolution. Our vinyl wall decals are digitally printed on premium vinyl with an ultraviolet and scratch resistant matte over laminate.
There is no limit on the size of our wall mural. Our graphics are printed in easy to install tiled panels. DDI Signs ® specializes in wall murals for Ad Agencies, Sports Team, Corporate, Retail, Restaurants and Museum wall graphics.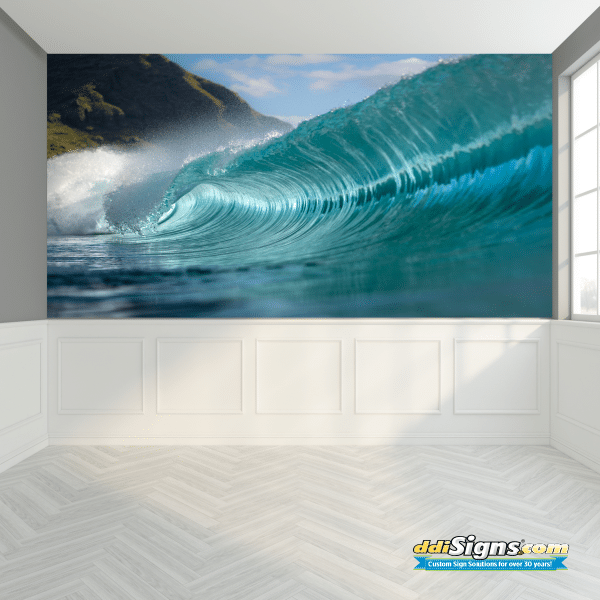 We offer several kinds of Adhesive Wall Graphics:
Premium Vinyl Wall Graphics with Permanent Adhesive
Premium Vinyl Wall Graphics with Removable Adhesive
Fabric Wall Graphics with Removable Adhesive
Rigid Wall Graphics with Removable Adhesive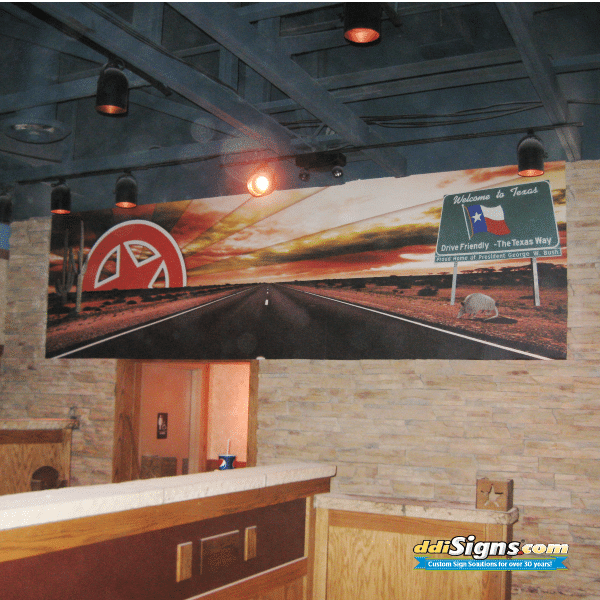 Interior Wall Murals that change a rooms atmosphere and offers retail branding.
Contact DDI Signs today and our Sign Experts can guide you to the proper materials to use for your wall decor project.
Our wall decals are easy to install and when removable adhesive is used graphics can be changed out without damaging walls.
Click here for info on our Printed Wallpaper >
Our Specialty Products & Signage Deliver the Right Solution Visually. Contact DDI Signs® today and our Sign Experts with help you complete your wall graphic decals mural project.
At DDI Signs® we are "Not Your Typical Sign Company!"