Why you should use DDI Signs® Transit Banner Frame for your project?

Our Transit Banner Frame is a sleek, secure and cleanly designed system that allows you to change out banner graphics. Complete kits can be purchased with banner graphics or just the frame and you provide your own graphics.
Ways to purchase our Banner Stretching Frame >

Complete Kit with printed Banner & Frame

Complete kits are ready for on-site assembly.  Included in the kit is a custom pre-cut frame and banner graphics. Shipping cost will vary based on finished size banner.
Transit Banner Frame Only
If you want to supply your own banner, this option is best. Custom cut frames to your specifications. Additionally, we have pre-mitered sizes available ranging from 2 feet to 52 feet.
Bulk Straight Cut Frame Sections
For jobs that you want to cut on site for exact measurement. We recommend using a chop saw with a metal blade for cutting aluminum. Additionally, using this method may require added freight shipping costs.  This is because of size limits for shipping.
This option is ideal for large building banners or odd configurations. For instance, wrapping around a door or window.
Replacement Banner Graphics Only
Customers can keep their graphics fresh with replacement banner advertising. DDI Signs® prints high-resolution banner replacement graphics at an affordable price. Please contact us for a quote, we look forward to working with you.
Displaying your banner graphics is easy with our frames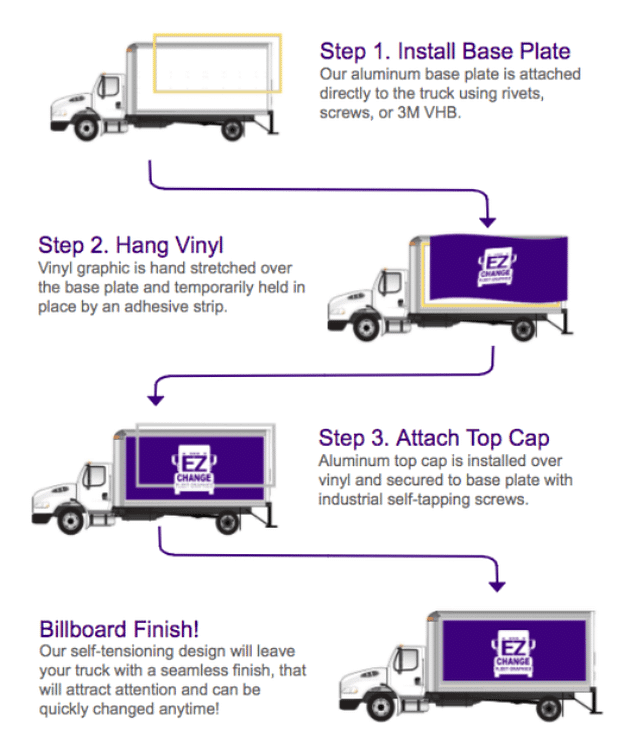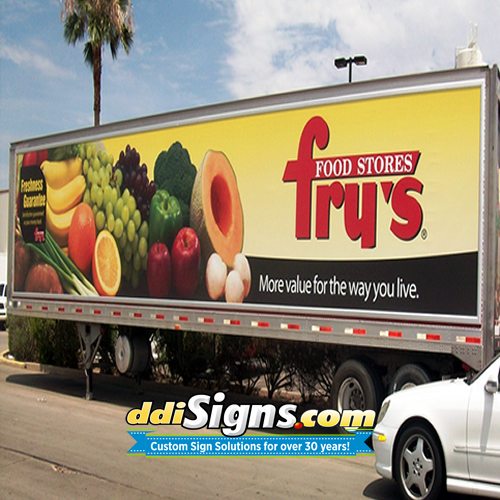 What kind of files do we need to produce your signs?
If you are submitting your own artwork for us to produce your signs, we prefer to receive them as VECTOR LINE FILES. This file type offers the highest resolution for large graphics.
All files must have all fonts converted to outlines. Please see our Submit Files page for more details on submission guidelines.
If you are unsure if you have the correct file or need professional design services please contact us and we will help.
At DDI Signs® we are "Not Your Typical Sign Company!"