Why choose DDI Signs® Vinyl Vehicle Lettering for your company vehicles?

It is simple, High Quality Materials and Experience make our Vinyl Vehicle Lettering stand out and provide maximum value for the cost. We care about your image!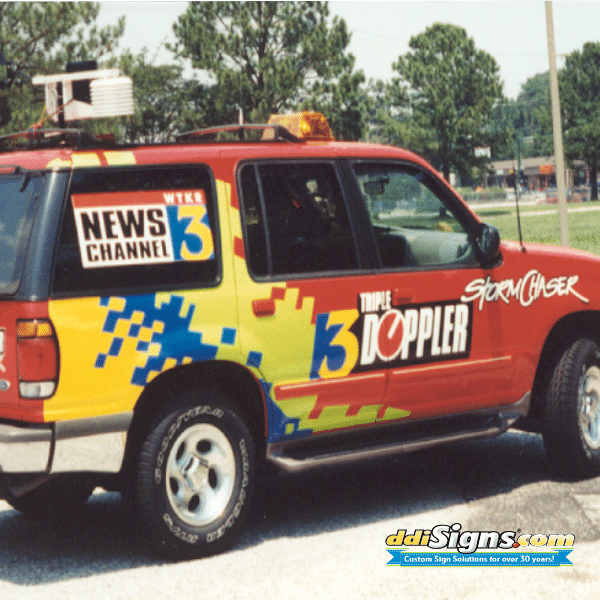 From simple vinyl cut graphics to complex multi color designs.
Vinyl Lettering for one vehicle or an entire fleet.
Premium vinyl cut graphics are an excellent solution for vehicle lettering compared to digitally printed graphics. Premium vinyl is solid opaque colors that resist fading and tend to last longer than printed graphics. While the industry has seen vast improvements in vehicle signage materials, premium cast vinyl remains the best.
Calendar vinyls are an affordable option for simple graphics on flat surfaces.
If you have a fleet of vehicles, cut vinyl logos and graphics are the most affordable way to go. These decals are relatively easy to install so you can save money installing them by yourself.Decals come with a masking sheet and instructions for installing.
However, we do offer professional installation services as well.
Car, Truck, Boat, RV or an Airplane!
We have vinyl graphics for whatever kind of vehicle you need advertising or branding displayed on.
Trains, Planes, Boats and Automobiles all need lettering of some form. From Company Logos to Boat Names to Truck numbering, DDI Signs has you covered!
The boat lettering to the left is digitally printed vinyl that is then contour cut for unique boat or vehicle graphics. A protective overlaminate is added for longer lasting decals.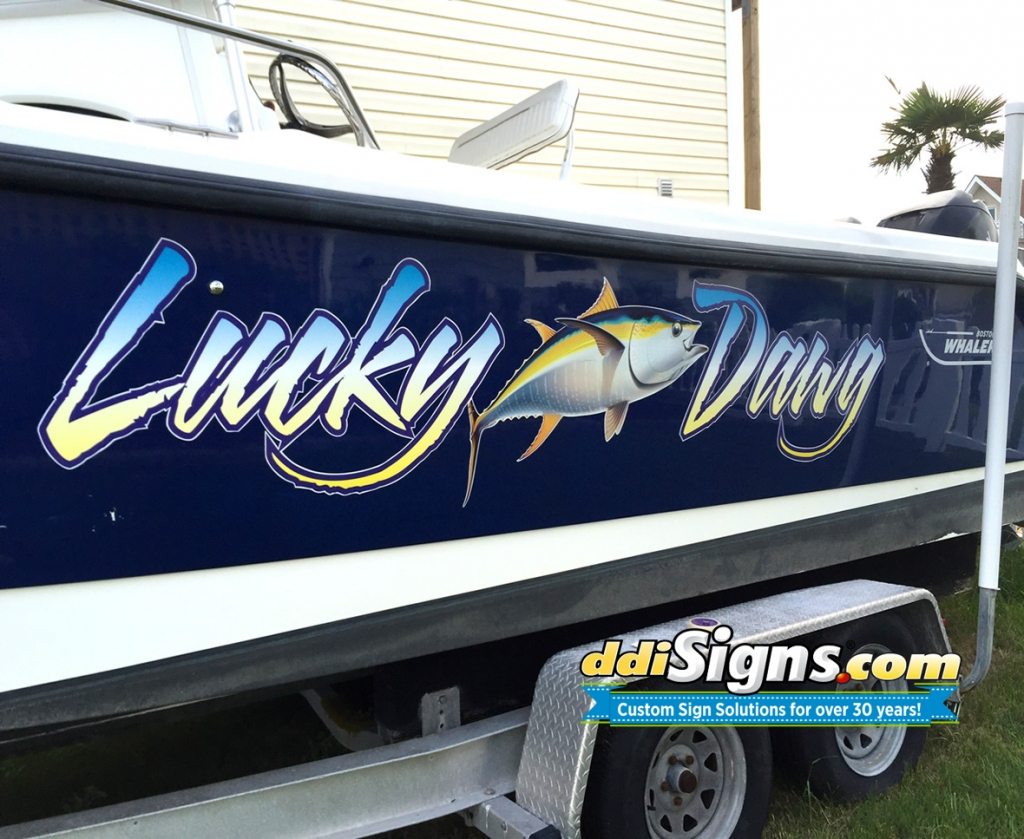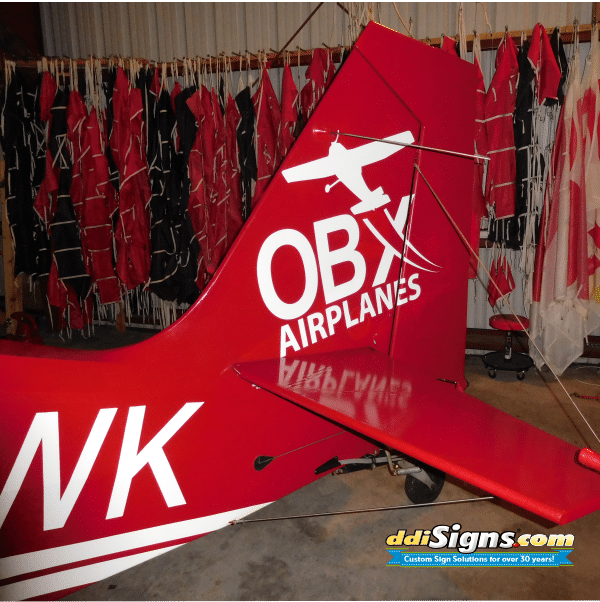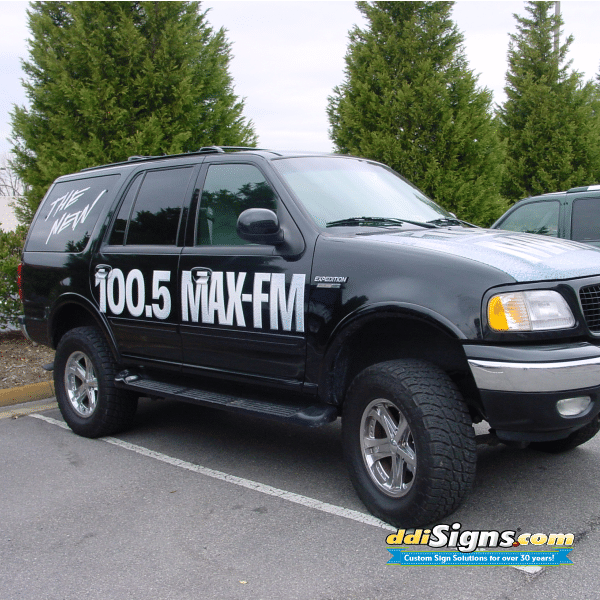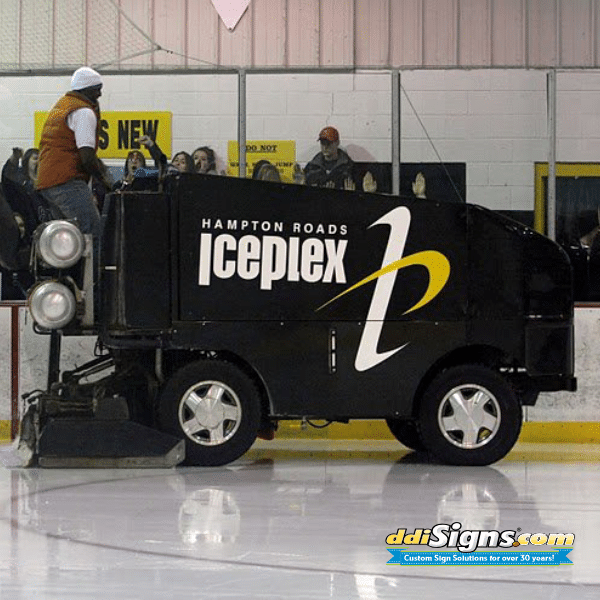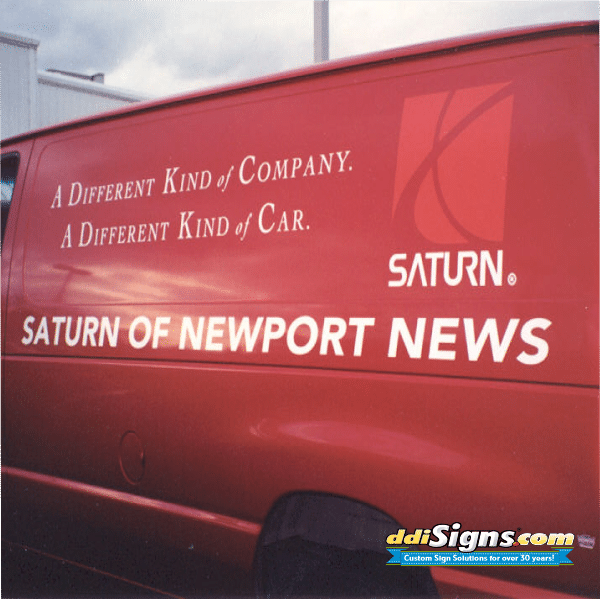 If you are looking for a complete wrap or a parital wrap we can create custom graphics for you. Another option is Magnetic Vehicle Signage  an innovative material that is printed with graphics and magnetically sticks to vehicles.
Contact DDI Signs Vehicle Signage Experts today to get help with your Lettering Project. We can help choose the right materials and keep your job in budget. Your image is important to you and to us, you can trust DDI with your branding!
At DDI Signs® we are "Not Your Typical Sign Company!"