Why choose DDI Signs® to produce your PVC Printed Surfboard graphics?

Our PVC Printed Surfboards will make a great addition to your promotional events. We have created custom surfboard graphics for promotional and event use. DDI Signs® is located in Kill Devils Hills, North Carolina an area known as the Outer Banks and a prime spot for surfing! If you are looking for surfboard resin art pieces our sister site Fyre Art Studio can help with that. We are stoked to quote your surfboard graphic project, complete our online form today. If you have files shoot them to us thru the submit files page. YOU CAN TRUST US WITH YOUR BRAND!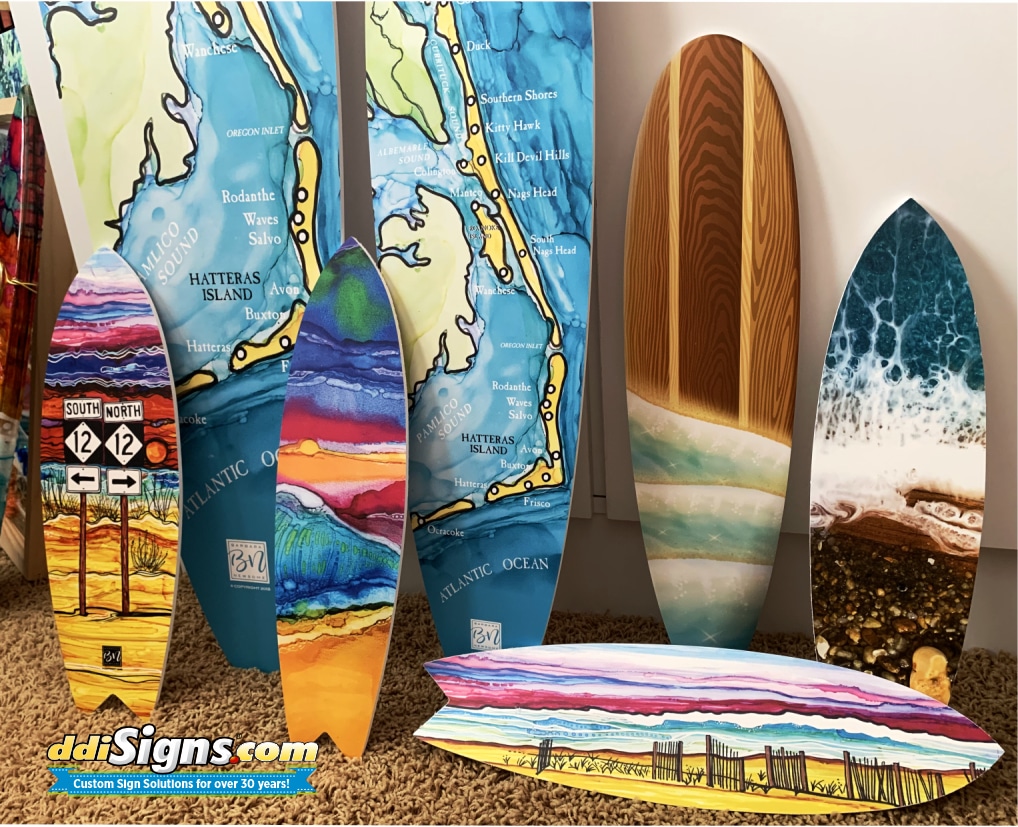 Custom Printed Graphics & Designs
Here are some examples of our PVC printed surfboard custom designs that we have created. Graphics are printed directly on the surface and can even be double sided. These printed surfboards make great wall art and signage at a fraction of the cost of having a real surfboard made. The PVC material is light weight so large signs are easy to hang and display.
We print surfboard graphics up to 7′ high.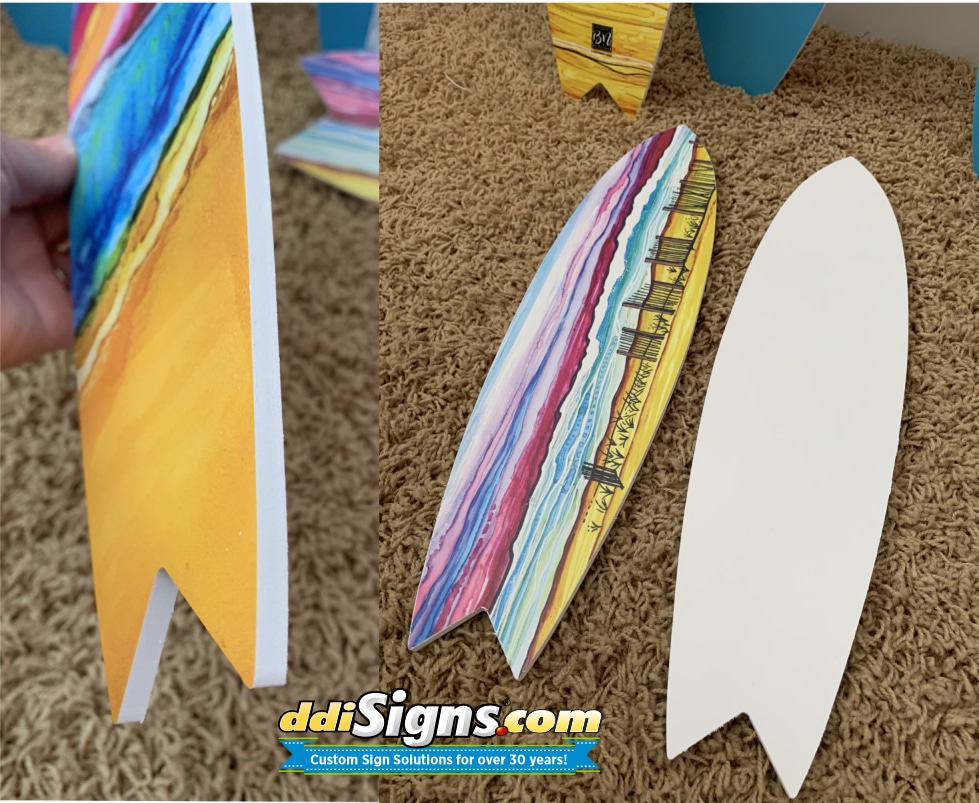 Custom Artwork Prints
Our PVC Printed Surfboard Shapes are available in 3mm and 6mm thicknesses. For larger surfboards we recommend the 6mm thickness and boards can be glued together to make an even thicker graphic.
This photo shows a 20″ high surfboard printed on our 6mm thick PVC.
RIDE THE PROMOTIONAL WAVE!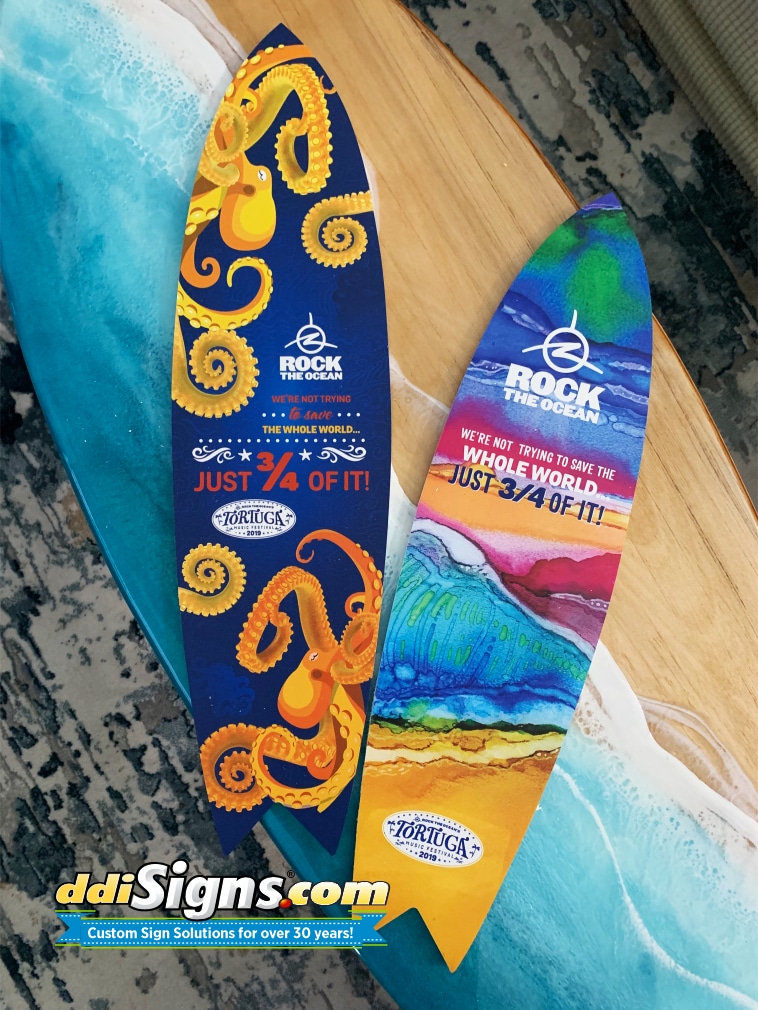 Surfboard Trophies & Special Event Graphics
A popular way to use our PVC surfboards is for custom Trophies. We can make trophies in sizes from 18″ up to 7′ tall.
Routed Custom PVC Printed Surfboard Shapes.
Our printed surfboard graphics are available up to 7′ foot tall and in any surfboard shape desired. Longboard, Fish, Egg, Funboard, Retro, and Short Board template shapes are available. Custom and detailed shapes can be cut. If you are looking for a dimensional sign, shapes and letters can be glued to the PVC surface for a raised effect.
These PVC Printed Surfboard Shapes are very lightweight compared to other signage materials. Surface is a satin finish, with vibrant inkjet printing.
Our surfboard shapes are great for printing artwork on for retail sales. A creative solution for Trophies, customized with a team logo or a design with your branding colors. Photographic images can be incorporated into the design. DDI Signs offers professional design service if needed.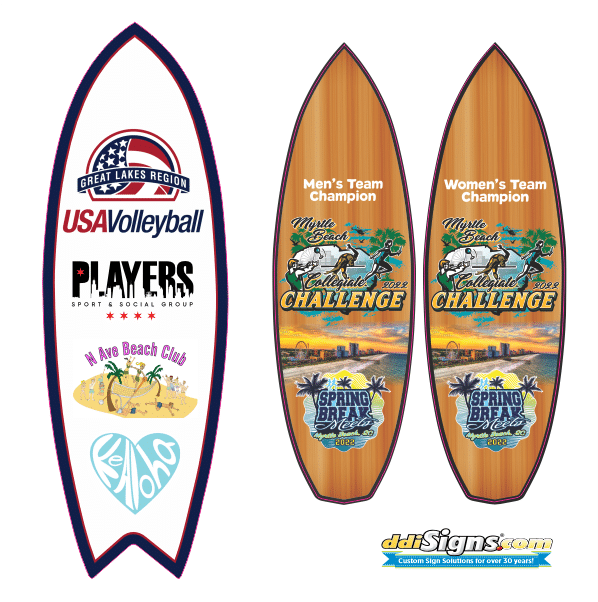 Here are some examples of Surfboard Trophies we have done.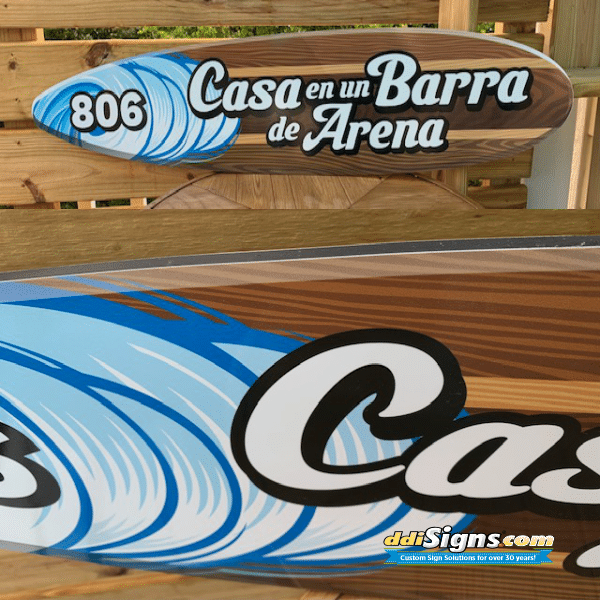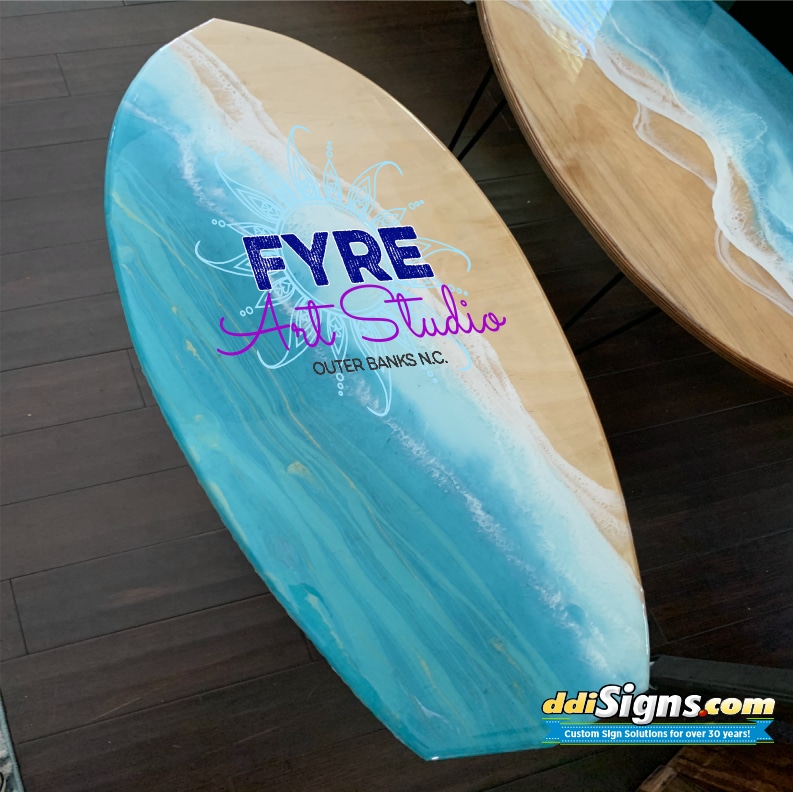 This is an example of a Custom Wooden Surfboard Sign. Routed out of Birch and other wood materials. Printed Vinyl  are added and sealed.
Contact DDI Signs® today and our Custom Printed Surfboard Sign Experts will help you with your project!
At DDI Signs® we are "Not Your Typical Sign Company!"