Custom made wooden surfboard shaped signs and home decor.
Personalized wood surfboards for your home or beach house. We offer several kinds of wood and custom routed board shapes.
Surfboard wall art, coffee tables, hanging ceiling lights, and wall signs.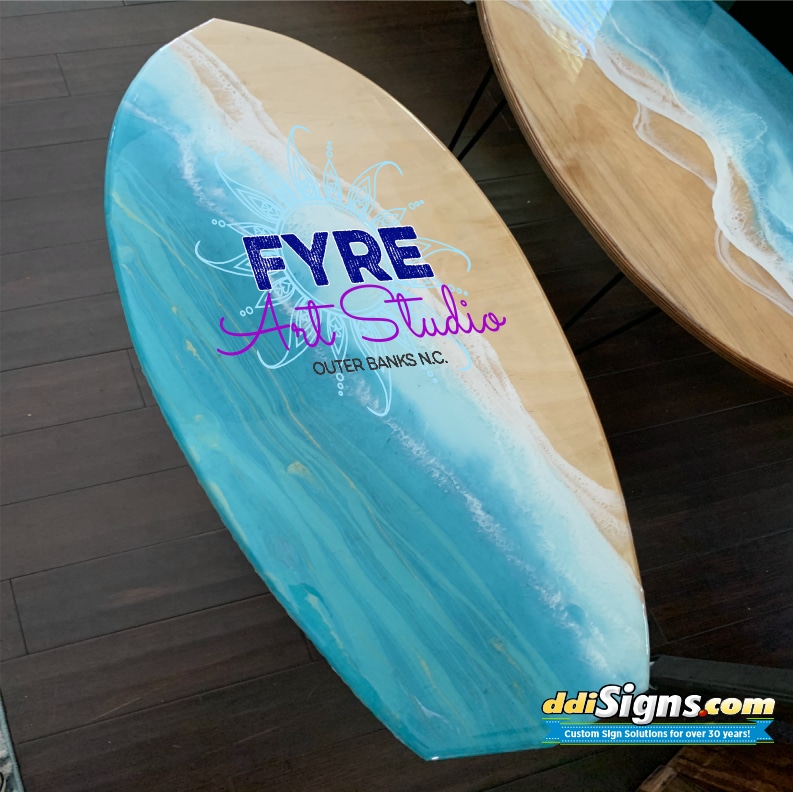 Wood Surfboard Signs & Decor | Wooden Surfboard Wall Art
DDI Signs offers personalized wood surfboard signs and decor. Custom sizes & shapes. Surfboard home decor, signs & wall art.
We can use artwork or logos that you have, or we offer professional design services and have artists that will make your board decor special.
Our wooden surfboards can be made from several types of wood.  Popular is our Birch laminated panels. These panels can be routed to just about any shape.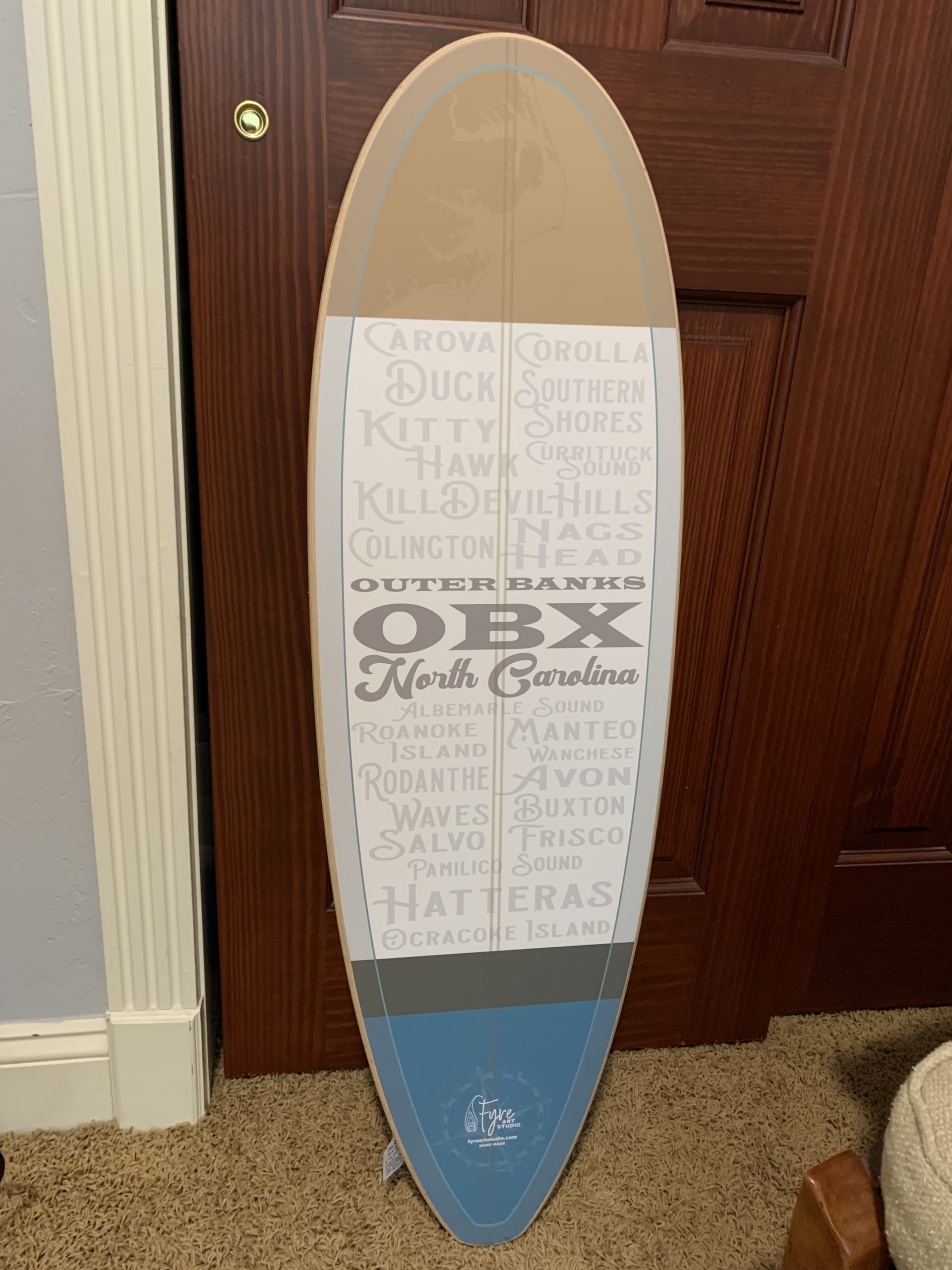 Below is an example of custom painted surfing decor that we did and turned into a coffee table. We can combine our artwork with custom signage for unique beach house signs. Fyre Art Studio is our sister site with our resin and other artwork.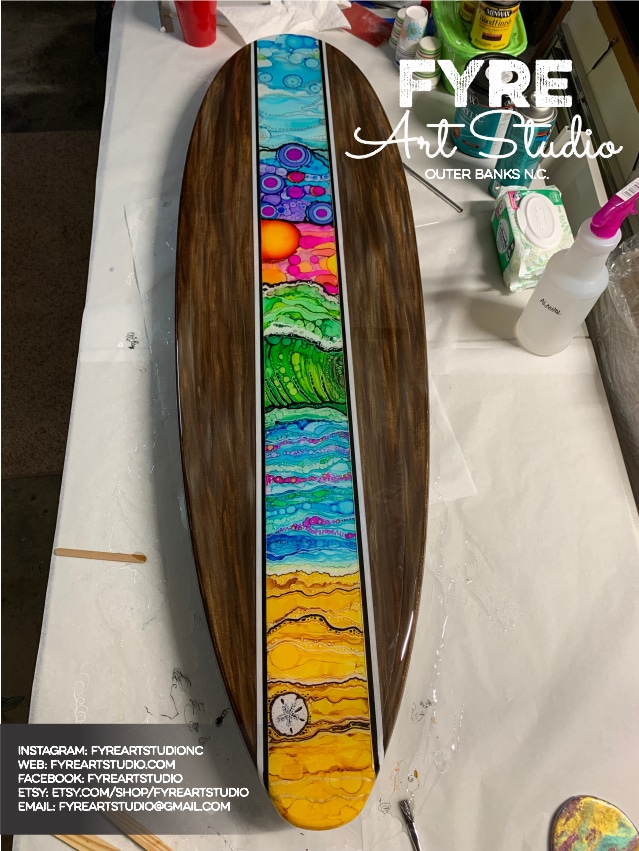 Resin Ocean Wave Art Signs
Our resin wave surfing wall art is the perfect way to bring the ocean into your home. Just imagine these boards with your logo or beach house name added to it.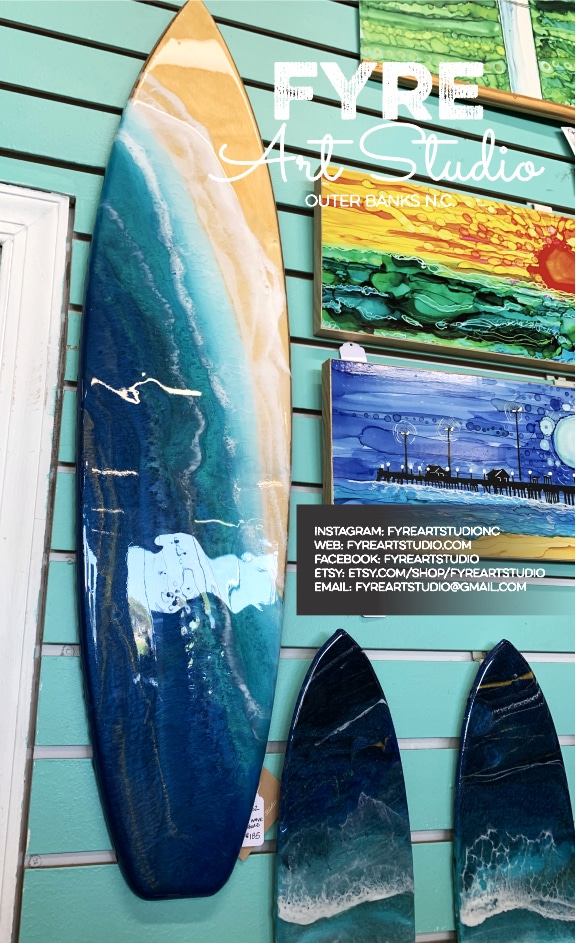 DDI Signs offers custom routed surfboard shapes that is turned into unique signage, wall art and coffee tables.
We will be adding more photos soon, in the meantime please email us with your custom surfing decor project today!
If you are looking for a real surfboard that is customized, no problem, we do that too. Click here for our Real Hand Shaped and Glassed Surfboards >