Custom Fabric Printed Graphics that is placed on the surfboard surface during glassing.
Our fabric surfboard inlays are high quality prints with vibrant ink colors. Complex graphic images, artwork and digital prints for Surfboard Makers.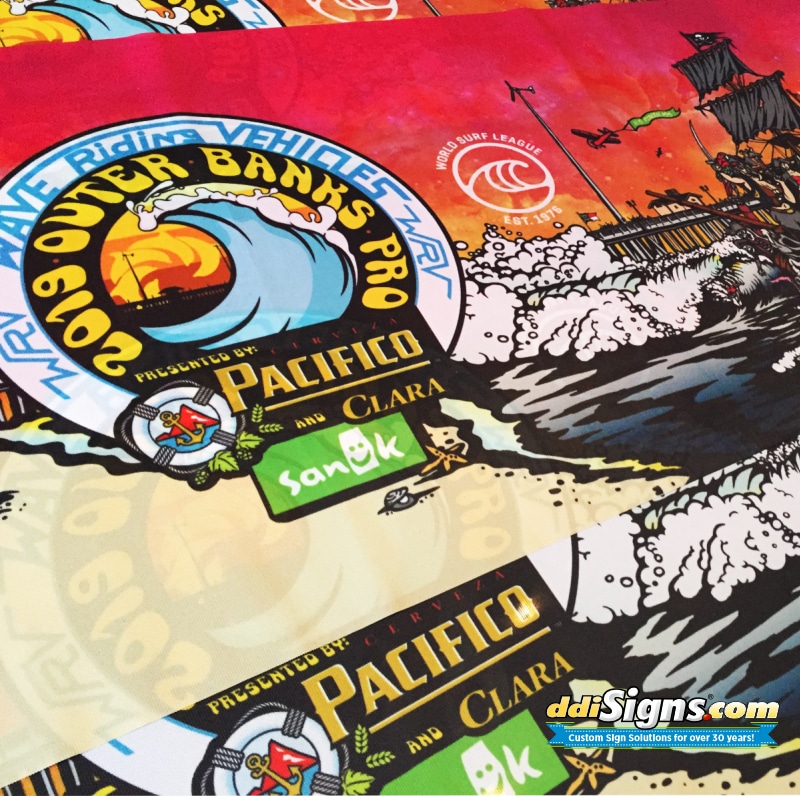 Surfboard Inlay Prints | Fabric Surfboard Graphic Prints | Cloth Inlays
DDI Signs offers surfboard inlay prints for surfboard makers. Printed on a special fabric with vibrant sublimation inks. We have professional design services, or we can print artwork that you provide. Our inlays can be personalized for unique boards and allow makers to produce branded surfboards with logos and advertising.
We also offer complete Surfboards with custom graphics, click here>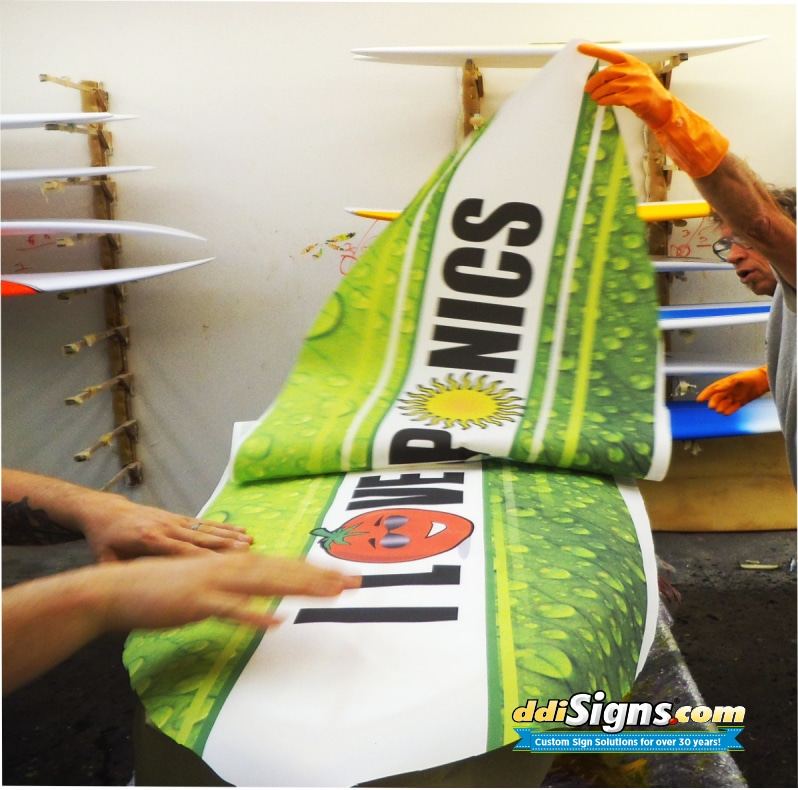 Surfboard Graphic Inlay Prints for Surfboard Makers.
Above image shows the placement of our surfboard inlay print on the surface of a shaped board. Then the finishing layers are applied. Now any kind of design, photo or artwork can be put on surfboards. So, if you are a surfboard manufacturer, expand your business by offering custom graphics and logos to your line. Our inlay graphics have been used for custom branding for business displays in commercial and retail settings. Also, this process makes it easy to personalize surfboards for gifts or home decor.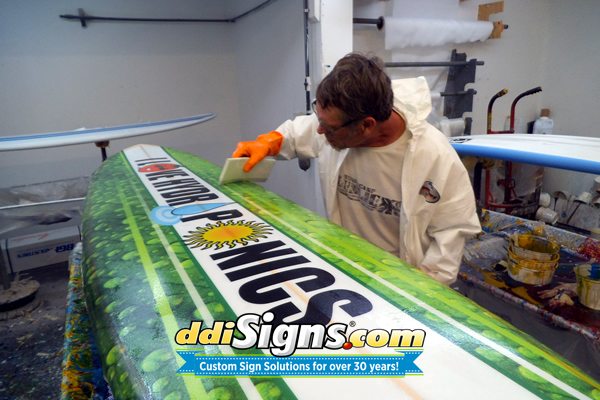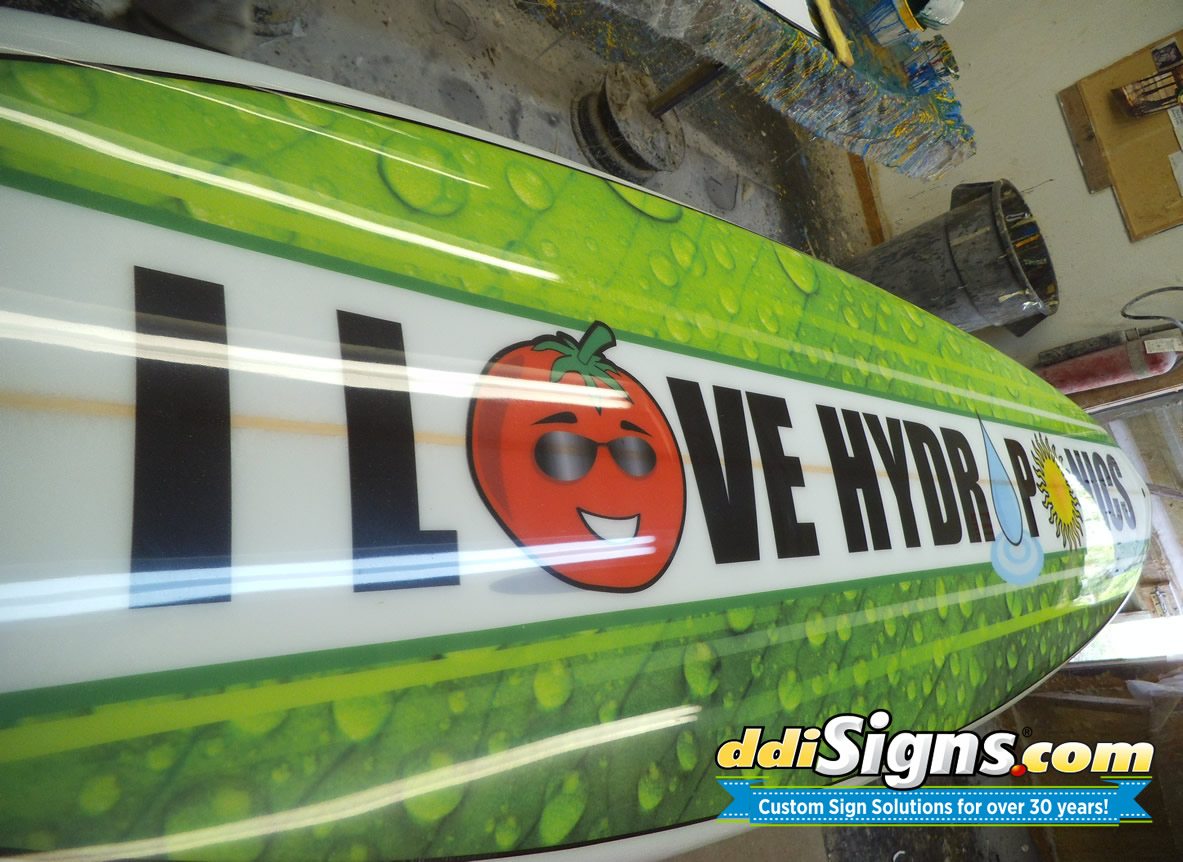 Please contact us for a quote on custom graphics for your surfboard project. Please let us know the overall size of your board. Graphics are printed with image bleed, so it makes it easier to position on the board, then trimmed to the rails. Contact us today>