What is the advantage of using DDI Signs® Fabric Inlays to apply graphics to surfboards?
Our fabric Surfboard Inlay Prints let board makers decorate with photographic images and detailed designs. Inlays can be used to produce multiple surfboards that have identical graphics, or create one of a kind customized surfboards. Prints are applied before the surfboard is glassed and finishing layers applied so inlays are laminated or sealed into the boards.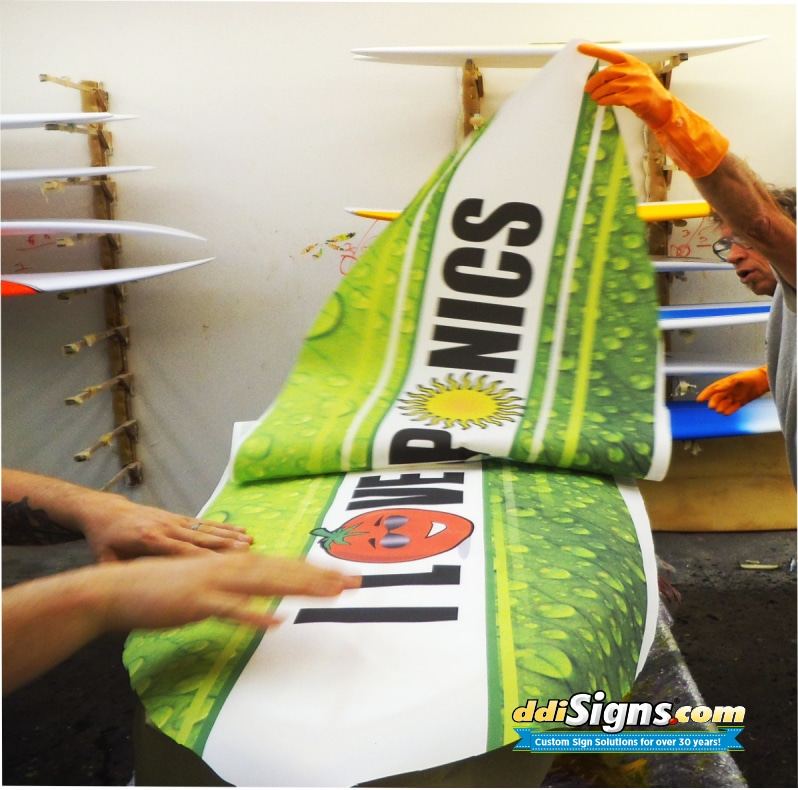 Surfboard Graphic Inlay Prints for Surfboard Makers.
This image shows the placement of our surfboard inlay print on the surface of a shaped board. Then the finishing layers are applied. Now any kind of design, photo or artwork can be put on surfboards. So, if you are a surfboard manufacturer, expand your business by offering custom graphics and logos to your line. Our inlay graphics have been used for custom branding for business displays in commercial and retail settings. Also, this process makes it easy to personalize surfboards for gifts or home decor.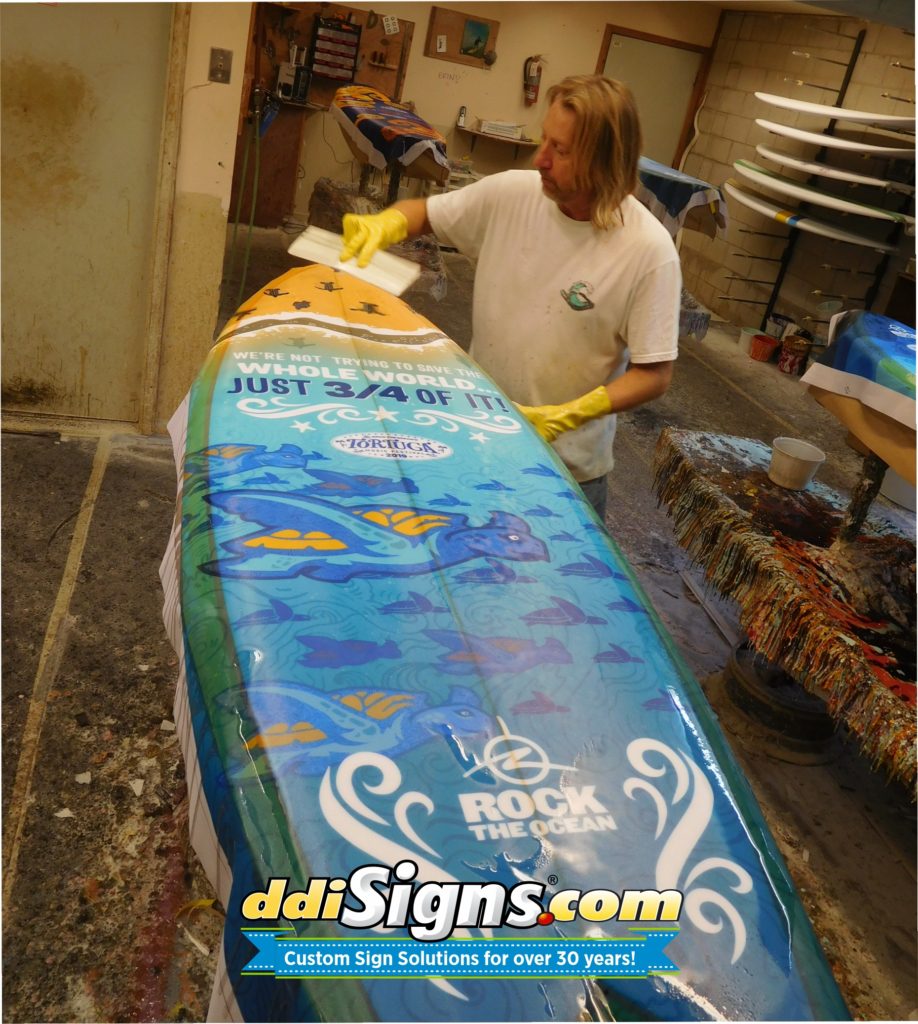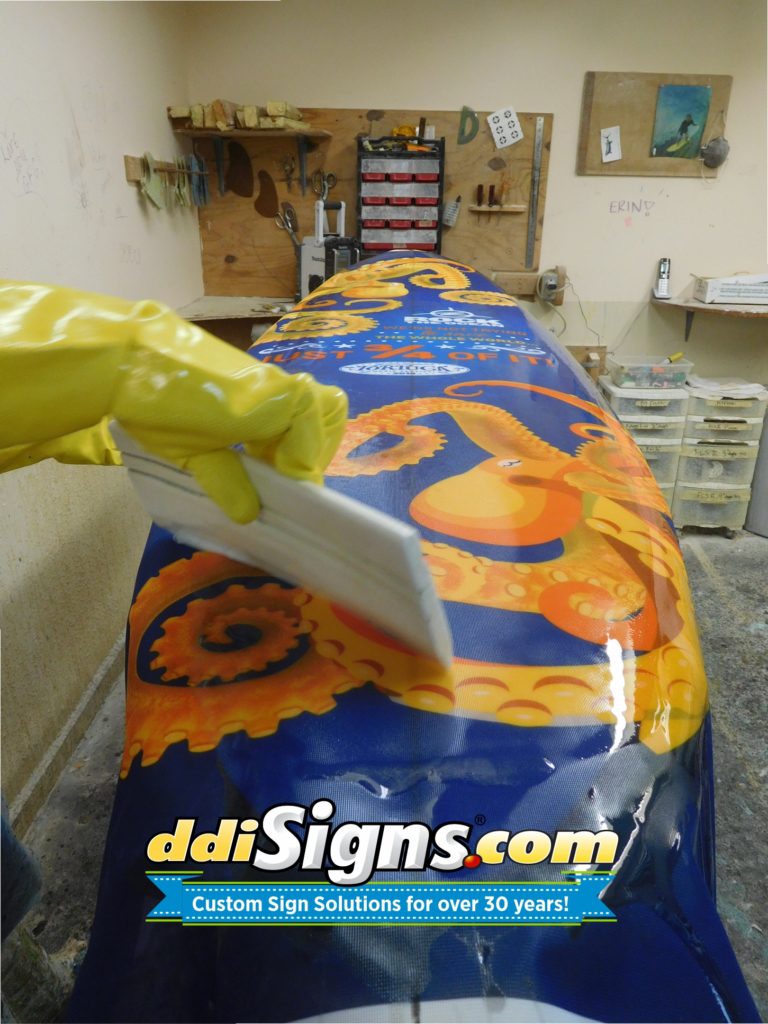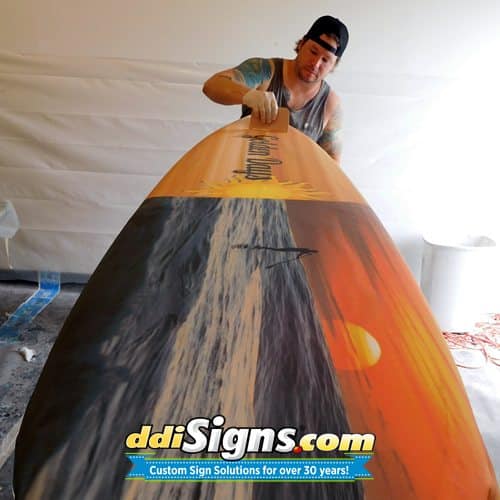 Please contact us for a quote on custom graphics for your surfboard project. Please let us know the overall size of your board. Graphics are printed with image bleed, so it makes it easier to position on the board, then trimmed to the rails. Contact us today>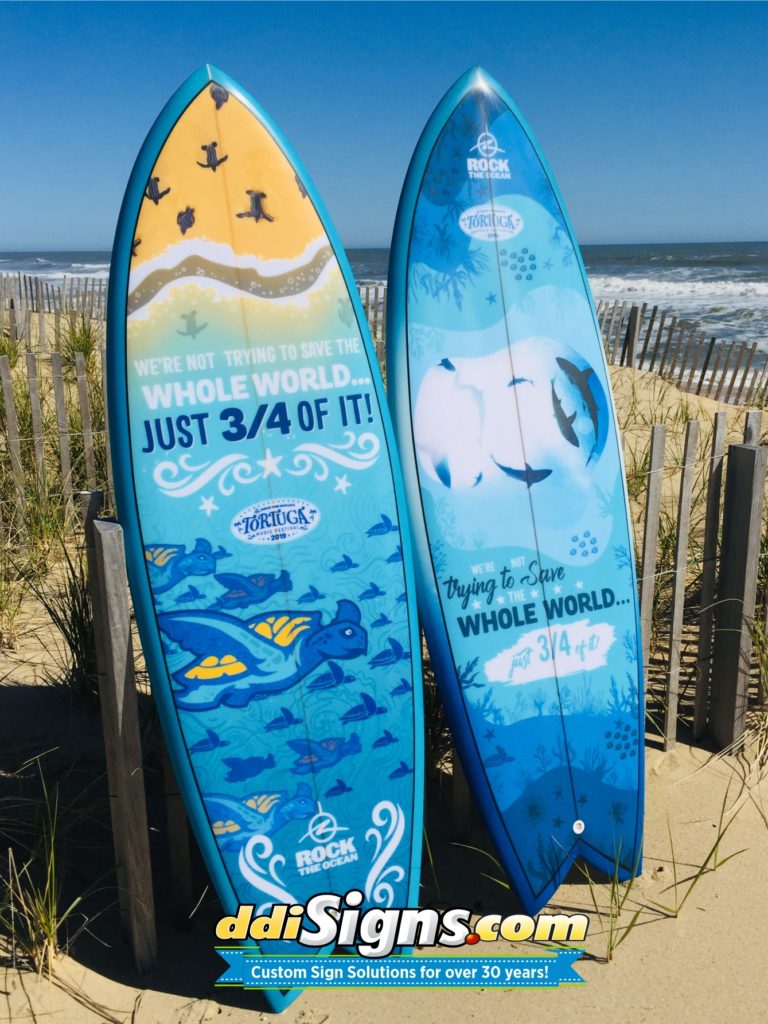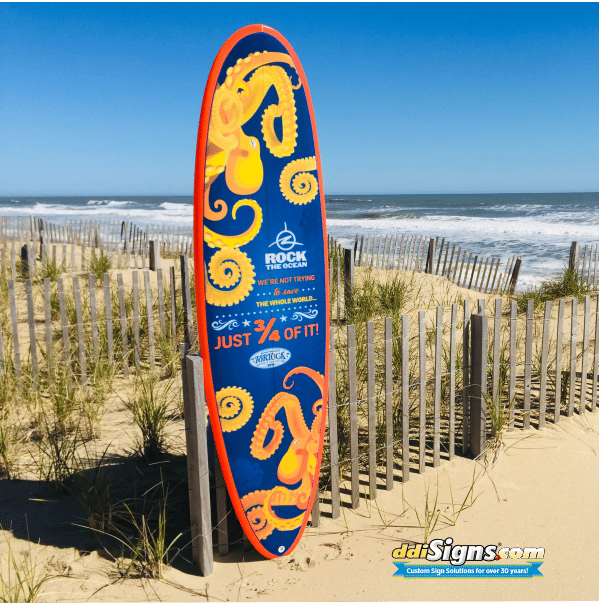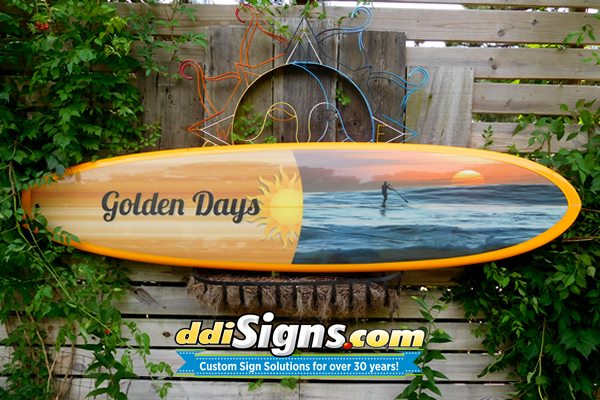 Contact DDI Signs® today and our Surfboard Inlay Prints Experts will help you get your surfboard made!
At DDI Signs® we are "Not Your Typical Sign Company!"