What options does DDI Signs® offer for Fitness Center Wayfinding Signs?

Quite a few actually! We have standard fitness center wayfinding signs and we make custom signs tailored to your facilities brand and logo. So if you are looking for unique and quality wayfinding signage system we have you covered!
DDI Signs® can custom design your fitness center or gym's signage to reflect your brand image. Whether you need room identification or large directional signs to send your members the right way. If you have windows we can provide etched look vinyl decals to add a touch of class. Below are some of the more popular signs we offer that work for wayfinding.
Point your members in the right direction. DDI Signs® Custom Interior Signs for Fitness Centers with your branding.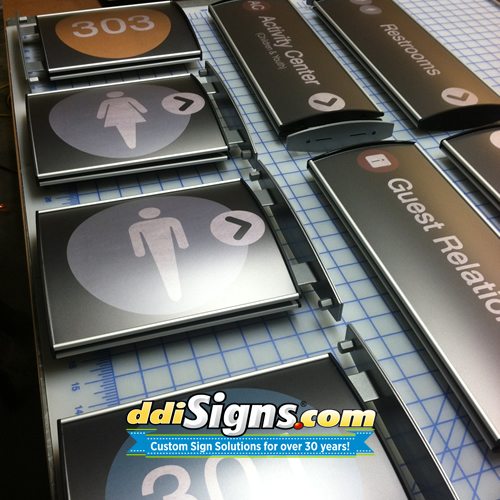 Modular Wayfinding Sign System
Our Modular Wayfinding Sign System is 100% Manufactured in the USA.
Modular component wayfinding sign system allows you to create custom configurations or choose from our large selection of standard sign displays.
DDI Signs® Sign Systems for Wayfinding. We offer a modular component, extruded aluminum way-finding sign system. DDI's unique sign systems allow for the custom design of your wayfinding signage by using interchangeable part. We offer curved / convex sign systems and flat sign systems.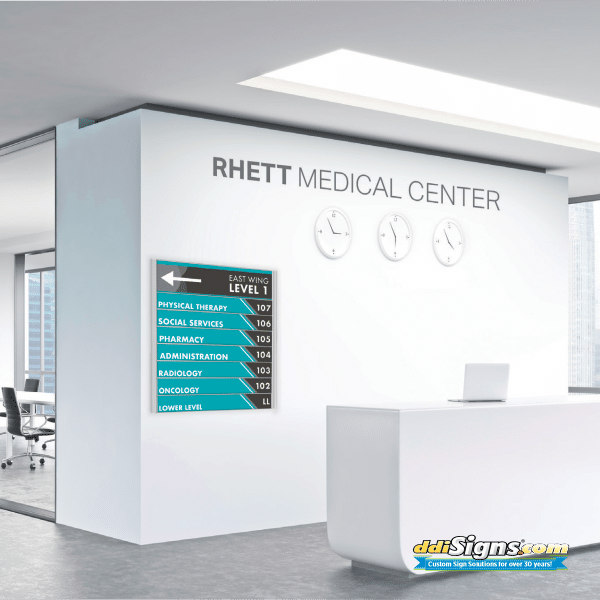 This sign system is designed for easy installation and changing out of the graphic inserts. DDI Signs® can provide the graphic inserts or you can use your own prints.
We provide professional design services and high-quality large format digital prints. Professional sleek looking way marking sign system made from high-quality materials.
Custom Printed PVC Panel Signs
Directly printed on PVC panels and routed to shapes, logos and lettering.
Our PVC printed signs are perfect for customizing wayfinding signage with your branding, logos and colors. We can create a complete matching sign package from entrance signs, lobby logos, room identification, facility directions just to name a few.
PVC signs can also be layered for a dimensional look with raised Logos, Letters and or panels.
We can route to just about any shape so no limit to the design possibilities. Exterior and Interior PVC options available.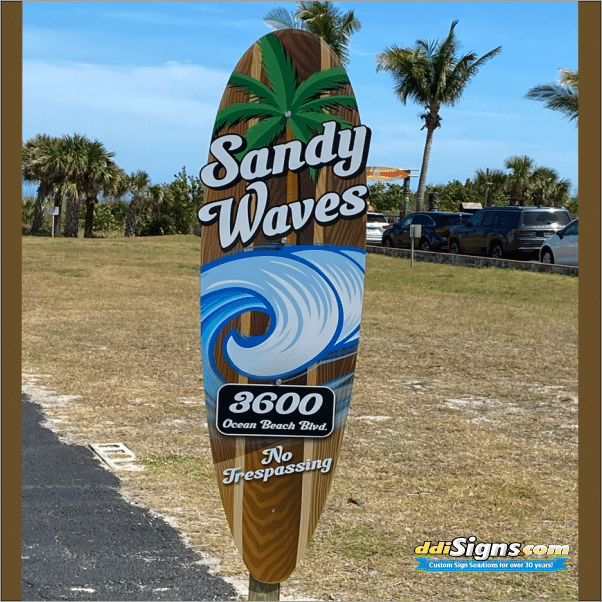 Aluminum Composite Printed Signs
Similar to our PVC Printed signs but made of Aluminum and a composite middle layer.
These signs can be used for interior and exterior wayfinding solutions. Direct printed to the aluminum substrate and a clear protective overlaminate for added protections.
Contour cut to just about any shape, logo, letters and panels. Can be flat prints or layered for a dimensional look.
Custom Printed Acrylic Wayfinding Signs
Directly printed on Acrylic panels and routed to shapes, logos and lettering.
Printed acrylic signage offers another design element to your fitness center wayfinding signs.  Graphics can be printed on clear, white or colored panels. Paired with classy metal stand off mounting hardware for a professional look.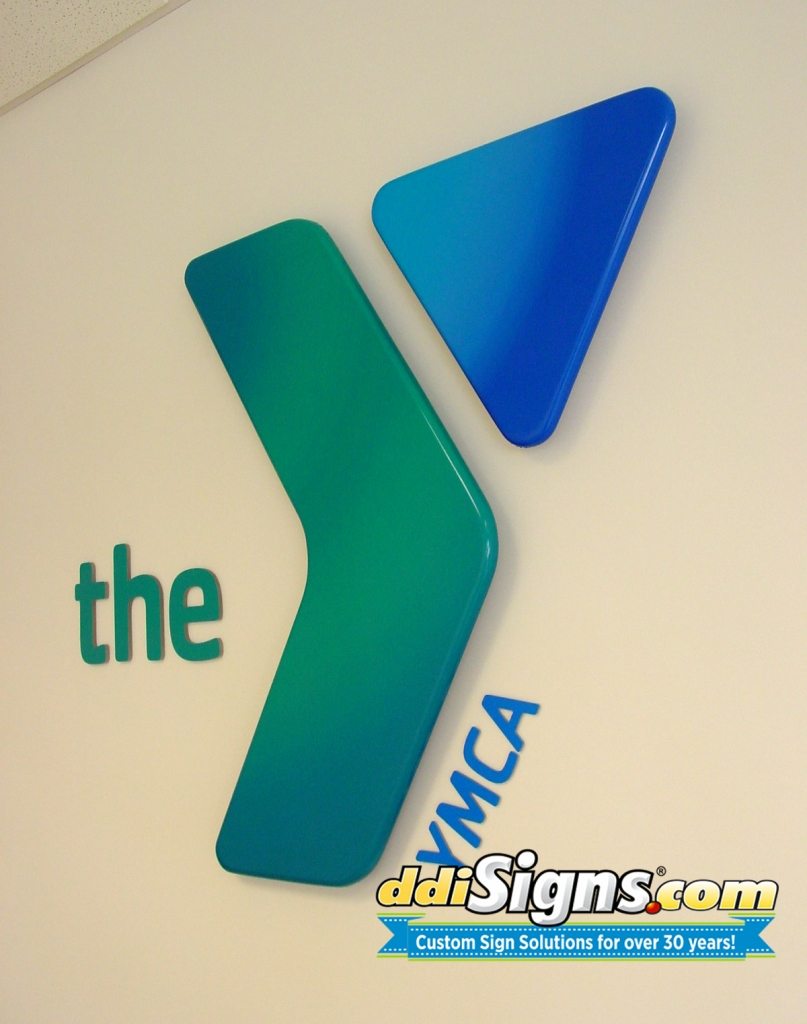 Routed Wayfinding Fitness Center Signs
Custom routing of Metal, PVC and Sign HDU Foam.
We offer custom routing of logos, letters, and panels for fitness center wayfinding signs.
We have custom cut metal letters & logos for interior and exterior sign solutions. Plastic Formed Letters, PVC and Acrylic routed signs.
High density Urethane for the look of a sandblasted sign. Lighter weight with the look of a solid wooden sign. Great for entrance and building wayfinding signs.
Floor Graphic Decal Wayfinding Signs
Custom floor decals that direct traffic thru your facility or mark areas.

Interior and exterior floor graphics options that provide wayfinding in facilities and fitness centers.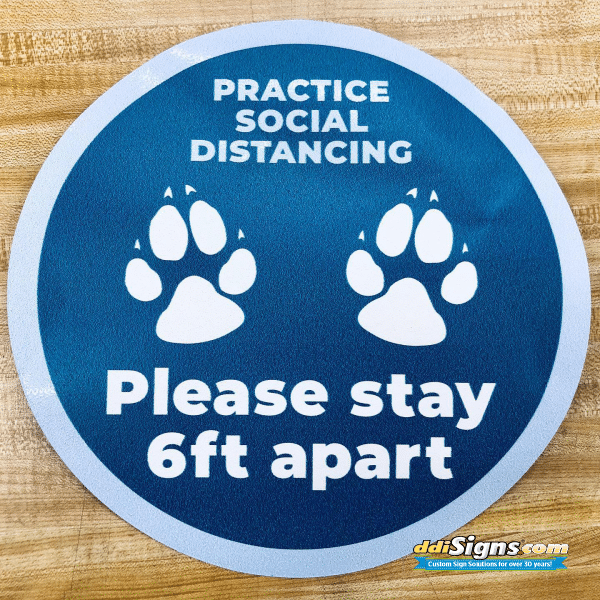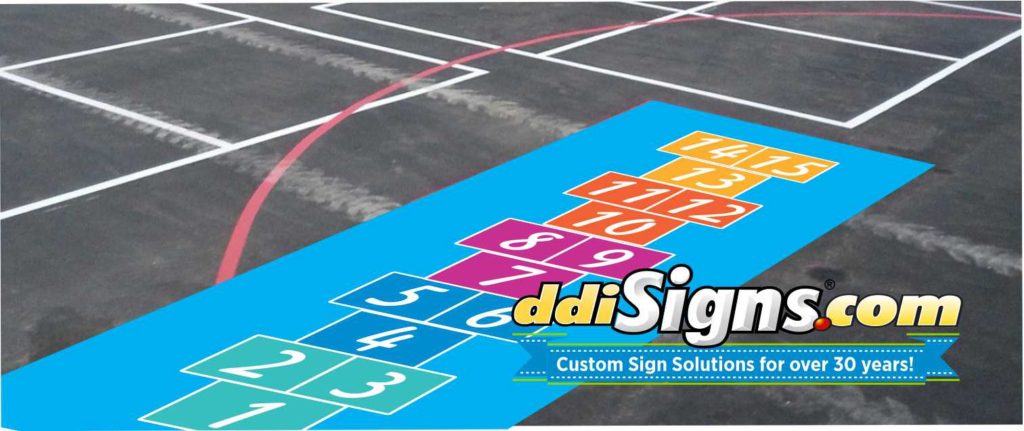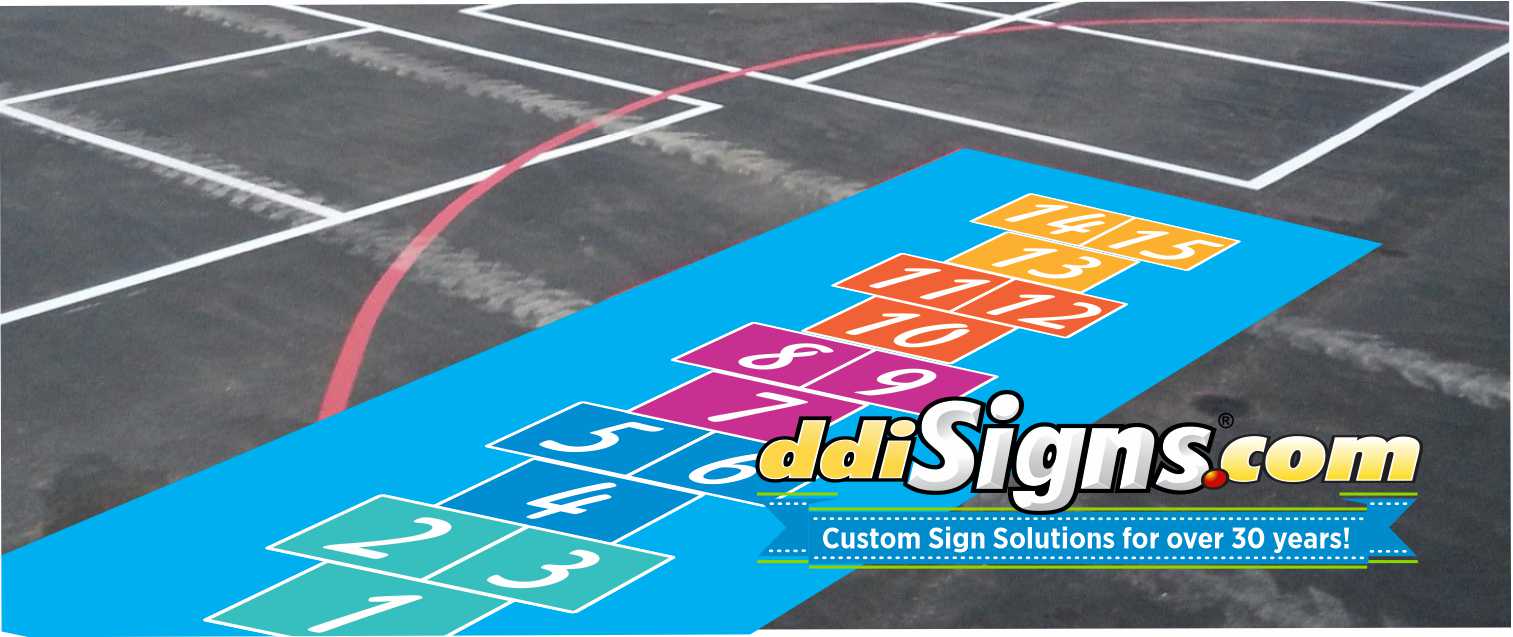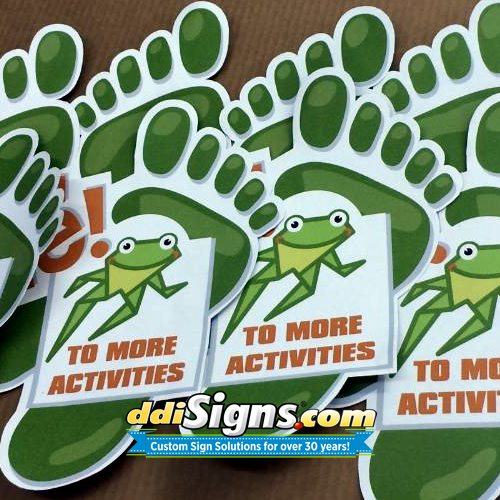 With DDI Signs® behind your business, no fitness center wayfinding project is out of reach!