Ground and Floor Imaging Decals for Events and Occasions
DDI Signs ® floor graphics decals are made from a premium vinyl material with a special adhesive that is designed to adhere to floor surface yet are removable leaving little or no glue residue. Decals are printed with vibrant inks and are finished with a special UL approved skid resistant over laminate. DDI Signs ® can provide professional design services or we can print from provided files.
Our floor decals are custom contour cut so we can make them in any shape. Heavy Duty Sidewalk and Pavement Decals are a great way to make your event special. Our most popular design is the "Foot Print" floor decals used as Wayfinding Floor Graphics and Directional Floor Decals.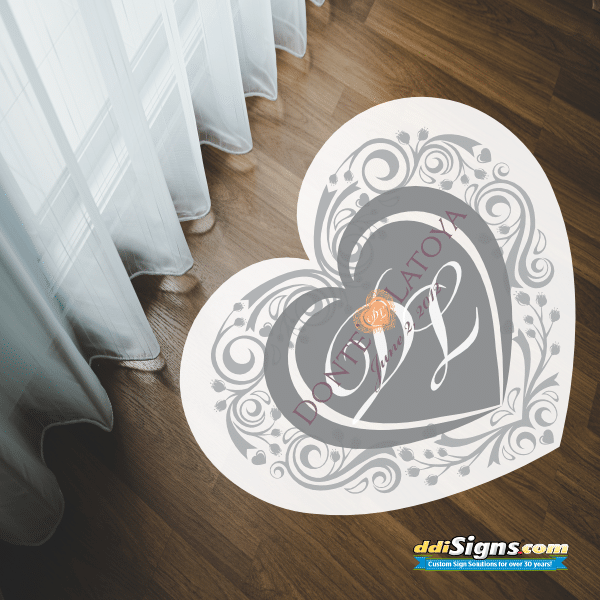 Special Event Floor Graphics
Floor decals for Birthdays, Weddings and Special Occasions.
DDI Signs ®  floor graphics and digitally printed floor decals offer a unique form of advertising to reach your customers and grab there attention.
Premium Quality Adhesive Vinyl.
UL Approved Slip Resistant Over Laminate.
Digitally Printed – Vivid Colors – Vibrant Floor Graphics.
High Resolution – Photographic Quality Images.
No Color Limitation – Full Color Digitally Printed.
Printed on either White Vinyl or Clear Vinyl.
Custom Cut to Shapes – Contour Cut, Die Cut to any shape.
Easy to Install – Removable leaving little or no glue residue.
Applies to Variety of Smooth Surfaces.
No Limit on Quantities or Size.
Larger Floor Decals are Tiled in Panels for installing in sections.
Perfect for Wayfinding Sign and Directional Applications
Special Event Floor logos that make your day special!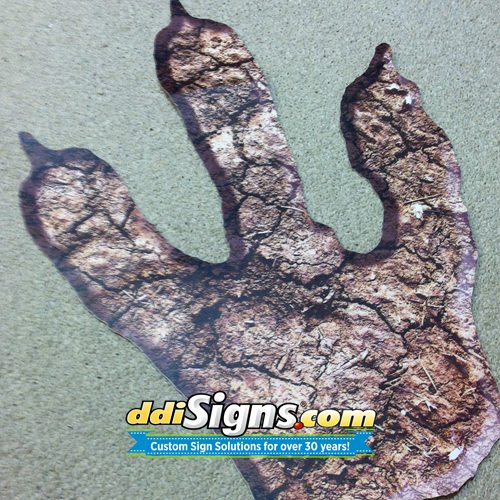 Temporary Carpet Decals
These decals are great for temporary carpeting graphics. They stick to low pile carpet.
Decorate not only the room but the floor as well with customized special event info, paw prints or any kind of graphic decor.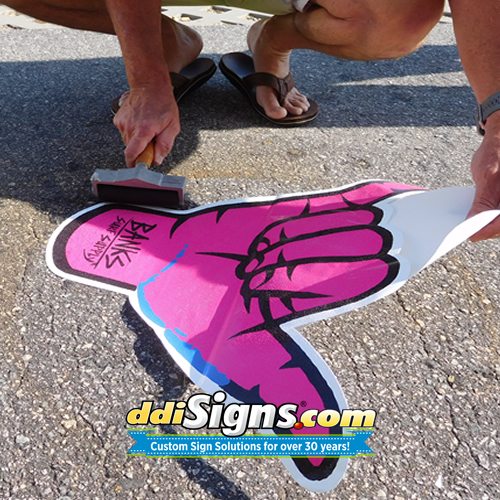 Asphalt, Pavement and Sidewalk Decals
Special Event Floor Graphic Decals that stick to multiple outdoor surfaces!

Place logos and special event wayfinding decals on the path to your special event. These aluminum foil based decals form to surfaces and are the most durable outdoor floor graphic solution available.
Contact DDI Signs® and our Floor Signage Experts will help with your Special Event Floor Graphic Decals. Let us know what kind of event your are organizing and we will find the perfect signage solution!
At DDI Signs® we are "Not Your Typical Sign Company!"