Why choose DDI Signs® for your Special Event Signage, Banners and Graphics?
Our specialty products and signage deliver the Right Solution Visually!  We are committed to developing signs and graphics that will generate phenomenal results. Using high quality materials and hardware, your Special Event Signage, Banners and Graphics will rank among the best that the industry can produce. Below you can explore some our our signage solutions that will make your event special.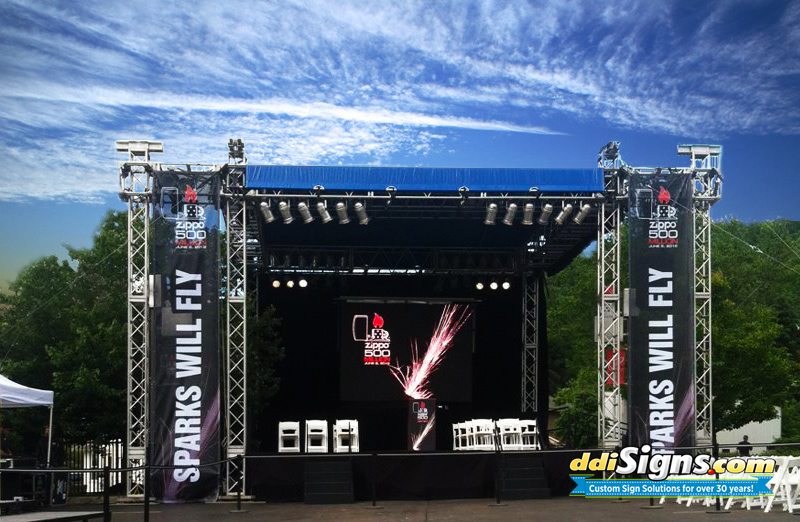 Custom Banners and Backdrops
DDI Signs ® banners are used for Special Event Backdrop Banners, Custom Step and Repeat Backdrops and Banners, Media Backdrops, Press Conference Banners, Retail POP Banners, Mesh Fence Banners, Construction Site Banners and Trade Show Displays. We offer custom backdrop banners for Interior and Exterior uses.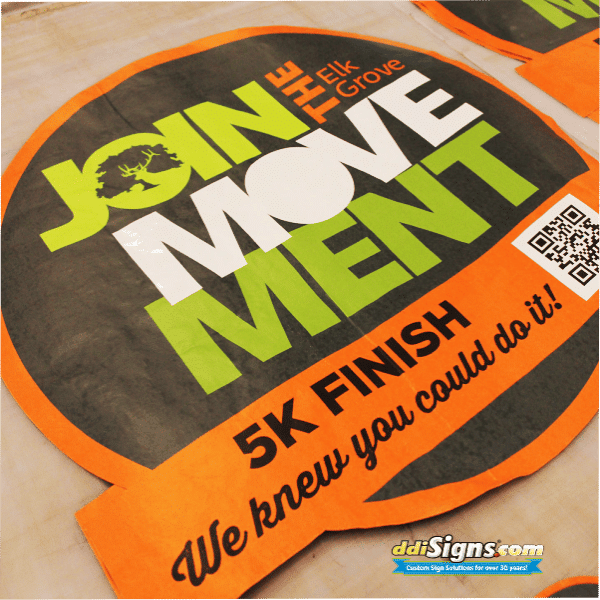 Floor Graphics and Decals
DDI Signs ® offers high quality Retail POP Floor Graphics, Digitally Printed Floor Decals, Printed Carpeting, Street Decals, Pavement Decals and Backlit Floor Graphics. We have been providing premium quality floor graphic and decals for over 20 years. Our floor graphics are large format digitally printed and can be custom cut to any shape.
Custom floor decals and graphics offer a innovative way to display your brand or logo ad. DDI Signs ® floor graphic decals can be used for wayfinding, for example in retail stores or sports arenas to direct traffic or promote a special event. Floor advertising can be used to supplement other forms of signage and branding to provide a complete advertising package.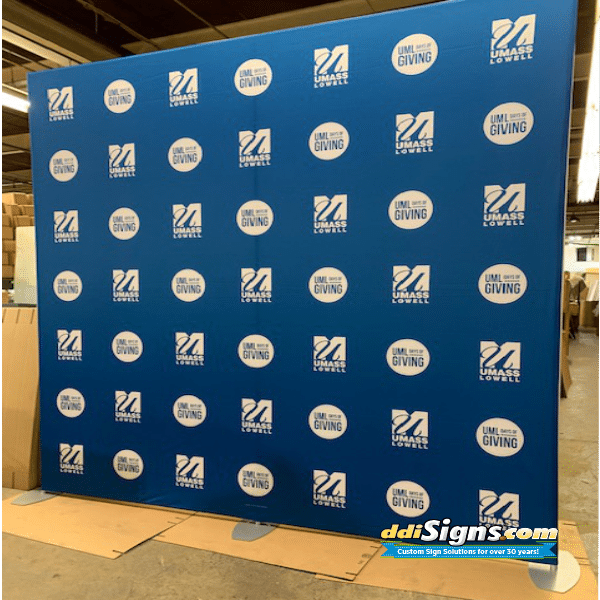 Banner Stands and Hanging Hardware
DDI Signs ® offers a large selection of Banner Stands for indoor and outdoor use. From Telescoping adjustable large banner stands for media backdrops and displays to Portable Tri Stands with carrying case. We also offer banner tracks and banner rails for easy hanging of banners. We take pride in offering high quality affordable banner stand solutions. Banner Stands, Telescoping Banner Stands, Retractable Banner Stands, Pop Up Banner Displays & Banner Track.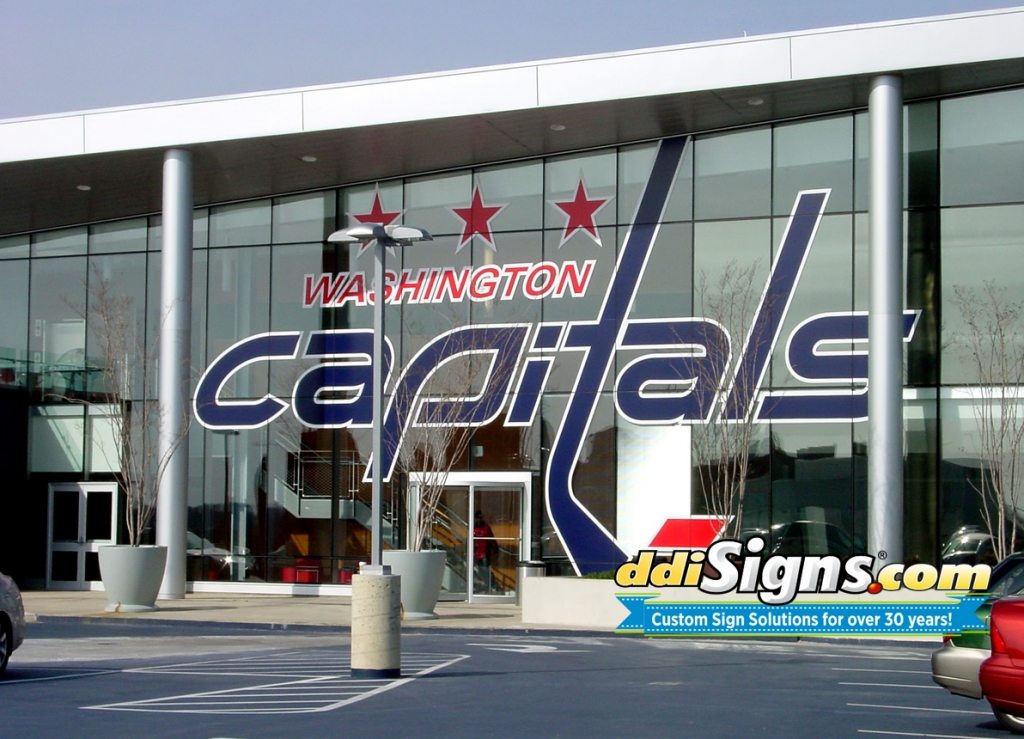 Window Signs and Decals
DDI Signs ® offers interior and exterior Window Lettering, Window Signs and Window Graphics. We can provide Large format digitally printed window graphics and vinyl cut window graphics. For a classy look we offer Etch Look Vinyl Window Graphics, Gold Leaf Premium Vinyl and Translucent Vinyl. For unique window graphics and murals we offer digitally printed Static Cling Window Graphics and View Thru Perforated Vinyl Window Graphics. For an affordable solution to we offer Paper Window Advertising and Graphics. Retail Window Signs, Store Window Signs and Business window logos.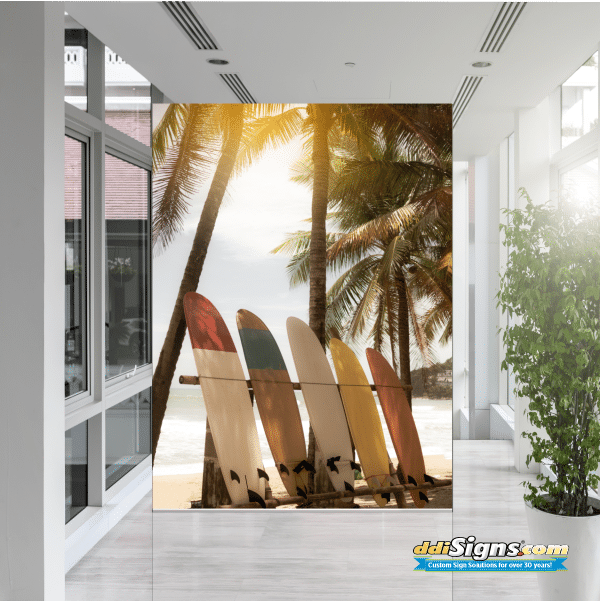 Wall Signs and Decals
DDI Signs ® specializes in custom digitally print wall graphics, wall signs and murals. We offer several kinds of high quality materials for our wall mural display graphics including digitally printed wall paper that can be applied using wall paper glue, premium vinyl designed for walls that has a protective over laminate . DDI Signs ® Wall Mural Graphics and Wall Signs are used in commercial and non commercial settings like Restaurant Wall Murals, Museum Exhibits, Corporate Offices Reception Areas, Retail Store Wall Advertising, Athletic Teams Sports Arena Murals and Advertising, Television Set Backdrops, Fitness Center Murals, Movie Sets Graphics, Hotel Lobby Murals, Office Wall Signs and our wall murals offer unique custom residential decoration.
Explore our Wall Signs >
Contact DDI Signs® today and our Special Event Signage Experts will help you put together a custom display to suit your needs!
At DDI Signs® we are "Not Your Typical Sign Company!"